On a trip to the United States last year, Prime Minister Malcom Turnbull visited Teslas Fremont Factory located in San Fransisco, California, describing it as a "great thrill" -but not as much as the test drive.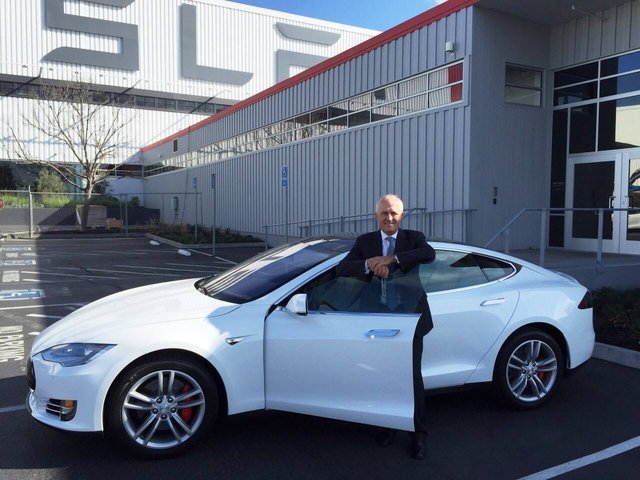 At the time of the visit Prime Minister Malcom Turnbull posted this photo and the comments below on his Facebook page. He appreciated the way battery storage was likely to provoke an "energy revolution". Pity that more of our state and federal government MPs and key policy makers are not in tune.
 "The all electric cars are being made in a huge factory that used to belong to GM and Toyota," Turnbull wrote. "It shut down and then four years ago Tesla took it over and it went from being an industrial relic to the home of what many regard as the world's fastest and coolest electric car. And many of the workers at Tesla today are auto workers who had been laid off when the old GM/Toyota plant closed. Tesla has gone from employing 500 people to 11,000 in five years. A reminder of how innovation drives jobs.
We know of a couple of empty car factories laying idol in Geelong, Port Melbourne and Altona from the likes of Ford, Holden and Toyota who have all recently closed their doors in favour of offshore production. Could Elon Musk be eyeing off an opportunity here perhaps?
"Walking through the highly automated assembly lines was inspiring, but nothing matched taking a test drive in the latest Tesla S model. This one has a range of 265 miles (about 480 kms) and accelerate to 100 kph in 3.5 seconds. The key of course is the battery technology which is improving all the time both in terms of cost and energy density. Tesla provides the juice for these batteries with their network of Tesla charging stations and Tesla Superchargers scattered across highways.
 "Batteries have the potential to revolutionise the energy market, reducing peaking power requirements, optimising grid utilisation of renewables and in some cases enabling consumers to go off the grid altogether. The excitement of technology in the Bay Area is exhilarating…..but not quite as palpable as the jolt you feel when you hit the accelerator!"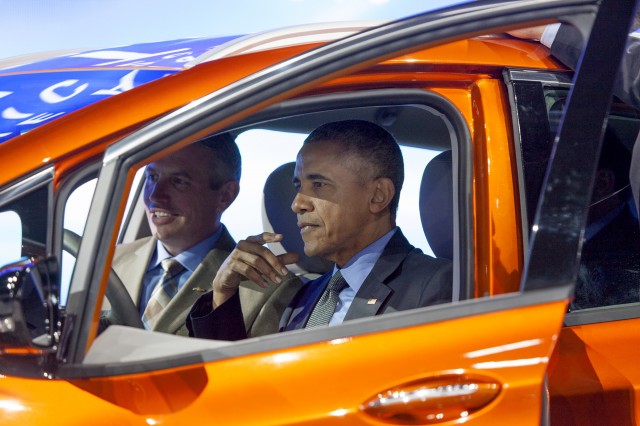 Earlier this year, long time electric car enthusiast Barack Obama spent some time checking out some brand new electric cars and Tesla's at the Detroit Auto show. 
Long a supporter of plug-in electric vehicles (PEV) as a stratergy to reduce carbon emissions and the harmful effects of climate change, Obama has gone on record to say he will purchase a Tesla once he leaves office. He will surely need a Tesla charger to help provide some kW into his car. 
While campaigning during 2008, the US President had set a goal of having a million PEVs on US roads by the end of last 2015. While ambitious, that target proved to be slightly optimistic with the actual number as of December 31, 2015 being closer to 400,000. Globally governments are investing money into Tesla charging and networks to support electric car uptake. 
Analyses and projections dating back to 2012 suggest that goal will be reached sometime during 2018.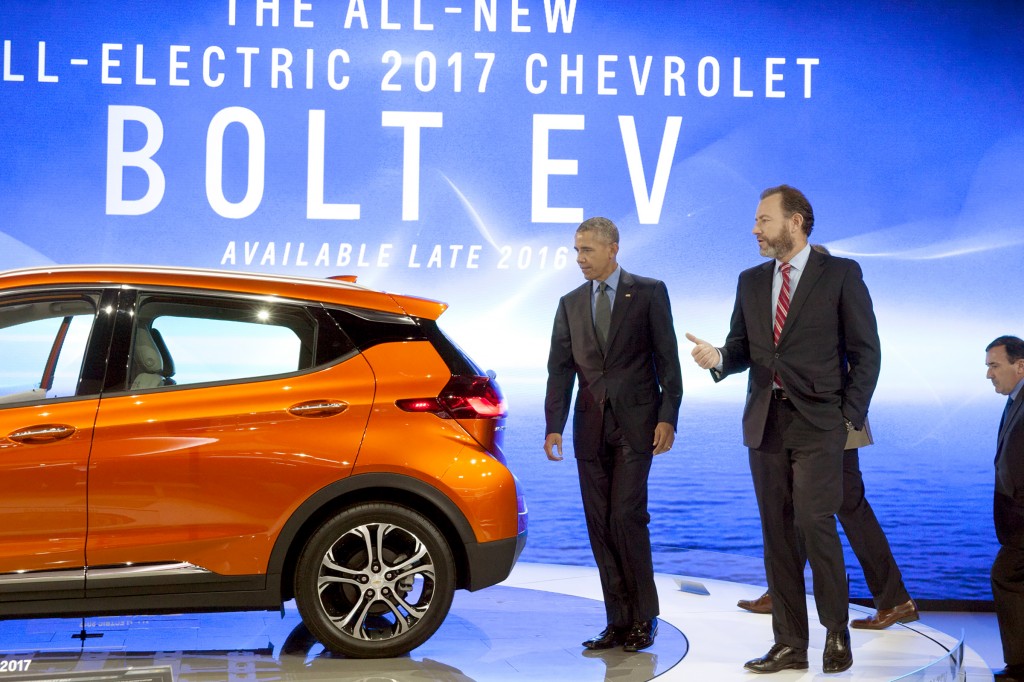 Electric-car advocates will be waiting anxiously to see whether a mass-priced 200-mile electric car like the Bolt EV improves plug-in car sales. 
Lets hope governments at all levels here in Australia start to support the electric vehicle industry through reduces taxes and tariffs and other creative incentives.