Recharge your business and your bottom line with charging solutions for customers and EV drivers.
No Subscriptions. No Worries
It's well known that 90% of EV drivers typically make a purchase when charging at a retail location with EV drivers also more likely to frequent locations that offer EV charging. While petrol stations can commonly be found, electric vehicle charging stations are still fewer in number than their demand. And let's not forget that this demand is only going to rise as more and more people become environmentally-conscious and choose EVs as their prime mode of transport. As such, owning EV charging stations presents a major opportunity to many businesses and government organizations.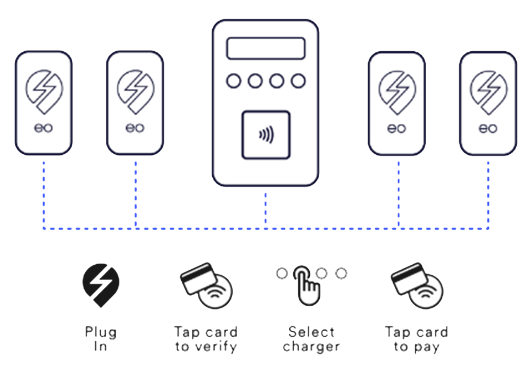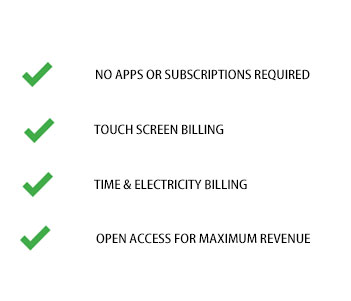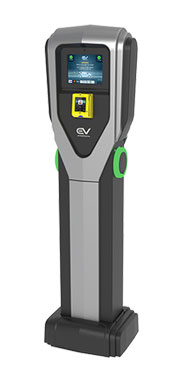 Smart Grid-Ready Products
Our electric charging stations are sleek, rugged and compatible with every EV model. Even better, pay quickly with your credit card on a fully interactive screen.

Interactive touchscreen interface

No need to download Apps or need subscriptions to pay

Small transaction fees

Affordable electric charging station

Pre-assembled, single unit

Laboratory-tested products

Certified for both indoor and outdoor usage

Multiple cashless options: Swipe, contact, contactless

Compatible with prepaid, loyalty cards

E-receipts, instant refunds, multiple pricing options available

Compatible with any plug-in electric vehicle

Charges multiple vehicles simultaneously

Single phase and three phase power output to maximize revenue
Continuous machine monitoring

Set variable rates with remote access

Get comprehensive monthly usage and billing reports

OTA software update

Earn additional revenue through advertising
Remotely upload desired advertisement to the screen
Set day and time when an ad is to play and get monthly reports on ad metrics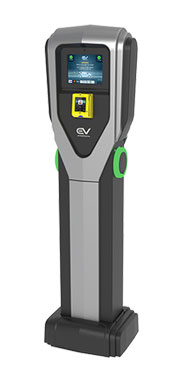 | | |
| --- | --- |
| Input Voltage | 120-240 VAC, Three phases |
| Output Power | 22kW, 32A max |
| Socket | IEC 62196 Type 2 connector |
| | |
| --- | --- |
| Operating temperature | -25°C to +55°C |
| Non-Operating temperature | -30°C to +70°C |
| Humidity | Up to 100% non-condensing |
| IP Rating | IP55 weather and waterproof |
| | |
| --- | --- |
| Contact Card | EMV Level 1 + Level 2 – Certified |
| Contactless | EMV Level 1 + Level 2 – Certified Visa PayWave EMV + Mag Stripe MasterCard PayPass EMV + Mag Stripe |
| Magnetic Stripe Card | Tracks 1,2,3 – JIS II |
| Other Cards Supported | NFC, MIFARE, HID-iClass, FeliCa |
Mode 3 charging
Multicolor LEDs show operational status (blue: available, red: charging, green: charged)
CE and UL compliant
Over-power protection
Stuck-relay protection
Over-temperature protection
Temperature warning alert
410mm (w) x 1500mm (h) x 342mm (d)

No more apps. No more RFID cards. Tap your credit or debit card to start and pay for charging. EO Pay is ideal for small commercial installations where you want a no nonsense and simple solution, with revenue generation capability.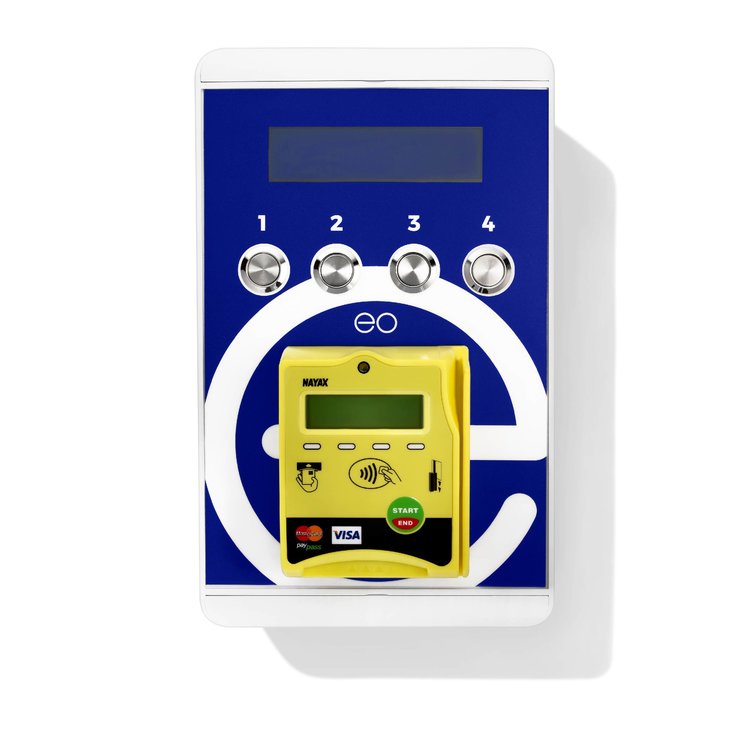 Connect one EO Pay kiosk to four EO Basic Chargers
Secure contactless payment
Revenue generation capabilities
3.6kW to 22kW charging speeds
3-year product warranty
18th Edition IET Wiring Compliant
To learn more call EVSE on 1300 406 210
Commercial parking lots are arguably one of the most sought-after destinations for EV drivers when it comes to charging their vehicles. Our electric charging stations give you the flexibility of implementing differential charging rates according to the time or the day and boost your revenues. All our stations are energy-efficient, suitable for both indoor and outdoor usage, and require minimal maintenance.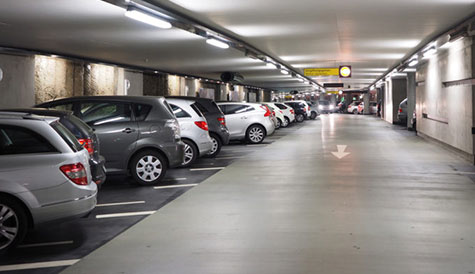 Put your commercial property on the EV charging stations map and attract new business tenants. Our Level 2 EV chargers will help drive the value of your property up, even as we keep your power consumption down. Your revenue stream will not only include the variable fee you take from EV drivers, but also the unique advertising opportunities you can generate with our 8" touchscreen display.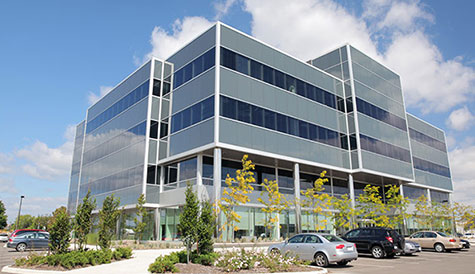 Cities and Municipalities
Become a frontrunner for clean air by promoting electric vehicles and giving drivers the necessary infrastructure they need in way of dedicated EV charging stations. All our products are smart grid-ready and capable of tapping into a long-term revenue stream. If allowing your citizens to breathe easy was not incentive enough, you will also be able to attract green businesses to set up shop in your city.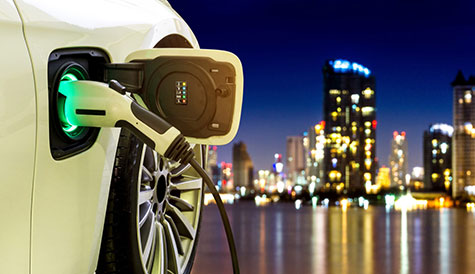 There's a good reason why Walmart and Target are adding EV charging stations to hundreds of their stores. EV drivers are more likely to visit retail and hospitality locations where their vehicles can get juice while they eat, drink, or shop. And the economical rates you will be able to offer with our Level 2 EV charging stations will make sure that your customers come back for more.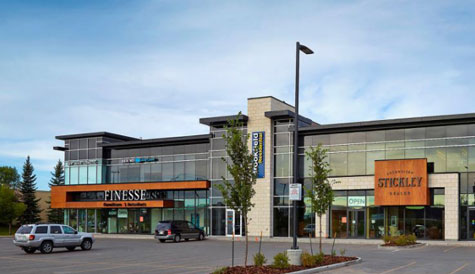 Our Credit Card EV Charging Stations Include:

Industry leading warranties
as standard

Installation across Australia
by accredited installers

Speak to an EV specialist
& don't compromise your service

Compatible with every electric vehicle

Industry leading service-level agreements
(SLAs)
Contact us for all Electric Vehicle Charging Solutions and Accessories Across Australia & New Zealand.
EVSE believes in a green sustainable future by delivering the latest EV Charging technology at the lowest price. All our work is certified and guaranteed with the backing of global brands.
Our team of experts can provide specialist EVSE advice and are available to answer any of your questions over the phone