EV chargers have been in Australia for a couple of years, and have increasingly grown in popularity. However, time and heavy usage wear out these electronic chargers. For internal damage or fault, customers may look to claim the manufacturer's warranty if it is within the relevant warranty period or replace the chargepoint.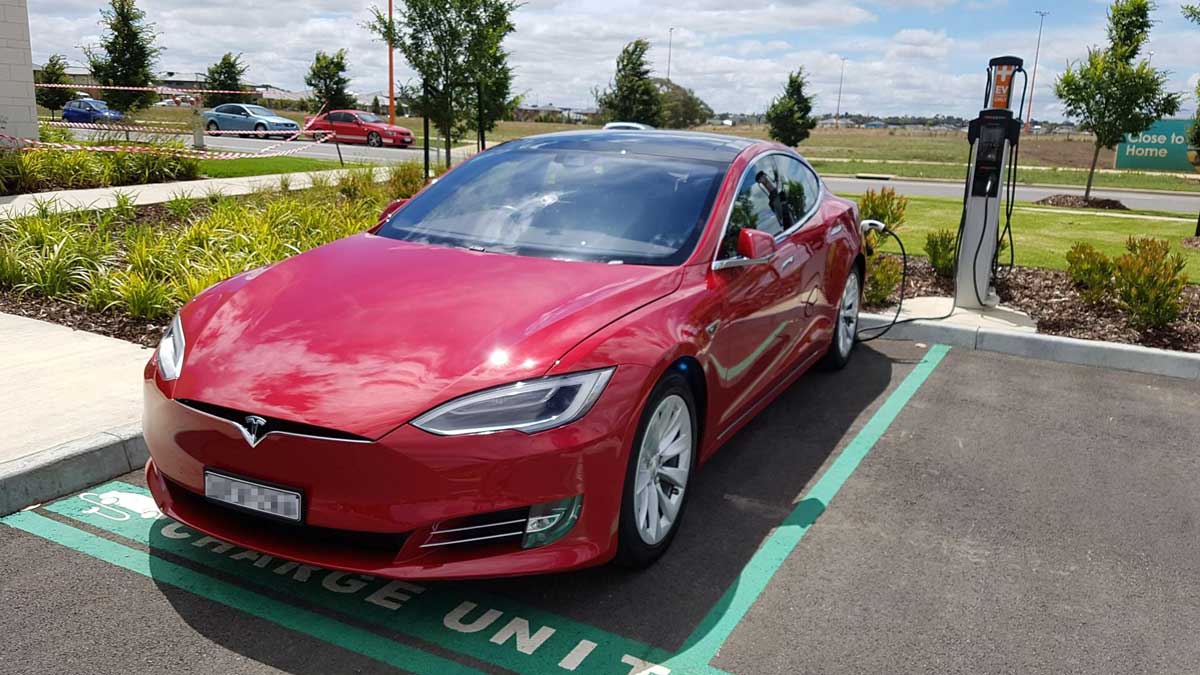 However, for chargers that have expired warranty, external repair options are available. Although at EVSE we have found repairing these devices can sometimes be extremely costly or practically impossible. This is due to the nature of the internal electrical wiring of these products, which can require extensive engineering knowledge or niche electrical components. Additionally, parts for older charging stations may be harder to come by, as Type 1 charging stations are generally phasing out in Australia for the more advanced Type 2.
When the repair option is presentable, it may prove to be more costly overall to get the old charging station repaired. Even so, if the cost to repair is less than purchasing a whole new unit, it may be worth considering. This is because the extra premium will give you access to a brand new charging station that is up to date with Australia's current technological innovations. Currently, older models may yield a slower Type 1 charging rate. Type 2 chargers are the new standard amongst chargers in Australia, with a heavy majority of the EVs in Australia now utilizing Type 2 charging. New type 2 charging stations allow for both single-phase and 3-phase power to be connected to the vehicle, whereas Type 1 chargers are restricted to only single-phase charging.
Additionally, EV users may look towards replacing their old outdated chargers overall to cash in on new exciting charging technology. These chargers are equipped with smart and extensive technological innovations. Additionally, most of these newer chargers come with universal charging options with Type 2 outlets. This means that they're compatible with all current electric vehicles in the market. Residential EV users may look towards a new home in-built charger such as the Ocular home. The Ocular homes comes in a sleek design with a digital display screen that offers an effective fast at-home charging option. Furthermore,  it's offered at an incredible price.
Replacement Chargepoints Available
The Ocular Home chargepoint comes in single-phase (7 kW), or three-phase (22kW). It also comes in 2 variants, universal or tethered. In addition, the Ocular Home comes equipped with a colorful LCD display which gives users the flexibility of tracking their current charging status including charging time, voltage, and current internal temperature. The charger also comes with all forms of inbuilt protection such as short circuit, voltage, load, lighting, and temperature.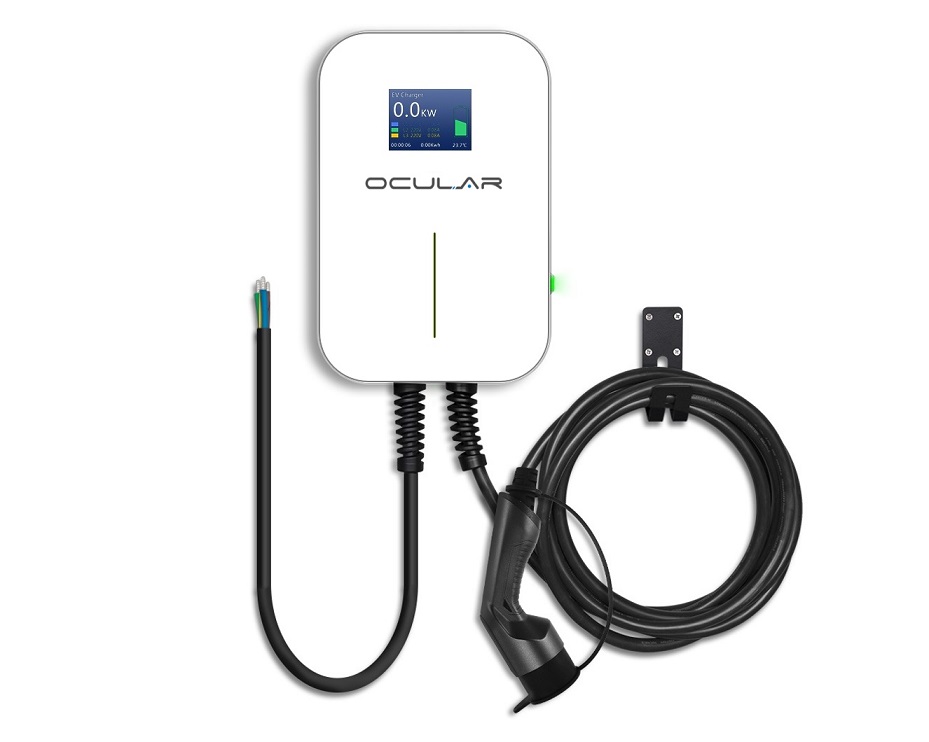 For commercial chargepoint use, Ocular offers a wide extensive range suitable for your type of business. Customers can choose from Ocular IQ Wallbox, Ocular IQ Commercial, or Ocular IQ Tower. Similar to the Home, the IQs are compatible with all EVs, are offered with competitive pricing, and are an effective reliable fast charging option for commercial users with inbuilt internal protection. Additionally, built in the brand definition of Ocular itself, the IQ series all features a digital screen that provides live feedback and ultimately enhances the user's experience.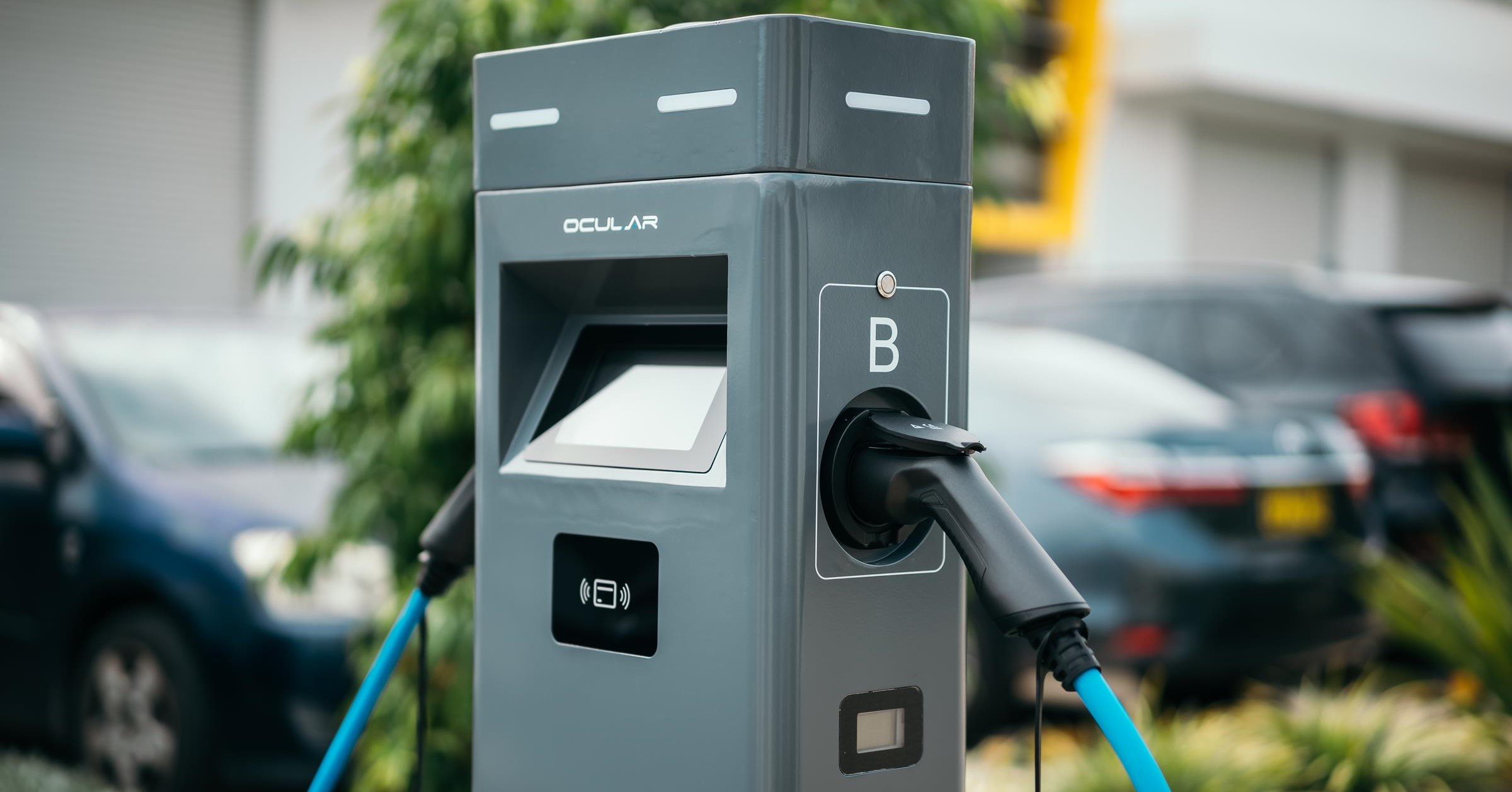 Ocular features progressive innovation technology and acknowledges past and current concerns of businesses and customers alike. With industry-leading features, Ocular provides users and business owners the option to leverage their brand on their EV chargers via the Exploren app. Whilst simultaneously giving them full control, communication, network, and billing information. Furthermore, Exploren is designed in a simple to navigate user-friendly interface with ongoing customer support.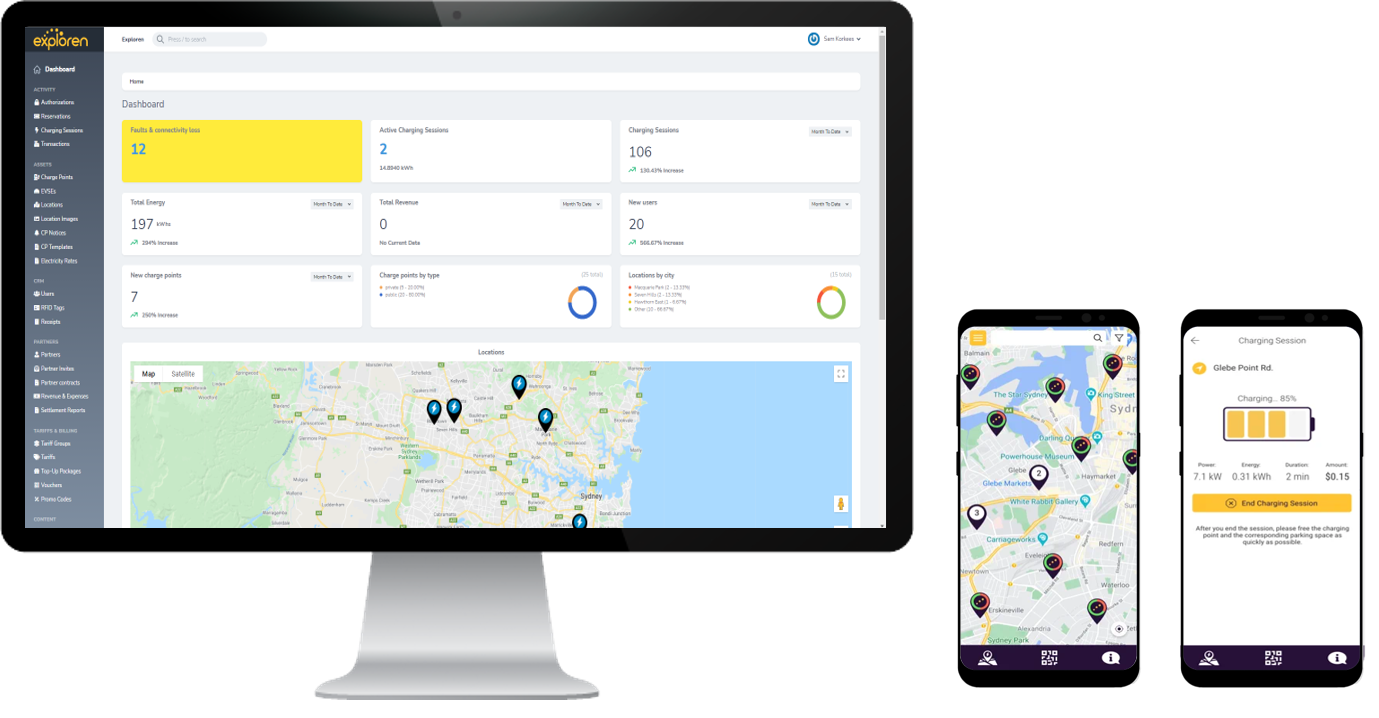 The IQ Wallbox is a flexible and intelligent solution that is suitable for homes, apartments, destinations, and light commercial applications. The IQ Wallbox is equipped with industry-leading intelligent integrations. The Wallbox is also offered in 7 kW or 22 kW variants and was designed with convenience in mind. The IQ commercial provides high quality and cost- effective EV charging point. It is encased in a heavy metal frame and is a more heavy-duty variant of the IQ Wallbox. It offers full mode 3 fast charging and is offered in 7 kW or 22 kW variants.
The IQ Tower is an innovative pinnacle of dual outdoor charging. Encased in a robust metallic frame, the tower offers 7 kW of charge per hour whilst charging two EVs simultaneously. The tower is ideal for heavy-duty usage and promotes convenience for fleet managers and the like, as it allows two vehicles to be charged simultaneously.
Now more than ever, the electric vehicle market is rapidly expanding in Australia. Ocular Charging is the next generation of EV chargers as a result of fine craftsmanship and expert engineering to suit the needs of all EV drivers. The future is here with our partners Ocular Charging.