Tesla Gen 2 Mobile Connector Adaptor | 32 Amp | 7 kW | 5-Pin Tail
Tesla Gen2 Mobile Connector Adaptor 32Amp 7kW 5-Pin Tail. 
This product is an extension
Compatible with Tesla Model 3, Model Y, Model S and Model X who have the Gen 2 Portable Charger. Every Tesla in Australia manufactured from December 3rd 2018.
This portable tail is designed for the Tesla Gen 2 portable charger that comes standard with all new Tesla vehicles in Australia. This tail allows you to maximise the speed of your portable Tesla charger to 32Amp Single phase (45km/hour). Your portable Gen 2 Tesla Charger already comes with a 10A and 15 A tails which are limited to 8A/12A respectively. This Tail completes the range and allows you to take advantage of how powered single and three phase outlets across Australia. This Gen 2 Tail replaces the Tesla UMC Adapter – 1st Gen UMC.
Option 1: 32A 5 pin (3-phase outlet) Recommended
This plug allows your Connector Adapter to connect directly to a 3phase 32A 5 pin socket. Please note the charger is only able to draw from 1-phase however the 3-phase outlets are the most prevalent in showgrounds, industrial and commercial sites. This will provide your Tesla Model 3 a charging current of 32Amp or 7.2kW (45km/hour)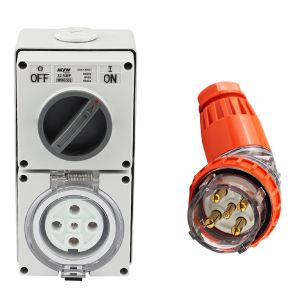 Option 2: 32A 3 pin (single-phase outlet)
This plug allows your Gen 2 Mobile Connector to a high powered single phase 32A 3 pin socket. This will provide your Tesla Model 3 a charging current of 32Amp or 7.2kW (45km/hour)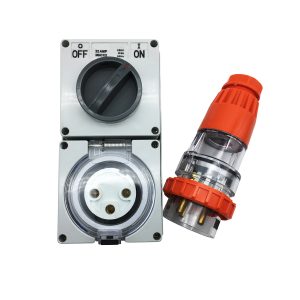 Please note
The second generation UMC shipping with all new Tesla vehicles, uses "pigtail" style adapters that insert into the UMC itself.
If your Tesla was manufactured after 3 December 2018, it will be fitted with a Gen 2 UMC which can use this adapter, but the older Gen 1 UMC it will not work with this adapter. Please see the image of the Gen 1 and Gen 2 UMC as shown in the picture below:
Tesla Gen 2 portable adapter has an internal circuit that monitors the plug temperature
Automatically sets the appropriate 32 amp charging current. No need to manually set the current – simply plug it in!
30 cm cable length to match other tails and also keep portable unit off the ground.
The Tesla UMC Gen 2 adapter provides you with range confidence as almost all showgrounds and commercial sites in Australia have access to 3-phase high powered outlets. If you are travelling across Australia this is a must have and will greatly increase your driving options. You can purchase the 3-pin and 5-pin to ensure you never are left behind.

 
EVSE Australia is an independent supplier of this Tesla-compatible charging adapter. This adapter is not affiliated with Tesla, Inc. Tesla, Model S, Model X, and Model 3 are registered trademarks of Tesla, Inc.
Learn more about Tesla Charging here