What makes a Tesla Tick, the inside of a Model S 85 D
EVE Australia checked out the inside of Tesla Model S 85 D at the showroom in Sydney, Australia. Its amazing looking at the technology which Tesla have put into their EV and the potential of future developments.
Compare this with the inside of a Subaru Liberty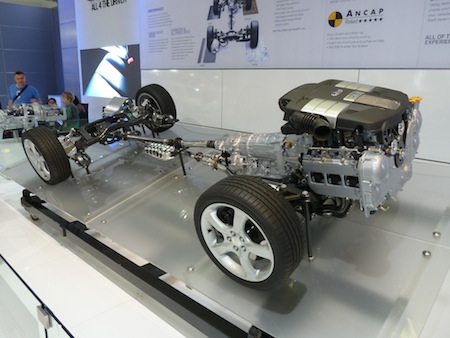 Quite a contrast! What this means is less moving parts = lower servicing costs and less likleyhood of breakdown for your Tesla in Australia compared to a normal internal combustion petrol engine. According to Tesla Australia services would occur at the most once a year, with many updates to the electric cars software possible the same way your iPhone's software is updated.
Many Tesla Australia drivers woke up to find they had a new feature recently, Autopilot, which allowed them a fully automated driving experience. 
This is one of the many advantages of electric car ownership in Australia, along with significant cost savings for owners and the benefits to the environment.