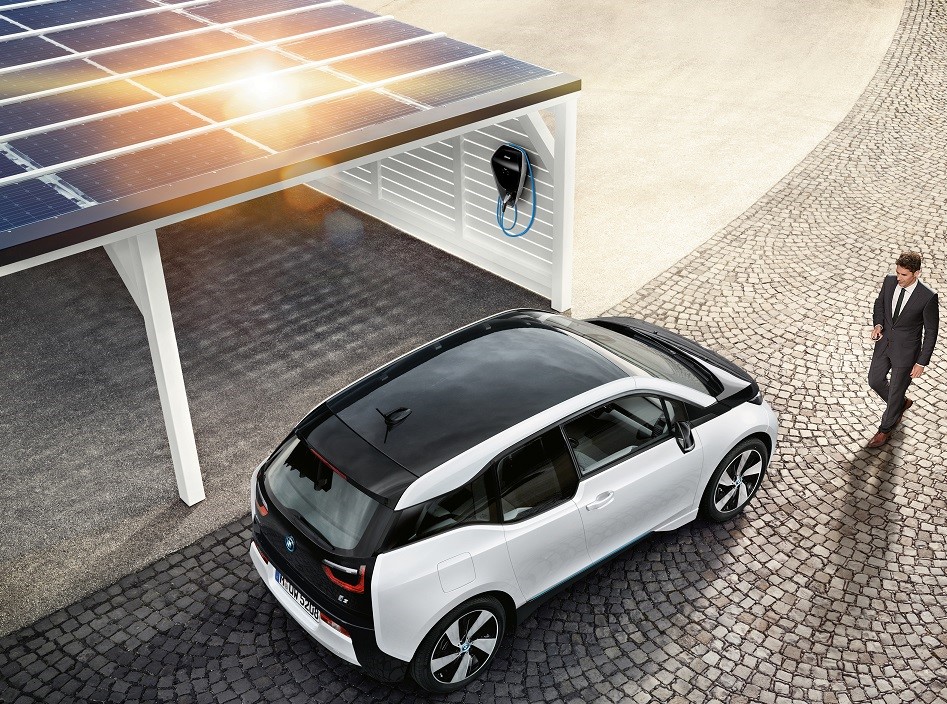 Transport usage is the second biggest emitter of greenhouse gas in Australia. In order to help the world get to net zero carbon, smarter transport options are needed. This is where electric cars come in. Electric cars emit zero carbon emissions when they refuel with renewable resources. As we cannot install a wind turbine or a hydro system at our home or workplace, a solar panel electric car charger is the best option.
This allows you to save on petrol cost and energy expenses whilst improving your buildings green rating. After all – electric car charging makes the most sense when it's done using solar power. Furthermore choosing energy companies that supply green energy further helps reduce emissions when using grid based electricity.
The easiest way to power your vehicle using solar is to plug your vehicle into the EV station during the day. No grid electricity will be needed if the amount of energy your solar generates is greater than or equal to the amount needed for your vehicle. If this is not the case, grid power will be used to make up the difference, please take this into consideration when refueling your EV during a cloudy day or at night. Smart solar battery systems may be able to store energy and distribute during later times. There are new generation EV stations such as the EO Mini Pro Solar which can automatically detect solar production and balance your EV stations power to avoid using the grid.
How much power is required to refill my vehicle?
This really depends on which vehicle you purchase, and your daily distance travelled. On average, we have found that the average person drives for 50kms. During the refill process the vehicle would require 9 kW of power. Normally solar panels produce between 300-400 Watts of energy per panel per hour. Therefore a small single phase 5kW system should be enough to power your vehicle over a few hours. This is an example, for more specific enquiries into solar panel electric car chargers please call EVSE.
Solar powered car charger – Home
The solution that EVSE recommends is the EO Mini Pro. The EO Mini Pro uses a combination of tools to power your EV. Solar car charging modes include exclusive solar and a hybrid of grid and solar.  Giving you flexibility and confidence in your solar car charging solution. The EO Mini Pro will use:
CT clamps to charge from 2 settings 
APP functionality for scheduled sessions to increase power rates during the day and to take advantage of off peak electricity
Energy Metering to monitor and record your sessions, allowing you to claim tax benefits for business and personal purposes.
Integration with EV tariffs from energy companies, allowing the user to benefit from off-peak rates to save money by utilising electricity smarter to reduce the operating costs of your EV.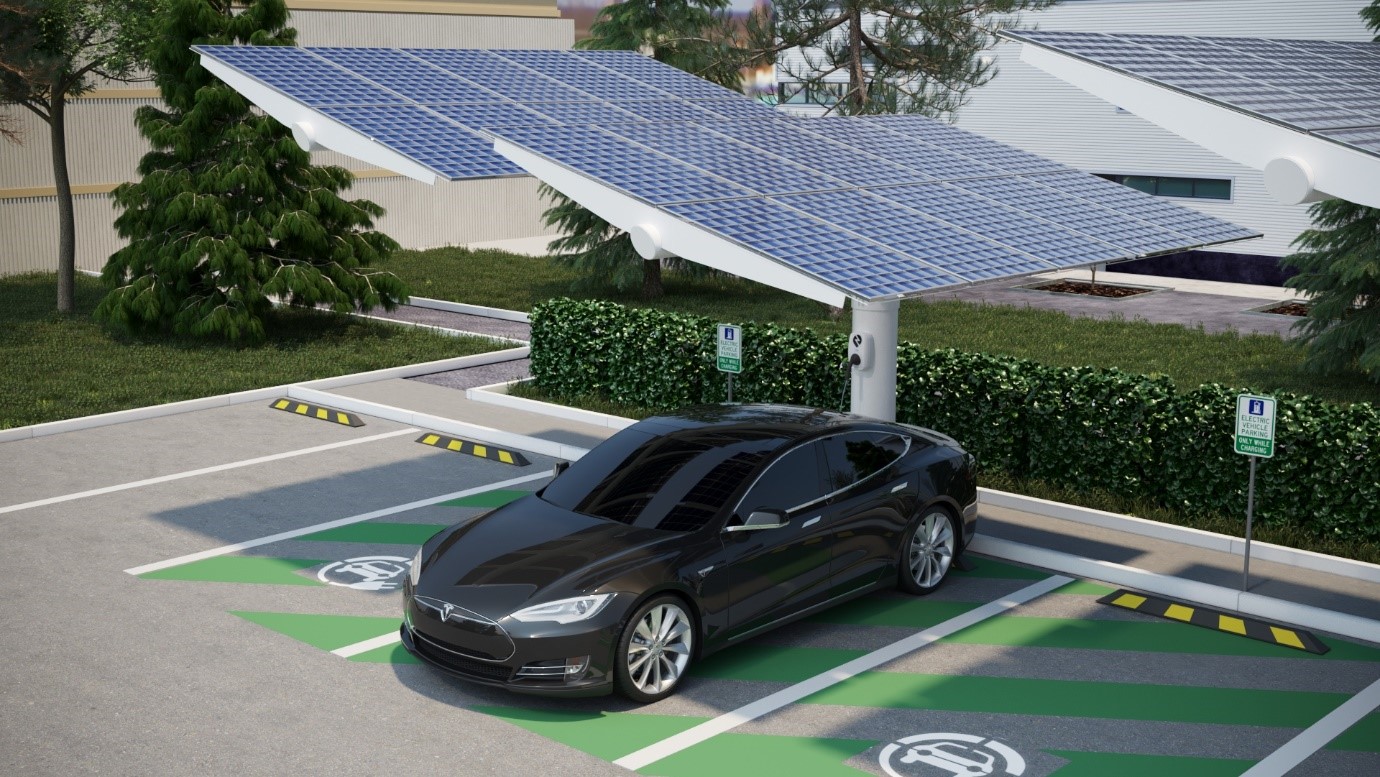 Solar powered car charger – Commercial
Commercial solar car charging differs from home charging as there are more factors to consider when setting up this system such as "Do I need to bill my customers?", "How much electricity is available?" and "How will this tie into my solar and energy system?". The EVSE Australia recommended solution to solar commercial car charging is the EO Genius. The EO Genius uses a hub and spoke design to connect a series of devices to the internet, and with that data the user can generate reports, bill customers and load manage. Like the EO Mini Pro the EO Genius can be used to schedule their EV chargers to benefit from solar production and off-peak tariffs.
The best part of the system for EV business owners or EV fleet operators is the EO Mini Pro (Home) and the EO Genius (Commercial) can be linked using the same EO cloud software. This means, that your home and commercial charging data can be linked with the same system, allowing you to claim the maximum tax incentives on your electric fleet vehicles.
When using an EV station for commercial and residential use it is important to use solar panels that can effectively power your vehicle. To find a solar car power solution that can integrate with your energy system and can merge the data of the home and commercial charger together, contact the team at EVSE Australia.
Car Compatibility
The EO Mini Pro & EO Genius are compatible with all EV's in Australia. Compatible with all-electric vehicles and models including: Audi, BMW, BYD, EQC, Holden, Honda, Hyundai, Jaguar, KIA, Mazda, Mercedes Benz, Mini, MG, Mitsubishi, Nissan, Polestar, Porsche, Renault, Rivian, TESLA, Toyota, Volkswagen, Volvo