EV driver's demand an efficient solar electric vehicle charging station that utilises their rooftop solar panels when charging from the sun. This comes as no surprise given Australia has some of the highest uptakes of residential solar panels in the world, with 1 in 3 homeowners taking advantage of our abundance of sunshine and low cost of installation to drive down their electricity bills.
With solar feed in tariffs continuing to decline, homeowners are looking for the best way to make use of the power being generated by their solar system. Electric vehicle charging is one of the best ways to maximise this surplus power in addition to being the cleanest form of energy for their electric vehicle.
Drivers want their electric vehicle charger to work as part of an ecosystem with their rooftop solar, battery storage systems and the rest of the house. Users also want the ability to choose between solar and hybrid to create the optimal mix of efficiency, cost-effectiveness, and environmental sustainability.
When it comes to your Home electric vehicle charging options you've got two choices: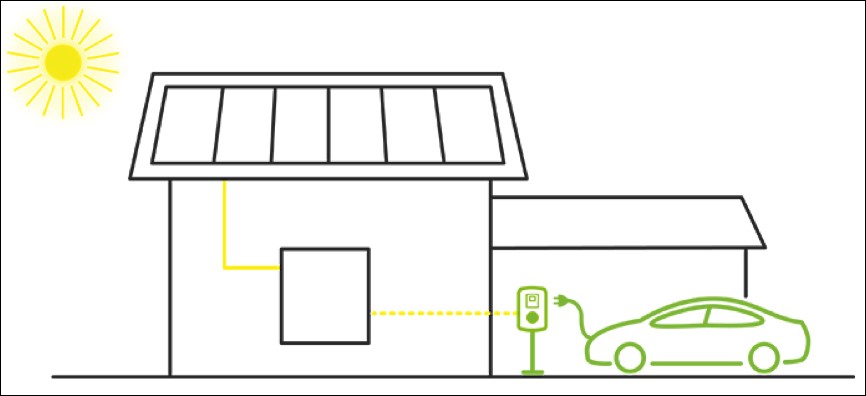 Standard EV charging
When you plug your electric car into a standard EV power station, the car will automatically begin charging at full capacity until the vehicle is fully powered. You may be able to utilise the app which comes with your EV to schedule or time you're charging but otherwise think of this as a no-nonsense solution. You will be able to utilise some of the solar energy being produced on your roof when you plug-in during the day, but you won't have the flexibility to choose solar only, which means you will likely also use electricity from the grid.
If you have battery storage this may be able to supplement your charging overnight, but this of course is dependent on your driving habits, battery size, and household consumption. Because of this, a standard EV system isn't classed as a solar EV charger, as you don't have the flexibility around utilising your solar energy.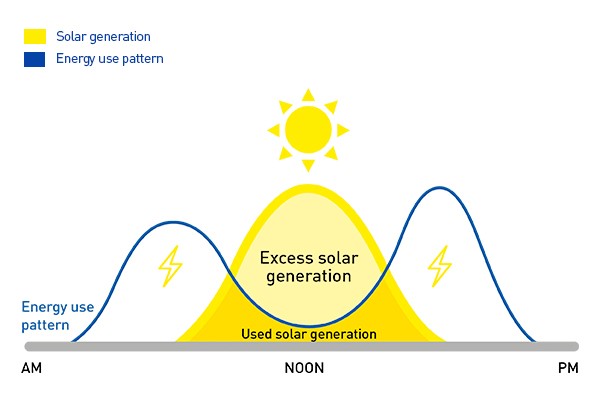 There is a great opportunity for homeowners with rooftop solar and electric vehicles to take advantage of the excess solar being generated to top of their EV battery. 
For EV drivers who may not have rooftop solar panels or might not want this type of solution we recommend our EO Mini Universal charging station given its small, modern and compact design and industry leading warranty.
Universal charging station given its small, modern and compact design and industry leading warranty.
Solar Powered EV Charger
For electric vehicle owners who want to take advantage of surplus solar energy we recommend our customers check out the EO Mini Pro Solar Charger. The EO Mini Pro builds off the EO Mini by adding  smart technology allowing the electric vehicle owner the ability to properly integrate with their rooftop solar system an exclusively refill from solar power or a mixture of grid and solar. By using a current transformer (CT) meter, the EO Mini Pro can determine the exact amount of energy being generated, and ensure that your car's charging speed is matched exactly to this – resulting in clean cheap energy. The electric vehicle driver has complete control over the EO Mini Pro via the EO Smart Home App. The App keeps the driver up to date with exactly how the station is performing, and allows them to choose the way they wish to refuel, as well as logging all transactions which is useful for tax deductions when claiming EV charging for a work vehicle. In addition to this the EO Mini Pro will integrate with utilities that provide energy tariff's, as well as into fleet management dashboards to make it the most powerful home EV charger.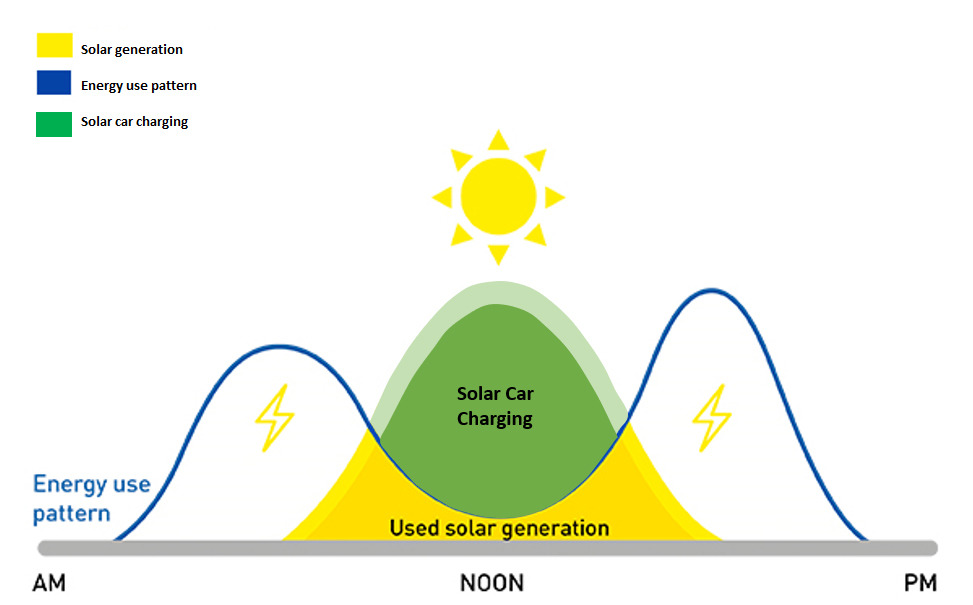 For EV Drivers with the EO Mini Pro, they will be able to take advantage of all of their rooftop solar generation and ensure only solar or the most appropriate mix of solar and the grid is used to top up their EV's which can lead to significant cost savings.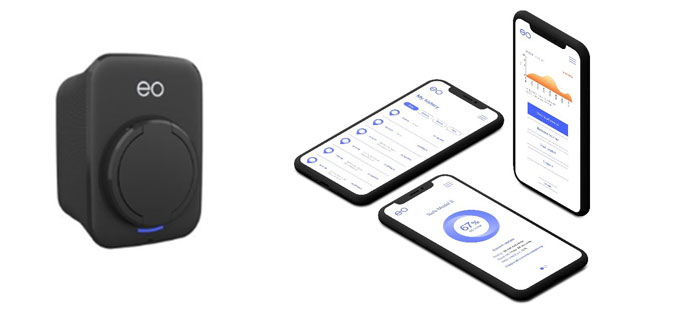 Up to 7.2kW charging speed
This single phase 32amp charger will give your vehicle around 40km of range per hour, which is perfect for overnight charging at home. Given the average Australian driver does less than 100km of driving each day, you'll only require a couple of hours of power each night or a few sessions per week to keep your battery full.
Universal or Fixed Cable (Type 1 & 2)
We let you choose what cable option would best suit your EO Mini Pro. Some EV drivers like the convenience of a fixed cable, whilst others like the flexibility to detach their EV cable and take it with them on a road trip. Either way we've got you covered.
We think the EO Mini Pro Solar Charger is just brilliant, and the European build quality and components are second to none. We are so confident in the product that we've added an extra year warranty above all other EV chargers on the market as standard.
We take safety seriously. So we've built in DC leakage detection into every EO Mini Pro, giving you peace of mind. You might be surprised to find that many EV chargers on the market don't have this feature, which can add hundreds to the cost of your installation as a more expensive safety switch is needed outside of the unit.
We put you in control. Use the EO Mini Pro Smart Home App to monitor and control your EV charging station. You can also record and track each sessions and even send them to your boss or the ATO at tax time.
Designed for the fleet vehicle which gets taken home, this unique feature means that fleet operators can link their employees home EV charging stations with their depot chargers via a the EO Cloud. This single fleet dashboard gives you complete visibility and tracking of your fleet assets, helping you save money and time.
Active Load Management (ALM)
The EO Mini Pro Solar Charging can be set up to maximise the available power supply of your house, allowing your switchboard and electricity to be protected when you change your vehicle and turn on your air conditioning at the same time. After all, the last thing we want is for your power to shut off so we built this feature into the unit ready from day one.
Configurable power output
By utilizing this feature you can control the output of the EO Mini Pro, giving you the maximum amount of flexibility. This means that you can refill your EV more efficiently saving you money.
By having two options we make the installation process super easy as sometimes Wi-Fi may be patchy or unavailable in the location of your Solar EV charging station. This internet connection makes the EO Mini Pro come to life, with connectivity through the EO Smart Home App and to the EO Cloud fleet management portal. In addition your EO Mini Pro will get smarter over time, as we continue to push new software updates over the air.
With all of these great features as well as many more, you can see why the EO Mini Pro really shines in the solar EV charging space. For any further questions about our standard or solar powered electric vehicle chargers including the EO Mini and the EO Mini Pro, get in touch with our team on 1300 406 210.