Linking Commercial and Home Charging Together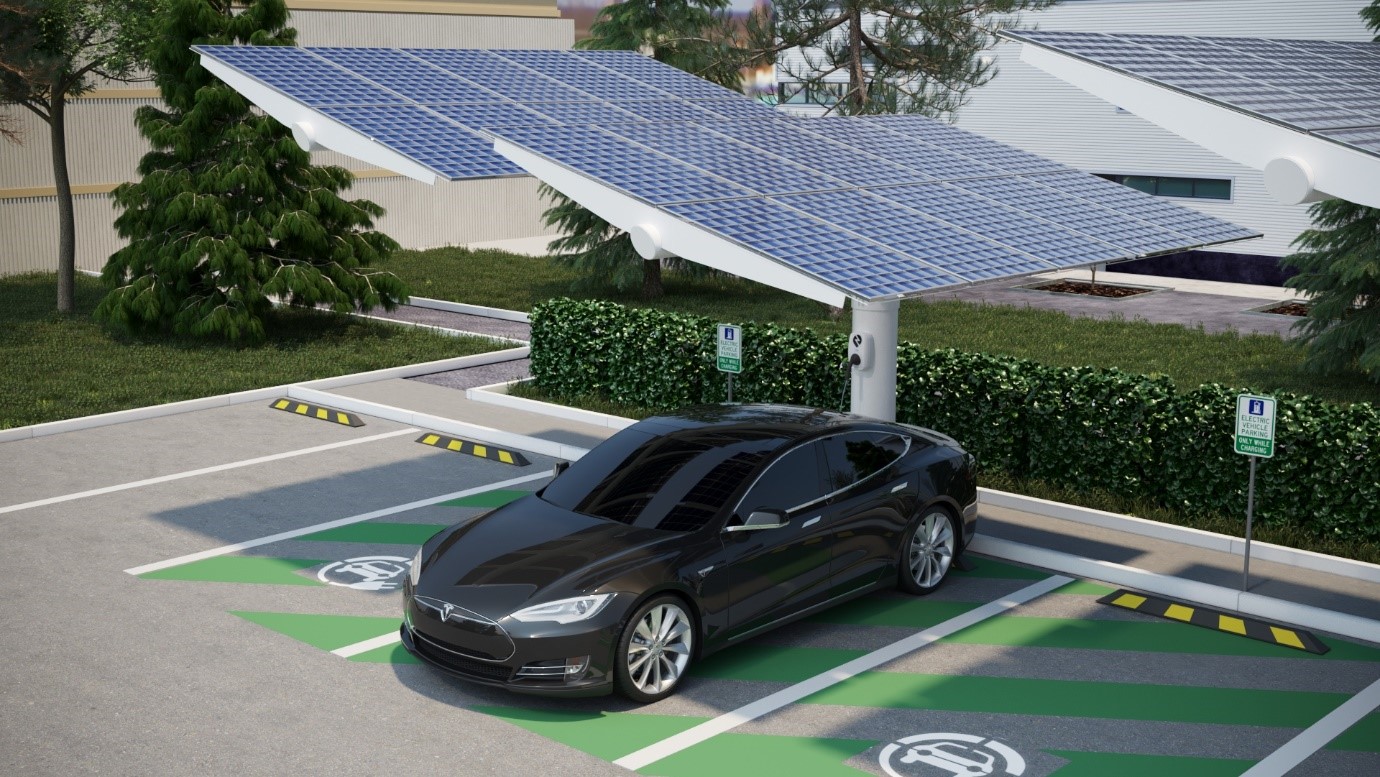 Monitoring your vehicles work and home place charging is vital to the electric car lifestyle. Petrol vehicles across the world are being replaced with electric cars which present a unique challenge to fleet and business owners. An electric car needs to have the cost of it's infrastructure factored into the price and the cost of charging reimbursed correctly.
By using smart electric car charging infrastructure fleet operators can monitor all their refilling costs via the cloud. Like a petrol car, electric car drivers need to be re-reimbursed for the cost of driving for work. Until now this challenge was overcome by simply plugging in at work. But is this the best option? Do company representatives need to waste time driving to depots when they could simply refill at home? Could fleet operators easily increase their infrastructure by simply connecting employee homes to their own network?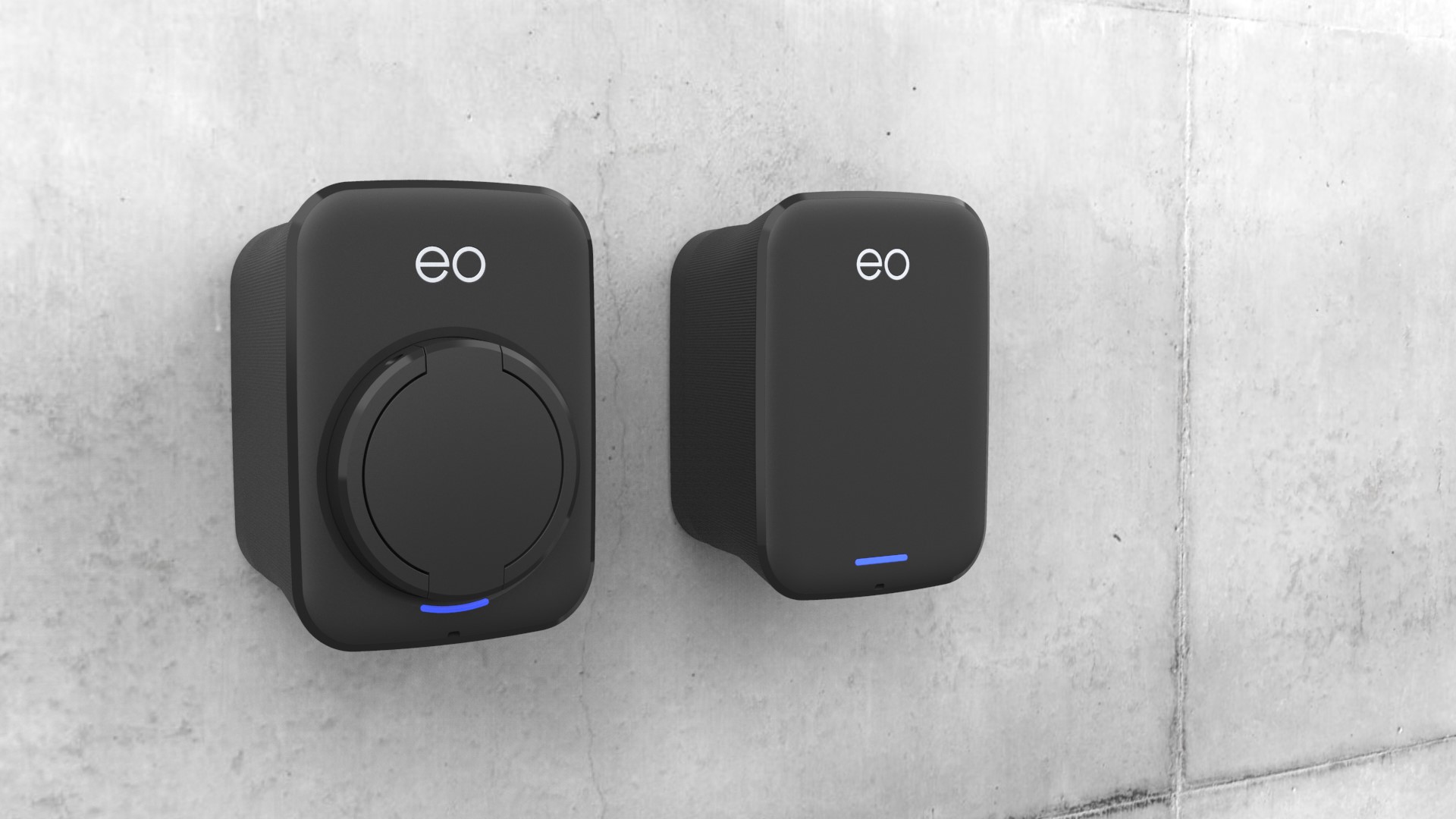 EO Mini Pro (home)
The EO Mini Pro is EVSE's answer to the smart home EV charger. This device integrates with your homes solar panels and energy systems to power your car. This smart electric car charger can load manage, monitor every session, and can remotely control the device via the smartphone application. The EO Mini Pro is Australia's smallest smart charger, and comes universal, type 1 tethered and a type 2 tethered. We recommend universal in case you purchase a new car that requires a different cable to your current electric car. It has a feature to add multiple Mini Pros to the same household, creating a fantastic smart electric vehicle charging system.  This device can power your electric vehicle using solar panels. The EO Mini Pro can have access to the same EO Cloud OCPP software  that your workplace has, allowing all the data from both devices to be accessed through the cloud, making the EO Mini pro the ultimate smart home EV charger.
EO Genius (commercial)
The EO Genius OCPP charging station is a scalable hub and spoke system that is essential to the apartment and commercial electric car lifestyle. This smart electric car charger enables the user to install up to 32 stations to a hub. It can load manage, monetise, and monitor every charging session that appears on the smart electric vehicle charging system. Load manage means more chargers can be installed on the development, as it is a safety system that throttles the devices based on the remaining power. The monetisation feature is crucial when supplying a smart electric car charger to the public.  As it allows the owner to make an income in exchange for providing the station. This system is very commonly used in the fleet space as it can integrate with a building's management system and can use other OCPPs. Some of our fleet clients include Bonds Transport, Transport NSW and the Canterbury Bankstown City Council. The EO Cloud can then be linked to both the Mini Pro and the EO Genius making it a powerful smart electric vehicle charging system that can increase your fleets tax rebate. The EO Genius can come in a wall or post mounted option and can come in 3.6kW,7.2kW, 11kW, and 22kW.
EO Cloud integration
When having an electric vehicle fleet system, you want to ensure
You can monitor the vehicles sessions
You can maximise your tax incentives
You can link your home and work sessions
Having the EO Cloud OCPP 1.6 allows you to link your home and work sessions together in one place. This will allow you to maximise your tax incentives and effectively arrange your budget. This can be across multiple business locations and multiple homes. Users can log in to their account via a smartphone application or can use an RFID card.
Tax incentives
The ATO released a tax incentive in 2018 that allows a driver to claim up to 68c per kilometre for 5000kms driven. This system requires a logbook method to be used. Instead of using a physical logbook, the EO Cloud can do all the hard and mundane monitoring work for you. This will allow your tax team to prepare a fantastic logbook that will maximise your money saved from taxation. Alongside this incentive there are also energy storage grants of up to $4000-6000 depending on the state you are living in, a lower threshold for the luxury car tax, reduced registration costs and motor vehicle tax.  
To know more about Adelaide's incentives click here
To know more about NSW's Net Zero Plan click here
Overall, this smart electric vehicle charging system uses smart technology to integrate smart technology into a simple to use EV power station. These systems connect to the EO Cloud which is a centralised portal that can link multiple business and residential location together. This information can be used to claim tax incentives, make business decisions, and to save money on energy.  The EO Mini Pro is the new smart home EV charger that brings innovation into the home. The EO Genius is a robust and scalable unit that allows a business or apartment building to manage, monitor, and monetise their charging sessions.
For a conversation on what the best options are for your situation, please give EVSE a call on 1300 406 210.