More electric vehicles (EV's) than ever are now rolling out across Australia's roads with the introduction of models from Tesla (Model S, Model X), BMW (i3), Nissan (Leaf), Mitsubishi (MiEV, Outlander), Holden (Volt) with many more expected to be introduced over the coming years within the affordable price bracket. As a result public charging infrastructure (EVSE) is also being rolled out nationwide at car parks, offices, universities and by local councils to support the current and future growth of EV's across the country. Tesla is currently using modified Type 2 plugs on Tesla charging stations
Whilst this growth is positive, what is lacking within out market is an Australian standard or recommendation for charging connectors – the plug that joins the car to the charging station. Imagine having no standard for your household power cords or having a mix of petrol nozzles at service stations. In short, this makes things difficult for EV drivers and early adopters of EV technology.

Types of stations
The two main charging station types for AC charging are the Type 1 (aka SAE J1772, commonly used in the US and Japan) and IEC 62196 or Type 2 (aka Mennekes, mainly used in Europe). The internal components which form the architecture of these station types is essentially the same, although Type 1 stations are restricted to single-phase power, while Type 2 EV charging stations can deliver single-phase or three-phase power, which means charging three times faster.  The main reasoning behind the two competing world standards as it currently stands is the difference built into the electric power transmission grid. Australia, like Europe, has a three-phase power grid, while the US and Japan only have a single-phase grid. 
Given Australian EV infrastructure is only in it's infancy, we have the ability to determine the most efficient format to allow for uniform charging standards.  Australia's choice should obviously be Type 2, even more so since three-phase connections improve the grid balance. Moving forward this will also force the hand of car manufactures to import only those cars which use this Type 2 electric car charging system which will help to standardise the necessary public infrastructure.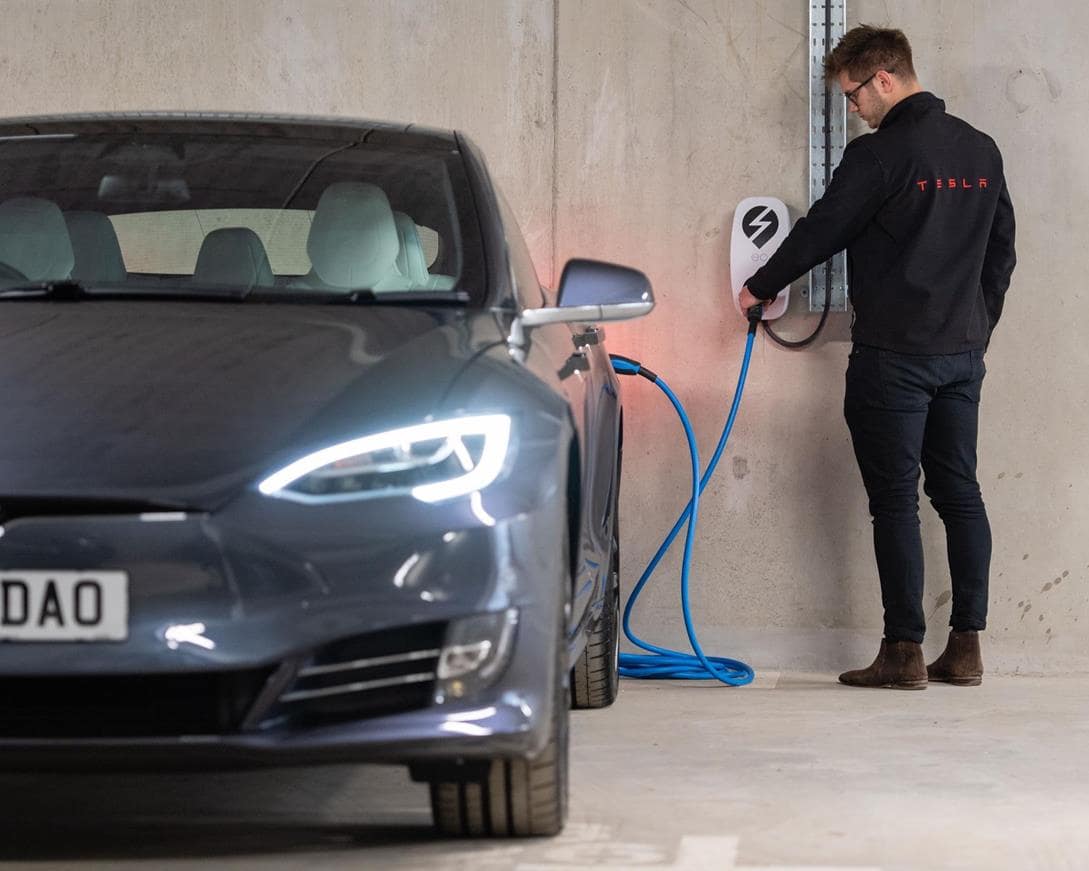 At EVE Australia, our complete range of EVSE products sourced from the worlds leading suppliers (EO, Keba, Schneider Electric) gives consumers the option to allow all cars regardless of model the ability to charge in a fast and efficient manner. With projects installed across Sydney, Melbourne, Brisbane, Adelaide, Perth and Canberra, we are able to assist with any EVSE project across Australia.
To see our full range of EV charging cables, click our page below.