4 Electric Cars Australia wants to see in 2016
There will be no shortage of electric vehicles unveiled next year. However EV's are still limited by some range anxiety and cost. However 2016 plans to be the year that both range and costs are addressed by car manufacturers across the world.
As Tesla plans to enter the mass car market, other automakers are ramping up their efforts in the space. It's an exciting time for Electric Vehicles, with even big oil worried about their future. Here's a look at four new cars the evse.com.au team can't wait to see in 2016.
The Tesla's Model 3.
Tesla CEO Elon Musk said earlier this year the Model 3 will be priced at about $35,000 USD ($43,000 AUD), and be smaller than the Model S, and have a range of over 360kms per charge.  However, the car will likely not go into production until 2017, after Tesla's giant Gigafactory is complete. This car has the potential to make EVs mainstream across Australia and has a range that would make travelling across Sydney and Melbourne effortless. Most city travel in Australia averages just 40kms.Tesla Model 3 charging station installation is available from EVSE Australia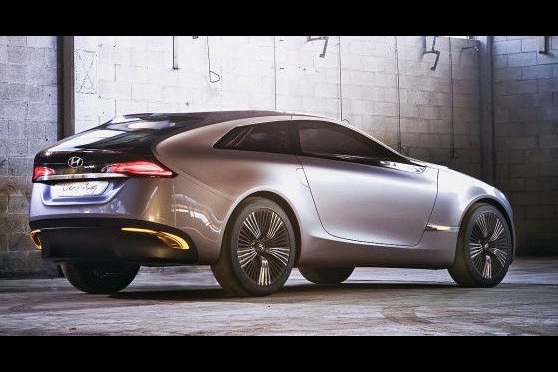 Hyundai All-electric Ioniq.
Hyundai says consumers will be able to choose from three different powertrain options: Hybrid, plug-in hybrid, and all-electric. Personally we are against hybrids as this adds excessive components to the car due requiring both a petrol and electric motor
In Australia, the Ioniq will be offered in hybrid form initially, although Hyundai's local arm has confirmed that it is working to get the plug-in model onto the schedule.However, Hyundai has not said how far the range will be yet source indicate they aim to replicate Tesla use of battery technology to maximise range. Hyundai charging stations installation is available from EVSE. 
The Ioniq is due to go on sale in Australia in the third quarter of 2016.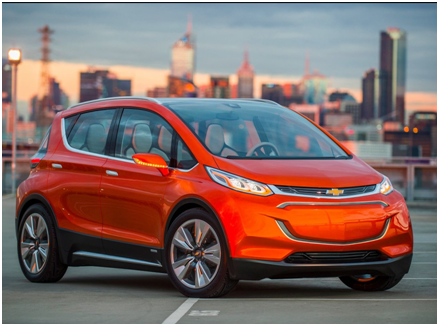 General Motors (Holden) will show off a production model of its Bolt SUV.
General Motors is expected to show off the production model of its Chevrolet (Holden) Bolt EV, which promises to travel more than 360kms on a single charge. Priced at $30,000USD ($39,000). Interestingly the range and pricing puts it as a direct competitor Tesla's Model 3. However GM's global brand and reach will make this car very popular. Australia's local arm of GM Holden has yet to confirm details. However it's sure to be more popular than the expensive Hybrid Volt.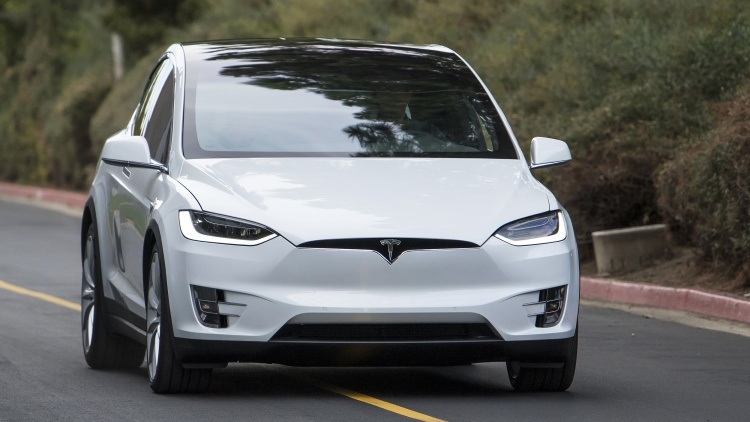 Tesla Model Y- An affordable crossover?
Musk revealed via Twitter earlier in 2015 Tesla would also be rolling out a Model Y  in addition to the Model 3. Then the tweet was deleted soon after posting. Teasing us to speculate that the Model Y is a crossover version of the Model 3. 
Musk didn't release any other information, like pricing information or a launch date, We are curious to know if the vertical Falcon Wing doors you see in the recently released Model X SUV will continue. All Tesla's can use a Tesla charging station or universal charger installed by EVSe Australia. 
The cars mentioned above are taking EV's to the masses providing affordability, range and a genuine alternative to inefficient gas engines. The costs of services and importantly running these Electric Vehicle across Sydney, Melbourne and Perth are sure to turn drivers away from traditional petrol engines. 2016 could be the year that Australians embrace the technology