The City of Adelaide has been a quiet achiever for some time now in the electric vehicle charging world. Whether that be through its rollout of charging stations across Adelaide, its high electric vehicle uptake per person or through its industry-leading attitude on renewable energy. Adelaide has continued to lead the pack by introducing incentives to bring down the cost of electric vehicles, and are one of the only states in actively encouraging the installation of EV charging stations.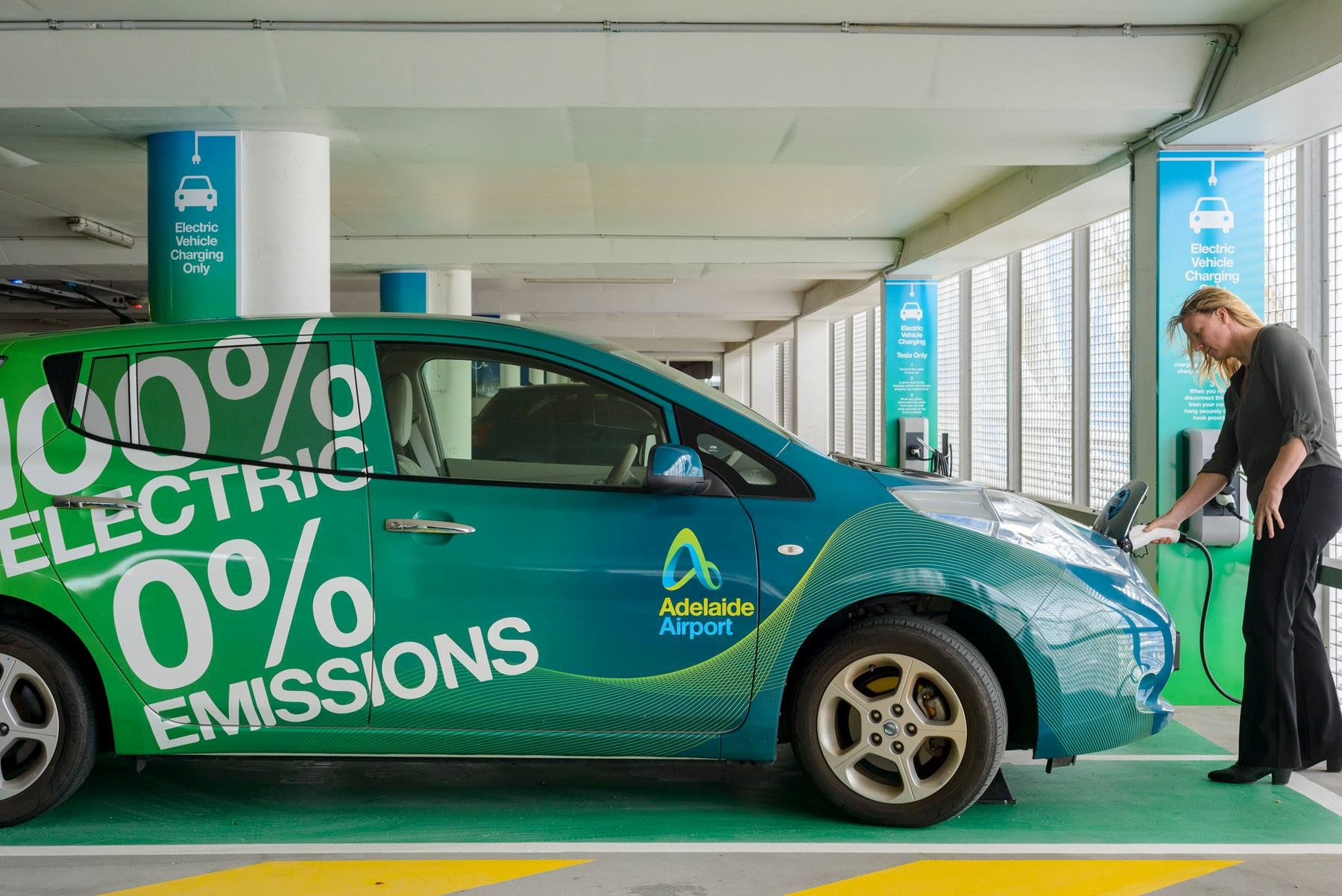 Adelaide Electric Vehicle Charging Station Incentives.
Electric vehicle one way charging station (7 kW to ≤50 kW) 50% up to $1,000
What does this mean?
This means that charging stations for the home have never been cheaper with the user being able to claim up to 50% off their charging station such as an EO Mini. A one-way charging station gives power to the car only, making the energy travel single directional. This means that one directional chargers such as the EO mini Universal price of $950 reduces to $475 or a EO Universal EV Charging Station | 22 kW | Fast Charger price of $1800 becomes $900 after the incentives are applied. These chargers are compact, simple to use and come with a market-leading three-year warranty. EVSE offers installation services on these charging stations giving our clients a full turnkey solution. These rebates have made home charging stations a must have for all electric and PHEV drivers in the city of Adelaide.
Electric vehicle two way charging station (7 kW to ≤50 kW) 50% up to $5,000
What does this mean?
A two-way or bi-directional charging station refers to a charging station that can power the vehicle and let the vehicle power the grid. There are limited vehicles that can perform vehicle to grid charging, this currently includes the Nissan Leaf and the Mitsubishi Outlander PHEV 2020. A bidirectional charging station will be able to perform what's known as Vehicle to Grid (V2G) functionality. EVSE is currently developing the EO Genius UX that will be able to perform vehicle to grid charging. This rebate will allow residents of Adelaide to save up to $5000 on a charging station system.
Electric vehicle charging station (>50 kW) 50% up to $5,000
A 50kW or greater charging station is referring to DC charging. DC charging allows a vehicle to be charged from 0-100 in a matter of minutes. DC charging is most effectively used when there is a lack of charging options available and when the person driving the vehicle requires a quick charge. This rebate will allow fleet owners, commercial businesses, and other DC charging owners to save up to $5000 on a DC charging station.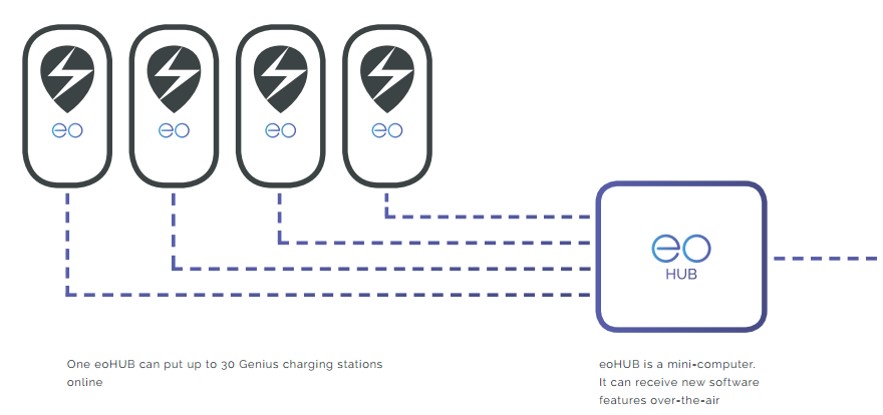 Electric Demand Management
25% up to $1,000 – Stand-alone electricity demand management system
A stand-alone electricity demand management system is a smart system that can effectively manage the electrical load of an EV charger. This rebate allows EV drivers to save 25% on products such as the EO Hub. The EO Hub manages a series of EO Genius charging systems and allows the user to load manage their chargers, monitor each session, and to generate reports on their charging habits. The EO Hub allows a business to bill their customers via a per hour rate and via kWhs, giving the user full customisation over their charging station. This electricity demand management system is mandatory for any charging station owner who wants to make the most of their electric vehicle chargers. 
The city of Adelaide has ground-breaking rebates for not just electric vehicle charging, but for many forms of renewable energy in Adelaide. This highlights Adelaide's strong stance on renewable energy, challenging the other councils to follow their lead.   
Other relevant incentives include:
50% up to $10,000 – advanced demand control including virtual power plant capabilities
50% up to 5000 Nabers/Green Rating stars  
Solar Incentives
20% up to $1,000 – Solar PV system (1.5 kW to ≤10 kW)

 

 20% up to $2,500 – Solar PV system (>10 kW to ≤20 kW)

 

20% up to $5,000 – Solar PV system (>20 kW)

 

20% up to $20,000 per site (with a maximum of $500 / premise) – sharing of solar electricity in multi-storey premises (>20 kW)
Solar car charging can compliment this install and provide EV drivers with 100% renewable energy recharging
Energy storage systems
50% up to $5,000 – Battery energy storage
Energy smart apartments 20% up to $5,000 / year – Energy efficiency measures in common property areas
If you want to know how you or your business can make the most of the City of Adelaide rebates, please contact EVSE on 1300 406 210.