When purchasing a smart home car charger, you want a product that will not only power your car but will go above and beyond your expectations. You will need a smart charger that will be able to monitor your refilling habits, manages the electricity the smart car charging station takes, integrates into your solar and can add multiple EV stations. This turnkey solution will keep your mind at ease and will make the EV lifestyle simpler, smarter, and more enjoyable.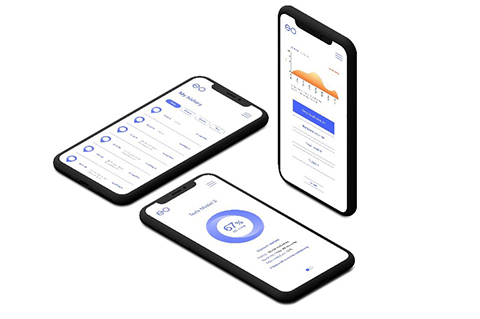 1. Monitoring
Knowledge is power and monitoring your charging habits is a great power to have. Ideally you would want to see how fast your EV station is charging, a record of your previous sessions, alongside how much it is costing you. This data can be used to help your budgeting, electric vehicle taxation, and energy plans. You would want all this data to be available on your smartphone and computer.   

2. Load management
Load management is vital for homes with older switchboards, large air conditioning, small electrical supplies or with multiple EV stations. Load management throttles the EV stations in accordance to the power available on the switchboard. This means that you can sit comfortably knowing that your homes power is being protected by this smart EV charger function. Load management can also be used to schedule your session around off-peak times that can be used to make the most of your energy bill.
The image above highlights that the home sees power spikes when this example family gets home at 5pm, until 8pm. Instead of having your EV station operate during this time, load management can work around this demand of energy and can power your vehicle during down times (such as midnight to 4am). This would not only reduce your expenses through off peak times but will protect your buildings power supply.

3. Solar Integration
Does solar car charging for free from green energy make sense? It does and hence why the EO Mini Pro integrates into your solar panel system. This can be via direct connection to the solar panels or access via a solar storage battery during times where sun is not available. You would want a system that could power directly from the grid, directly from solar and use a hybrid of both solar and grid electricity. These smart car charging modes give the user options, as the driver may require a grid only mode to get a faster charge, solar only when the sun is shining high, or hybrid when the solar needs a helping hand in powering your vehicle.
4. Multiple charging stations
Like anything in life, you want to be thinking about the future. One EV charging station today, may mean two or three for your household a few years down the track. Therefore, you want a smart EV charger that has a scalable solution and can facilitate installing more home EV stations. The average Australia household averages 2.2 vehicles per home. You don't share a charger for your phone, and you shouldn't have to share one for your vehicle either.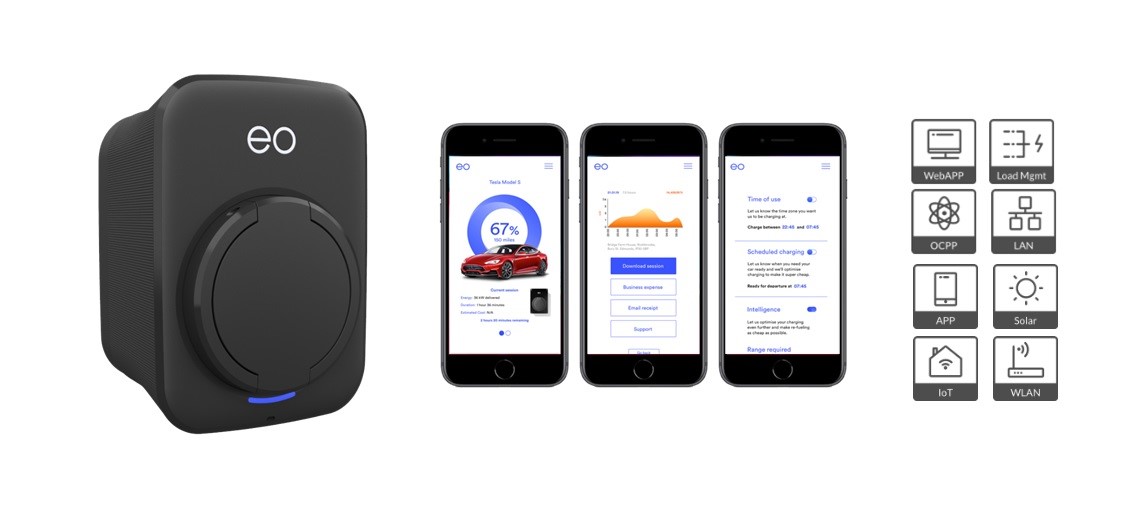 Presenting the EO Mini Pro
The EO Mini Pro is a smart car charging station that can monitor each EV station, can use 3 forms of load manage, integrates with solar and can add multiple EV stations. The EO Mini Pro is extremely compact, being the smallest charging station in Australia. It also comes with a three-year warranty and is easy to install. The Mini Pro can connect to your local internet and performs smart functionalities via Wi-Fi connection or by using an ethernet cable. The smart phone application can enable the user to load manage, alter refuelling speeds, and adjust configuration settings. It can power up to 7kW and can come in a universal socket or with a type 1 or type 2 cable tethered to the unit. The EO Mini Pro comes equipped with an integrated DC leakage device that will protect you and your loved ones from any nasty shocks.
Perfect for Fleet Users
The EO Mini Pro is an essential charging device for fleet users. These EO Mini Pros can be branded alongside the company and can track business expenses and personal charging using the EO Cloud system. This online management platform allows a fleet owner to manage infrastructure across multiple sites, giving complete power to the user. All usage data is recorded and can easily be emailed and downloaded for re-imbursement.
For assistance or any further questions please contact EVSE on 1300 406 210.