Talking about affordable electric hatchbacks, Nissan Leaf is one of the most prominent and popular products in the Australian market. A new variant of the Nissan Leaf electric car will eventually come to Australia in early 2021, confirmed by Nissan Leaf. The new variant called Leaf e+ will offer the drivers a larger battery capacity and more power. The battery capacity has been increased from 40kWh unit to 62kWh. Nissan claims that the new variant of Leaf e+ will have a 384km driving range on a single charge (WLTP cycle). Compared with the previous variant that has a driving range of up to 270km, the new Nissan Leaf has increased the driving range by 40% (about 110km driving range). The Nissan charging station will deliver a 0-100% charge in 9 hours.
In terms of exterior, there are not many noticeable changes. There is a 5mm increase in the overall height, resulting from the new battery setup, otherwise the dimensions of Nissan Leaf remain unchanged. The boot space is 405L, which is generous in this size. Although the length is below 4.5m, there is sufficient legroom and headroom in the back seats. Two 180cm adults can seat easily and comfortably in the back row.
In terms of interior, the cabin offers the best infotainment system among any Nissan vehicles. Navigation and digital radio, together with Apple CarPlay and Android Auto are integrated in an 8-inch touchscreen. A 7-inch TFT screen is installed ahead of the driver, integrating digital speedo, battery usage and trip info etcetera. Climate control, proximity key, rain-sensing wipers, auto LED headlights, leather seats, heated steering wheel are also useful features in Nissan Leaf.
In terms of performance, as the capacity of battery is increased in Leaf e+, the electric motor paired now has the ability to produce maximum power of 160kW and 340Nm. The acceleration time from 0-100km/h has been improved from 7.9 seconds to 7.3 seconds. For the previous variant, the driving dynamics is evaluated as vanilla. Nissan has spent a lot of effort to make driving.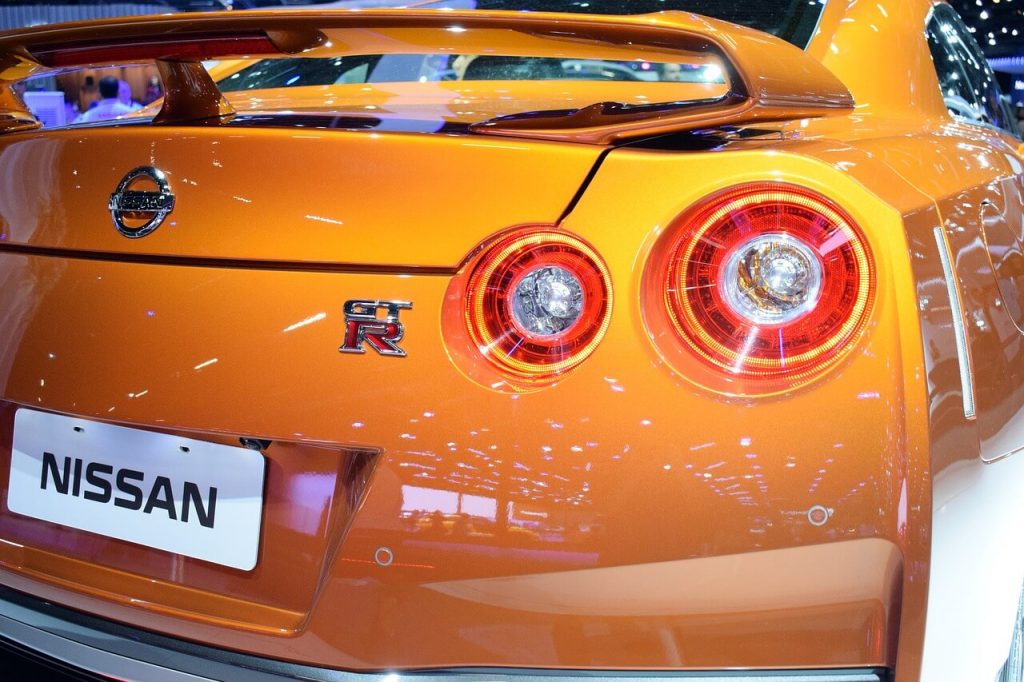 It is interested to note that, Nissan Leaf is the one of the only electric vehicles which is capable of Bi-directional V2G charging. This means that Nissan Leaf is not only able to draw power and store charge from the chargers, but also is able to provide charge back from the car to the electricity grid. This feature in the normal days may be not that useful, you may not need to use this function in your daily life. However, in the worst-case scenario, Nissan Leaf e+ can be used as an emergency mobile battery pack. This allows immediate deployment of a power source. Nissan claims that the 62kWh battery setup in Nissan Leaf e+ can produce enough electricity to feed an average household for near a week! In the disaster situation, Leaf e+ can supply power to an electric jack hammer, a pressure ventilation fan, an intensive care ventilator, a 10-litre pot belly soup kettle and 100w LED flood light – all for 24 hours. This is extremely useful in the disaster scenario.
In terms of charging, the new Nissan Leaf e+ is adaptive to the CHAdeMo charging standard and is able to receive up to 100kW. Using 100kW DC charging facility, the new Nissan Leaf e+ can charge from 0-80% (around 310 driving range) in 1 hour. For home or work charging solution, a 7kW on-board Nissan leaf charger 32A wall box will be the ideal choice. This can allow the Nissan Leaf e+ to be fully charged in around 8.5 hours. To maximize the chance to get your car charged in the public charging station, a Nissan type 2 charging cable will be helpful.
The pricing and specification in Australia will be announced closer to launch. We can expect that the new variant Leaf e+ will be priced above the existing model, which has the starting price at $49,990 before on-road costs.
For more information, please visit EVSE.com.au