Tesla has upgraded the interior and exterior design of the Tesla Model 3. The technology features and driving range claimed have also been improved. In the meantime, the price has dropped substantially allowing Tesla Model 3 to be more competitive in the Australian market.
The base Standard Range Plus model represents a $7,000 price decrease compared with the previous pricing. It is now priced from $66,900 before on-road costs. The claimed driving range has also been boosted for 30km, now extending to 490km on a single charge, based on NEDC test.
The mid-spec Long Range model is $6,000 cheaper than before and is now from $83,425 before on-road costs. The claimed driving range has been improved from 620km to 657km.
The price of the top Performance model has dropped to $92,425 now before on-road costs, indicating a $5,000 price drop.  The driving range is claimed to climb to 628km, with the largest boost of 68km in the line.
All prices listed above has already included the mandatory $150 order fee and $1,375 delivery fee from Tesla.
It is surprising to see, the level of standard equipment has either been ungraded or revised, while the prices are dropped.
The efficiency of the Model 3 has been further improved, as the heat pump HVAC system from the Model Y has now been employed onto the Model 3. The Model 3 now has a redesigned centre console that contains wireless charging pads for up to two smartphones. The storage compartment is also updated with a sliding lid and two more USB-C ports. The wheels for all variants have been redesigned to give an even sharper look.
Tesla Gen 2 portable charger comes standard with all new Tesla Model 3 in Australia. This portable charger allows drivers to utilize the normal power outlets that are widely available. However, the portable charger is limited to deliver 8A/12A that can only charge your car at around 15km/hour. This is widely unfavourable by the drivers who need drive long distance but only has limited charging time. With a simple Tesla Gen2 mobile connector, you can unlock the potential of Tesla portable charger. This tail allows you charge 3 x time faster that you can charge at 45km/hour.
Tesla Model 3 is compatible with both Type 2 and CCS plug standards. For home charging, you can alternatively choose to install a Level 2 wall charging station, sometimes also called a destination charger. It can deliver up to the maximum rate that the onboard charger can take. At EVSE, we offer a fixed price installation service with a quality guarantee.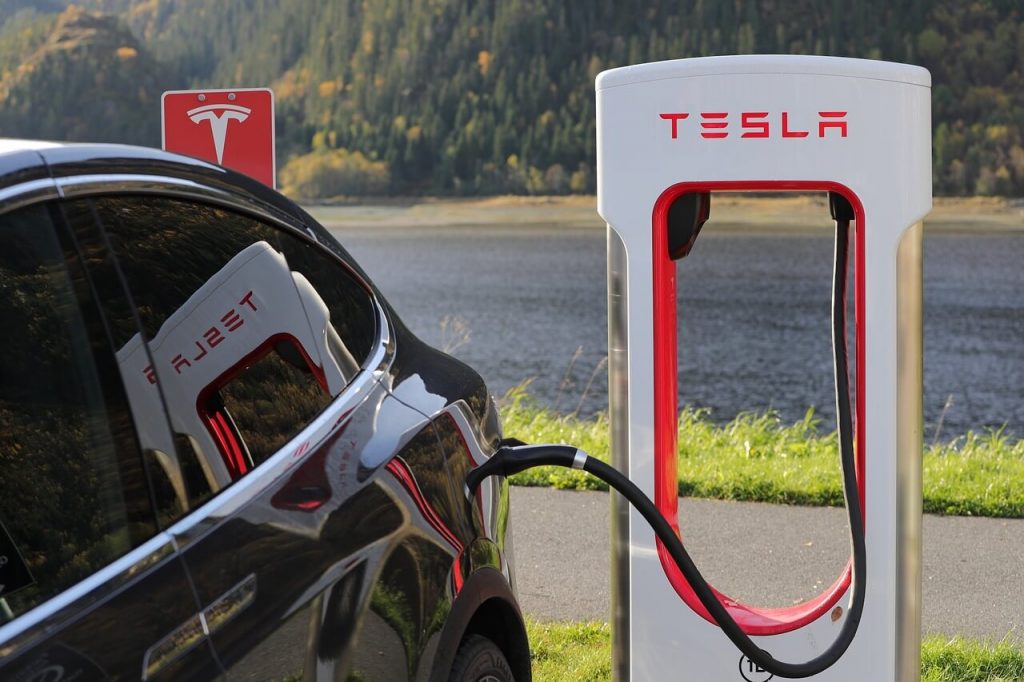 Considering Long-distance travelling? You can enjoy Tesla's expanding networks of DC superchargers. However, they are not everywhere. Alternatively, you may need to use the AC public charging stations, where they are usually universal requiring you to bring your own charging cable. In this case you can have a Tesla Type 2 Cable, and this will allow you to charge at 120km/hour if the charger can deliver 22kW. To maximize your chance to get charged, a Tesla Adapter will be helpful because some charging stations are only compatible with Type 1 Vehicles. You can buy them as a Bundle to unlock 100% of the public charging infrastructure.
Will the sales figure for Tesla Model 3 increase significantly? Let's wait and see what happens to the Australian Market.
For all you Tesla Model 3 destination charger installation, Tesla cables and adapters, and accessories, visit our Tesla Model 3 page or contact our friendly and professional sales team on 1300 406 210.ZX