EV Charging is now available when departing Sydney Domestic or International Airport
Next time you are jetting off on you're next business trip or holiday, be sure to drop into the Park on King airport parking center in order to ensure you're electric vehicle is fully charged for your journey home.
Park on King is a full-service Airport Parking station located just minutes from Sydney Airport, providing customers with a cost-effective parking solution for travelers when compared with the prices paid at the Domestic and International parking terminals located at Sydney Airport.
In addition to Valet, car wash and car servicing, Park on King Sydney Airport now offers electric vehicle charging for a small fee. Park on King Sydney Airport recently installed two 7.2kW single-phase EO universal charging stations, which allows travelers departing Sydney Airport to charger any electric vehicle provided that they have the correct cable for their electric vehicle which fits into the EV charger.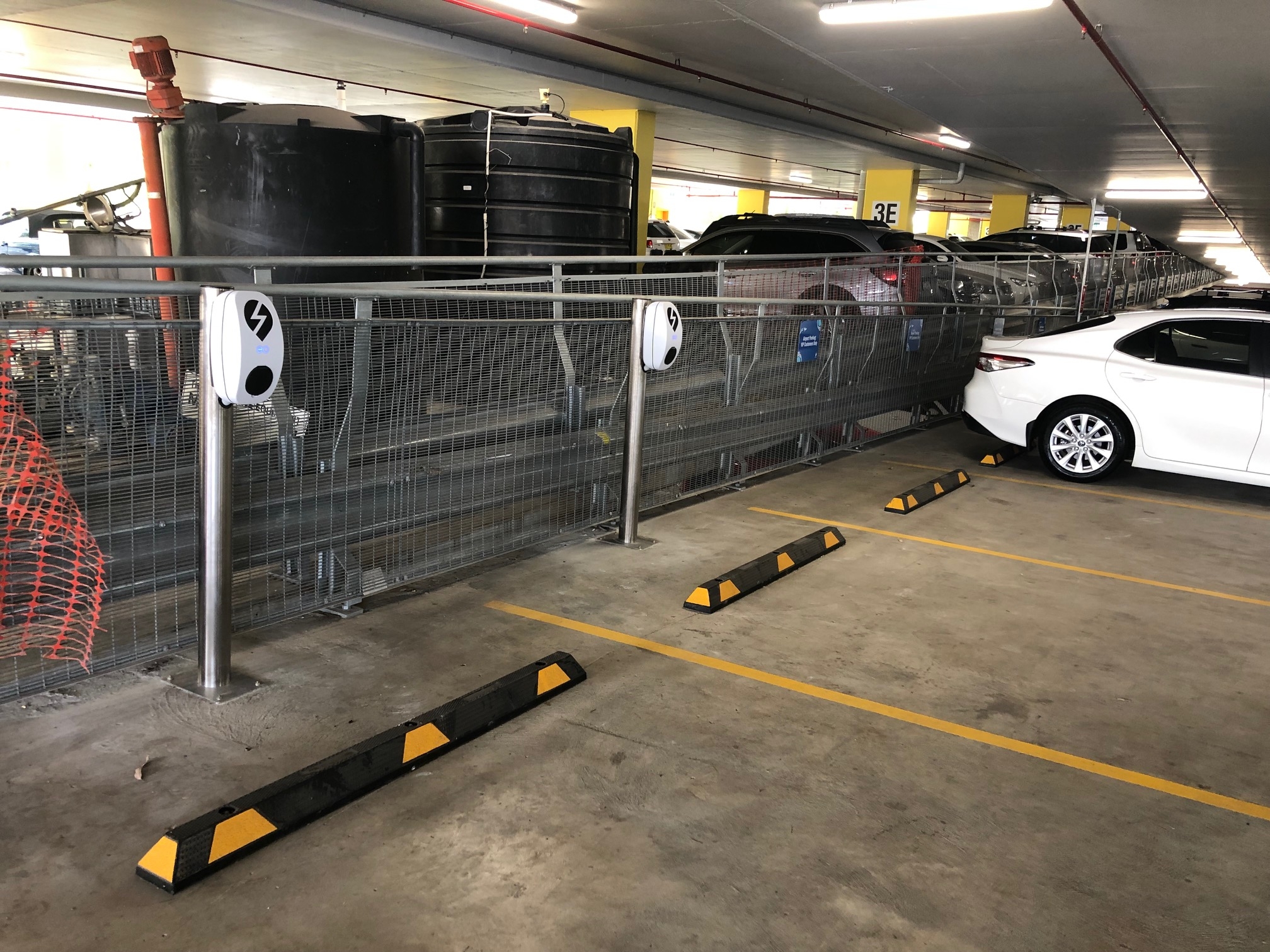 Two Single Phase Universal EO Charging Stations at Park on King Sydney Airport Parking Station
The addition of these two EO EV charging stations further complements the specific Tesla EV chargers which Park on King Sydney Airport installed late last year and represents a further value add for customers. It makes a lot of sense when you consider some people may have driven from longer distances to make it to the airport and will mean that when they return back to Sydney airport their EV will be fully charged and they can make the trip home without having to stop at a public EV charger.
It's great to see more and more EV charging stations being installed at car parks and other commercial properties that help the continued support and growth of EV's across Australia.
If you're looking for a high-quality and cost-effective EV charging station for your business or car park, get in touch with the EVSE Australia team today.