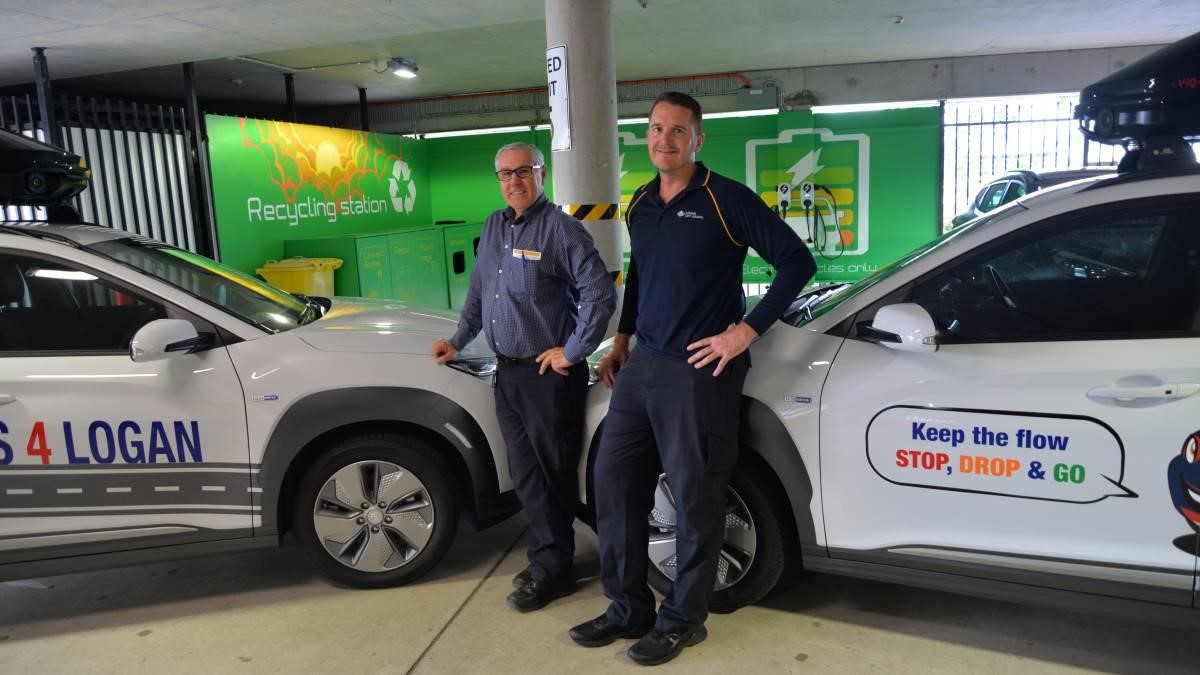 Logan City Council Case Study: A Fleet charging solution
Logan city council has powered up its fleet by installing electric patrol vehicles. EVSE collaborated with DC Electrical to provide the Logan City Council a smart solution to their charging needs.
Summary
• Logan City Council has deployed two Hyundai Konas powered by an EO Genius charging solution.
• This option will allow Logan City Council to heavily reduce their expenses, emissions and achieve their corporate social responsibility goals.
• The EO Genius smart system allows for Logan City council to monitor their fleets charging consumption while protecting the buildings electricity supply.
Why they choose Fleet charging
There is a plethora of reasons as to why a business would choose to make their fleet electric. These include lower expenses, vehicle monitoring, and promoting a green future to their constituents. the Hyundai Kona chargers give the council certainty and range. 
Lower expenses
Electric Vehicles on average have an annual savings of 35% when compared to similar petrol vehicle due to lower operational costs. The main cost saving is through electricity prices being significantly cheaper than petrol prices. Furthermore there are less serviceable parts in an EV. Imagine no oil to change, no spark plugs or an engine to constantly maintain. For a lot of fleets, EV chargers are a more reliable resource than the fluctuating petrol prices. Using an EO Genius system will allow you to monitor and manage the amount of power your vehicles consume. Allowing for ongoing cost calculations to be easier. Electric Vehicles on average have a superior resell price than their internal combustion counterparts. Which means the value of your fleet would not depreciate as quickly as a standard petrol car.
Vehicle Monitoring
As mentioned, one of the perks of fleet charging is its monitoring capabilities. Electric vehicles have innovative technology that allow the user to easily maintain the car. For example, cars such as the Tesla, notify the driver when the car is fully charged via a notification through its smart phone app. This data is transferrable and can allow a fleet manager to have access to live information about the vehicle. This includes tire pressure, logs of the car's service and battery status. Thus enhancing the overall management and safety of the fleet. The EO Genius comes with a full API allowing for vehicle telematics integration. The Hyundai charging stations therefore become part of the smart ecosystem of electric cars. 
Corporate Social Responsibility
One of the perks of using an electric vehicle is reducing your company's greenhouse gas emissions. As internal combustion engines are one of the biggest emitters of greenhouse gas. This indirectly reduces ecological damage. Having these vehicles on board in your business can help increase your green rating. (Especially when paired with solar). It is a nice touch to put in your company's annual report or newsletter.
The Vehicle
The Logan City Council Fleet chose the Hyundai Kona vehicle due to its amazing technology. The Kona is equipped with anti-collision and avoidance technology ensuring the driver's safety. This model has 450 kilometers of range, a 70-kWh battery and powers a 122-hp electric motor. It is also equipped with Aerodynamic grille and low weight alloy wheels.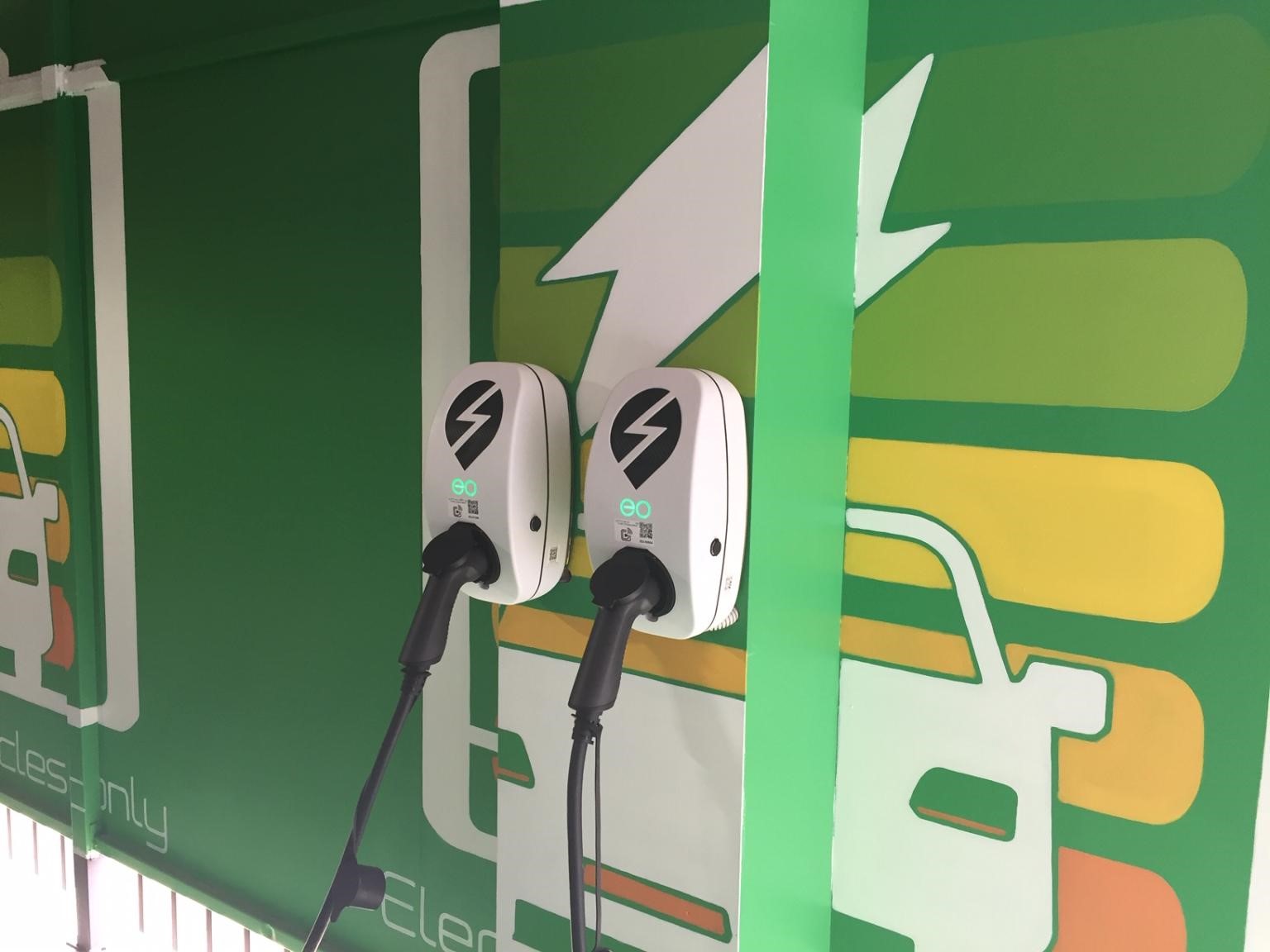 Charging solution
As the Logan City Council Fleet now has the smart Hyundai Kona, they needed a charger that is just as intelligent. The team at DC Electrical believed that the EO Genius system was the best fit for this solution. The installation was two 22kW EO Genius universal chargers connected to an EO Hub. The hub then connects to the internet, allowing Logan City council to monitor: every charging session, the overall cost of the charging station and access to three different styles of load management. These styles are active, static and scheduled load management. The Genius charging stations themselves are three-phase 22kW chargers. Meaning that they charge at an average of 120km/hour depending on the cars available capacity. This gives Logan city council the infrastructure to support the EV cars of the future.
The EO Genius' customisation allows for any fleet, commercial or residential client to have the options available to meet their charging goals.