Who is Keba?
Hailing from Linz, Austria, Electromobility has been firmly established in the range of services by Keba since 2009. As an automation expert, we are using our expertise for this relativey new business area in order to develop innovative approaches and bring them to market. Keba is now among the top 3 manufacturers of intelligent charging infrastructure in the world with more than 40,000 charging stations sold.
We know how important it is that your electric vehicle is charged as quickly as possible. The KEBA P30 wallbox car charger has been successfully tested with all available electric vehicles and loads quickly, easily and reliably. Whether its the BMW i3, Nissan Leaf, Renault ZOE or Tesla Model S – your electric vehicle is charged in the shortest amount of time possible and always achieves the maximum range.
Whats special about the Kecontact P20/30 series?
This charger comes in both Type 1 & Type 2 tethered 4/6m cable or with a Type 2 socket outlet to best fit your needs.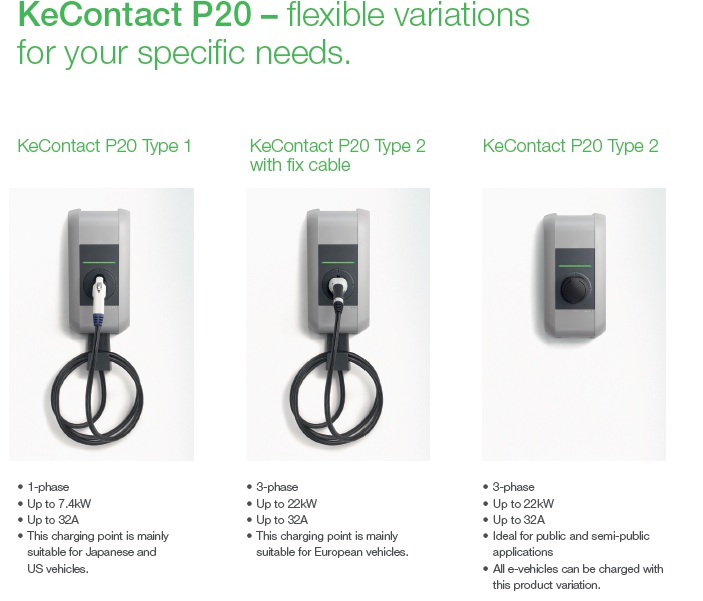 Quality
All KEBA charging stations meet our high-quality demands. We manufacture exclusively at our production facility in Linz, Austria and continuously integrate numerous features for more safety and availability in our products.
Safety
The integrated multi rating device (current, voltage and energy) increases not only the availability of the charging station but also its safety. The separated connection area ensures additional safety when commissioning and during running operation.
Simplicity
With our "easy to use" claim, we always orientate ourselves to the requirements of all users. KeContact P20/30 therefore impresses with easy one-person installation, guided commissioning for supporting the initial system check and zero-touch operation. It is as simple as that.
User authorization 
The Optional to equip your KEBA EV Charger with features for identification and authorization via RFID and key switches and provides the ideal prerequisites to allow only authorized persons to start the charging process.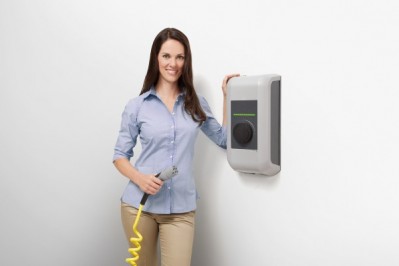 All of the Keba KeConnect P20/30 range are available on the EVSE Australia online store or call the team for advice and tailored solutions for your home, office or infrastructure project.