IKEA Australia recently launched their first electric vehicle charging stations installed for complimentary use by their customers and staff at the IKEA Canberra store, located at 1030 Majura Rd, Pialligo. Globally IKEA group was one of the first corporates to show leadership initiative to accelerate the roll-out of electric transport, will transition to electric vehicles (EVs) for last mile home deliveries in Amsterdam, Los Angeles, New York, Paris and Shanghai by 2020. Closer to home, IKEA Australia  committed to use only electric vehicles for all of its operations and services by 2025, with the roll out starting immediately. In partnership with transport service providers, such as SEA Electric, the roll out will see electric vehicles (EV) used for home deliveries and assembly services with a vision to create a better everyday life for many people.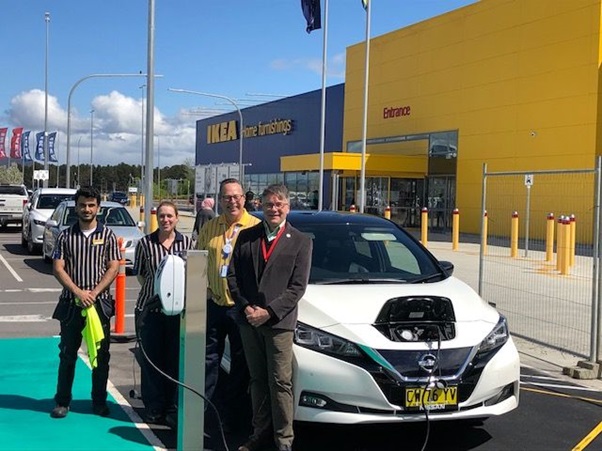 Building off this commitment came the recent investment in EV Charging for customers and staff, with the Canberra site becoming the first store in Australia to offer this service. IKEA Australia have installed four 22kW three phase EO Charging stations from EVSE Australia, which can offer charging times of up to 120km per hour of charge. These charging stations are manufactured in the UK and known for their reliability and easy future expansion capabilities. Drivers will be required to bring their own EV charging cable, which opens up the charging stations to absolutely any electric vehicle on the road in Australia.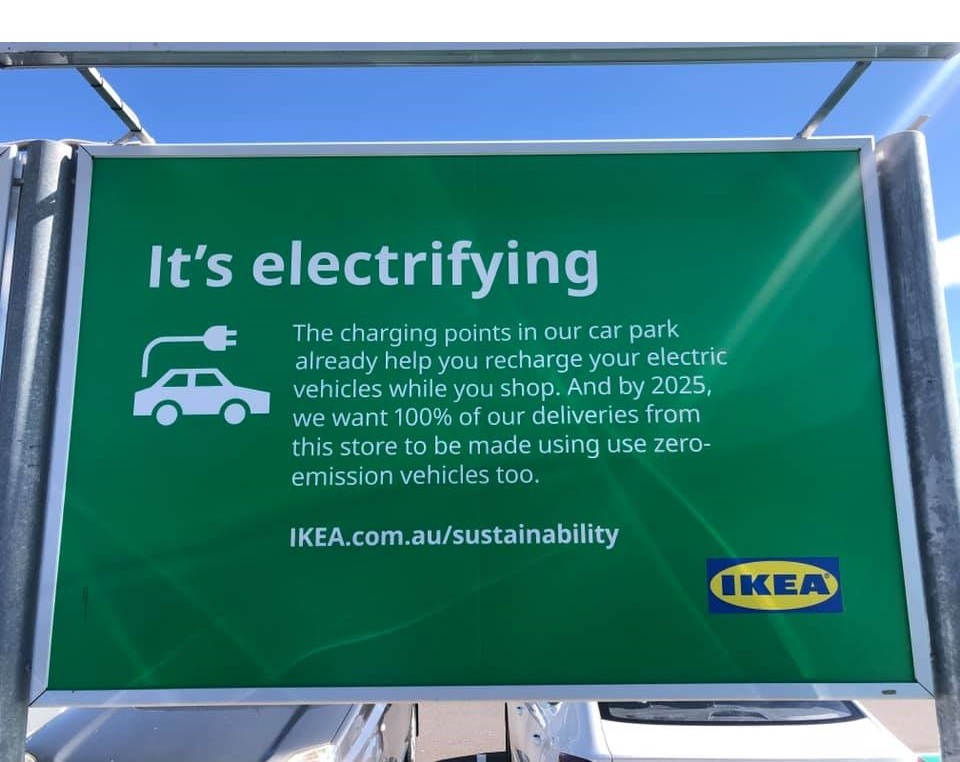 These electric vehicle charging stations are the first of a plan to roll out charging stations at Ikea furniture and homeware stores in Queensland, NSW and Victoria next year, as it seeks to reduce its impact and become a more sustainable company under its "People & Planet Positive" plan.
The EV chargers are located at the front of the store, and clearly marked by fluoro green paint and signage. Data suggests that the average IKEA customer spends on average and hour and a half in an IKEA store, which will allow for a generous top of any electric vehicle. International data has shown EV drivers tend to visit more frequently and stay longer than an average customer, leading to increased revenue generation from these customers.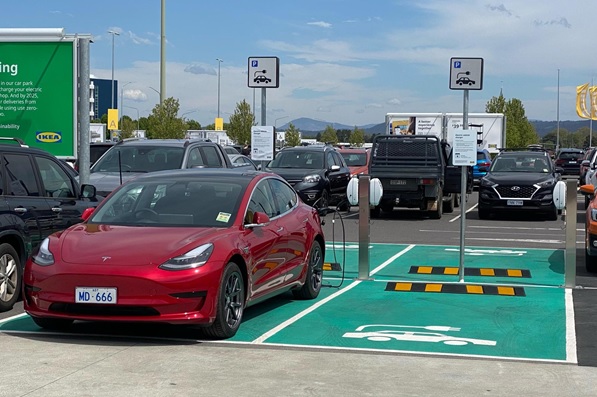 Canberra was the logical first step given the high uptake of electric vehicles in the territory as well as the on-going support of the ACT government to drive the uptake of EV's as they strive towards their own net carbon emissions targets. Whilst IKEA Australia has already committed to Solar power on their stores, Electric vehicle charging stations represent a highly visible way to further promote their green credentials and environmental social responsibility to the community.
IKEA is part of the EV100 global effort to electrify and promote clean energy transportations. As a global leader in the electric vehicle space it's refreshing to see their investment and commitment to a cleaner future being part of their Australian store experience. For more information on EVSE Australia's comprehensive range of Electric Vehicle charging stations please get in touch with the team on 1300 406 210 or sales@evse.com.au