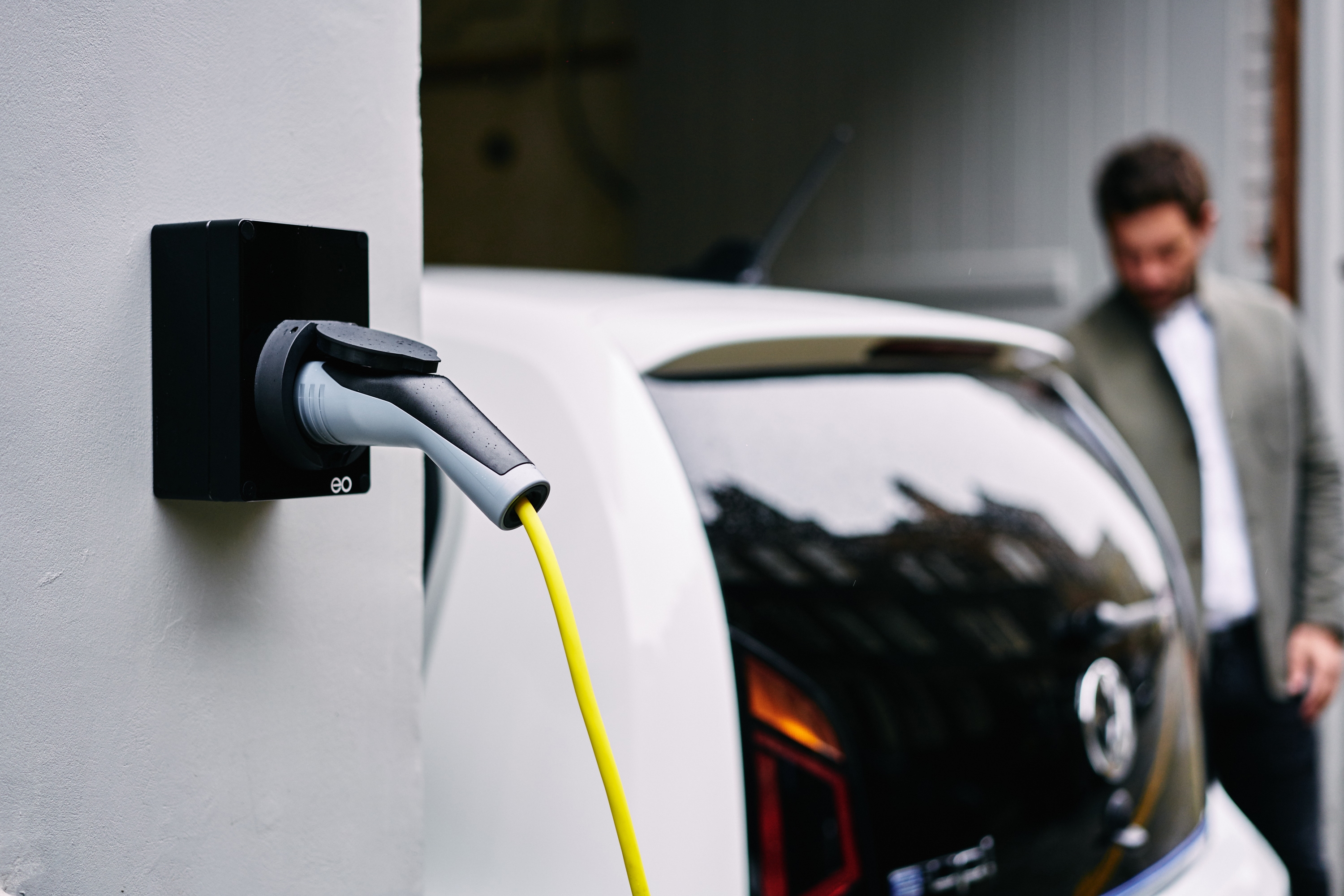 Top Tips to help you choose the right EV Charging Station for your Home
For those new to electric vehicles it can be confusuing to understand what your options are for EV charging at home. In this blog post we break down how vehicles charge, what your charging options are, and how to best get the right EV charging solution installed in your home. Our aim at EVSE is to help EV drivers to Charge Faster and Driver further.
Your Electric Vehicle Home Charging Rate
Not all electric cars are built the exact same way. The rate at which your battery can charge is based both on the vehicles onboard charger, which converts AC to DC current, as well as on the rate of the external charging station
The Charging Speed/ Charging Rate of your electric vehicle indicates the maximum amount of Power that can be transferred from the Charger to the vehicle's battery during the Charging Process.
On the current EV market, regular charging rates are 3.6 kW, 7.2 kW, 11kW, 16.5kW or 22kW.
For example,
–     A Mitsubishi Outlander Plug in Hybrid Electric Vehicle (PHEV) only takes 3.6 kW as its maximum charging rate. It means that even this car is plugged in a 7.2 kW or 22kW charger, it can still get charged at 3.6 kW. Therefore, a faster AC charger will not help boost your charging time.
–     In another case, a Hyundai IONIQ electric vehicle offers a charging rate of 7.2kW. If the car is plugged into a 3.6kW charger, it will take 7.45 hours to charge the car's battery from empty to full. However, if the car is plugged into a 7.2kW charger, it only takes 4-hours to fully charge the car's battery. Because of the Hyundai IONIQ electric vehicles onboard charging rate of 7.2kW, plugging the car into a 22kW charger would still result in 4-hours of charging time.
If you are not sure what your vehicle's charging rate is, or you'd simply like to learn more about your options you can always check this figure by visiting the EVSE Car guide: https://evse.com.au/car-guide/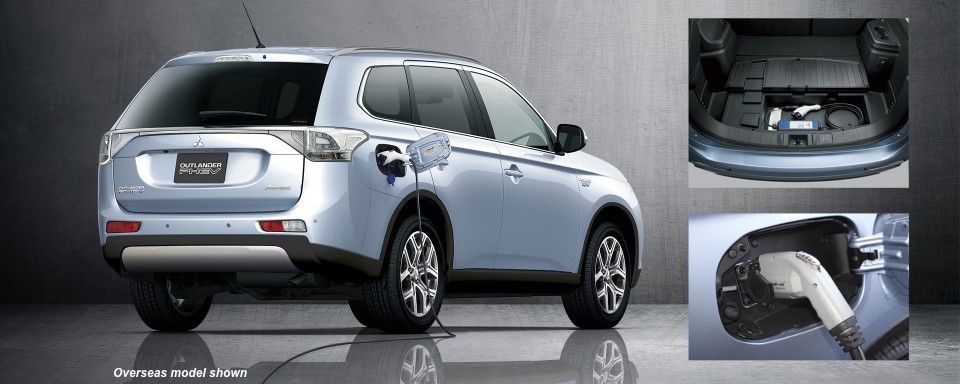 Mitsubishi Outlander PHEV Home Charger
Your Home EV Charging Options
There are multiple EV chargers on the market. However, there are 2 main charger's streams:
1. Portable Home EV Chargers (Level 1)
These chargers are very simple. All you need to do is plug in the charger to your standard household socket outlet and then, your charger is ready. At EVSE we do recommend that you have your electrician inspect the circuit you plan to run the Portable EV Charger on, and ensure that it is dedicated to EV charging to avoid overload.
10A, 2.2kW portable EV chargers
All you need to do is plug these EV chargers into the household socket outlet to start charging your vehicle. These chargers come with tethered charging cable and charging Plug, simply choose either a Type 1 or Type 2 to suit your electric vehicle.
15A. 3.6kW portable EV chargers
Besides the standard 10A models, some portable EV chargers can deliver up to 15A, 3.6kW power to charge your electric vehicle. For these models, you need an electrician or specialist to come and upgrade your socket outlet, from a 10A unit to a 15A unit.
These are the top Portable EV chargers on the market. These chargers utilise 3 phase power to charge your electric vehicles. Therefore, these chargers can shorten your charging time significantly.,
To use these chargers, you must have a 3-Phase power supply and also, a 3phase socket outlet must be installed by an electrician at your charging point.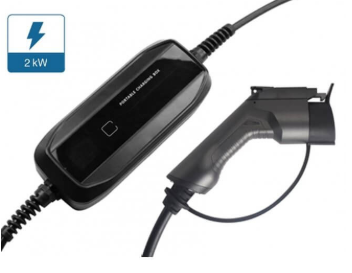 Type 1 Portable EV Charging Station
2. Dedicated Home EV Chargers (Level 2)
Level 2 chargers are those dedicated charging units that will be installed permanently to the AC supply network (mains) with a dedicated electrical protecting circuit/device. These chargers require a specialist/ electrician to install.
These units can be wall-mounted or post-mounted. Therefore, your charging stations will look neat and modern in the parking space.
Being protected by a dedicated circuit/ device such as RCD/MCB or RCBO, these charging stations operate with much higher safety's level comparing to Mode 2- Portable chargers.
There are 4 typical power's configurations that you can choose for your vehicles:
–        16 A, 3.6kW, 1-PH 240V
–        32 A, 7.2kW, 1-PH-240V
–       16A, 11k kW,3-PH-415V
–       32A, 22kW, 3-PH-415V
For a Level 2 Home Electric vehicle charging station, you also have the option to choose a Standard Unit or an Intelligent Units, which has more advanced functionality and can be monitored and controlled via the latest Software.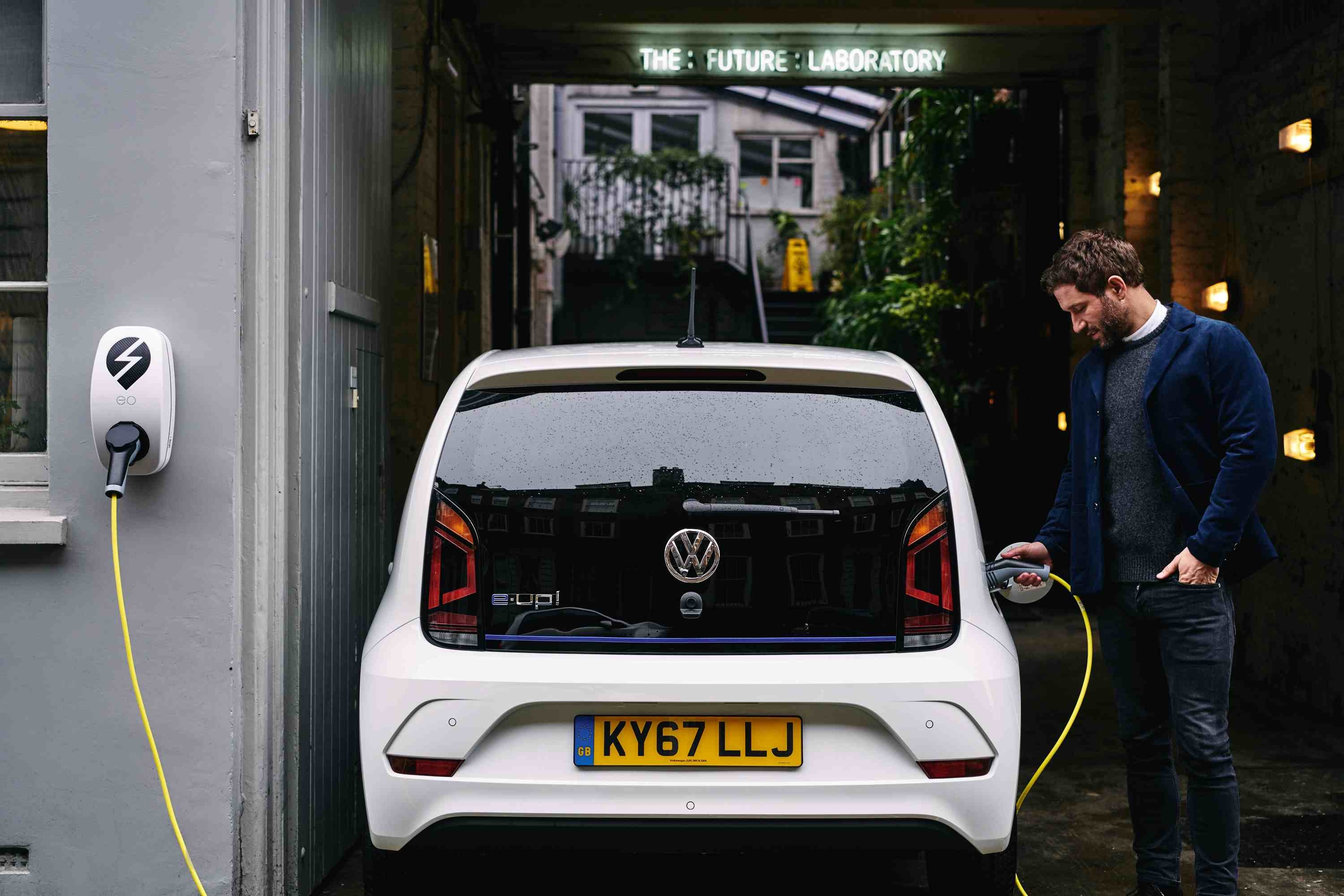 Electric Vehicle Home Charging Station Installation
For your safety, all installations of EV charging stations must be performed by a qualified Electrician to ensure the EV charger is installed to the current Australian standards (AS3000).
EVSE has an extensive network of Electricians across Australia who have been trained and certified to ensure they install your EV charging station to the highest standard.
Following are some general works that should be performed by our Electricians:
–        Assess the Site's Power Capacity
–        Assess the Site's existing Load at the property
–        Recommend suitable chargers
–        Install protection circuit for the charger
–        Run cables from AC Power source to the charger
–        Earth the system
–        Test the final charging station.
For more information get in touch with the expert team at EVSE Australia, who have the most experience in the market at delivering safe, cost effect EV charging stations for homes across Australia. Learn more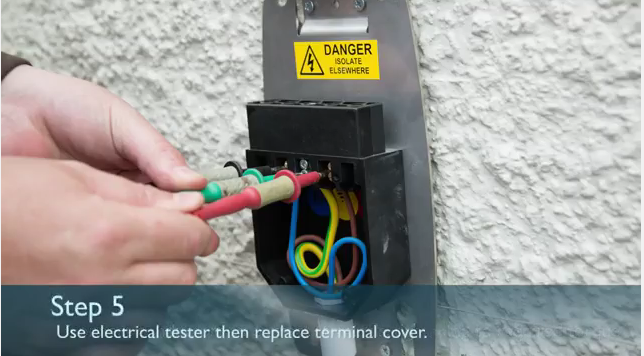 Home EV Charging Station being installed