One of the main barriers to shift to electric vehicle is price, MG Australia has truly and well delivered the promise of 'making more electric vehicles more affordable for more Australians'. The drive away price of the 2021 MG ZS EV starts from $43, 990, which represents a $3,000 saving on the initial announced price of pre-order special. MG shows great determination to keep the price as sharp as possible.
MG has confirmed the following specs for the MG ZS EV:
A 44.5 kWh, liquid-cooled, lithium-ion battery pack for a range of up to 263km based on WLTP
Competitive 105kW/353Nm powertrain
0 to 100 km/h in 8.2 seconds
7 kW onboard EV charging capability and 50 kW DC fast-charging capability
Front grille mounted charging point to allow for easy access from both side of the car
Considering the pricing and specs offered, we can expect MG ZS EV will be competent in the medium SUV sectors, with the main competitors being Hyundai Ioniq, Mini Electric, and Nissan Leaf.
For the exterior, it is exactly an MG ZS that you can see in the cities. The only thing you may note is the MG 'Exclusive' Grille with Chrome surround and Satin Silver inlay highlight.  For the interior, the standard features list includes but not limited to an 8.0-inch Multi-function infotainment screen, with integrated Apple CarPlay and Android Auto, a 6 Way Electric Adjustable seat for driver and Panoramic glass sunroof with sunshade and anti-trap.
It is worth to note that MG has added a safety package called MG Pilot package to MG ZS EV, which you cannot find on the petrol ZS range. The package provides additional safety features, including adaptive cruise control, forward collision warning, emergency braking, speed assist and lane departure warning. These practical safety features allow you to have an even safer journey with MG.
While the 2021 MG ZS EV is not a race car, it is sharp enough off the mark or roll on, allowing you to get up speed faster than you will ever need to. You can easily switch between Eco, Normal, and Sport driving modes to satisfy your own driving needs.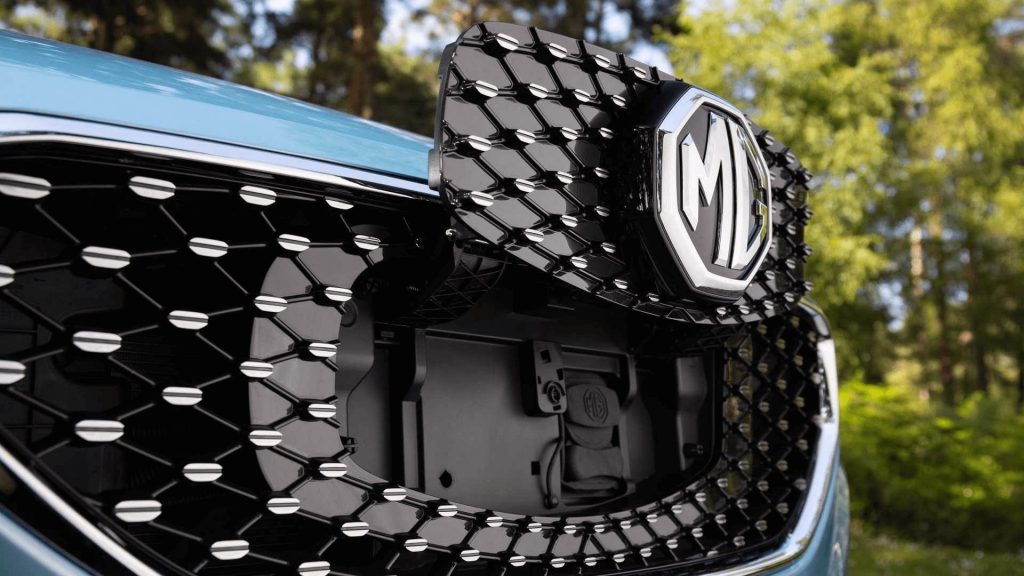 MG Australia claims that the 2021 MG ZS EV will charge fully in 7 hours using a 7kW home charging station. For daily trips, MG ZS EV owners will be using a dedicated MG home charging station, which can charge at 40km of range per hour of charging. After the overnight charging session, you will get a fully-charged car every day when you wake up in the morning. For travelling around Australia, the MG ZS EV can utilize 50kW Rapid DC Charging station to recharge the battery to 80% capacity in just 45 minutes.
MG ZS EV owners will be provided with a 10amp portable charger to allow for a slow charging option at 10km of range per hour of charging. Alternatively, a Type 2 single-phase charging cable is considered to be a better option. Using this cable, owners can recharge MG ZS EV utilizing the fast-growing number of public universal charging stations, where drivers are required to BYO EV cable.
Consider the fierce competition of mid-size electric SUV, will 2021 MG ZS EV be able to stand out of the crowd? Let's wait and see what happens.
For all, your MG home charging station, MG cables, and accessories visit our MG Product Page, or contact our friendly sales team on 1300 406 210.