BMW announces 2021 iX pre-orders open now. Time for all BMW owners to get a charging station installed in preparation.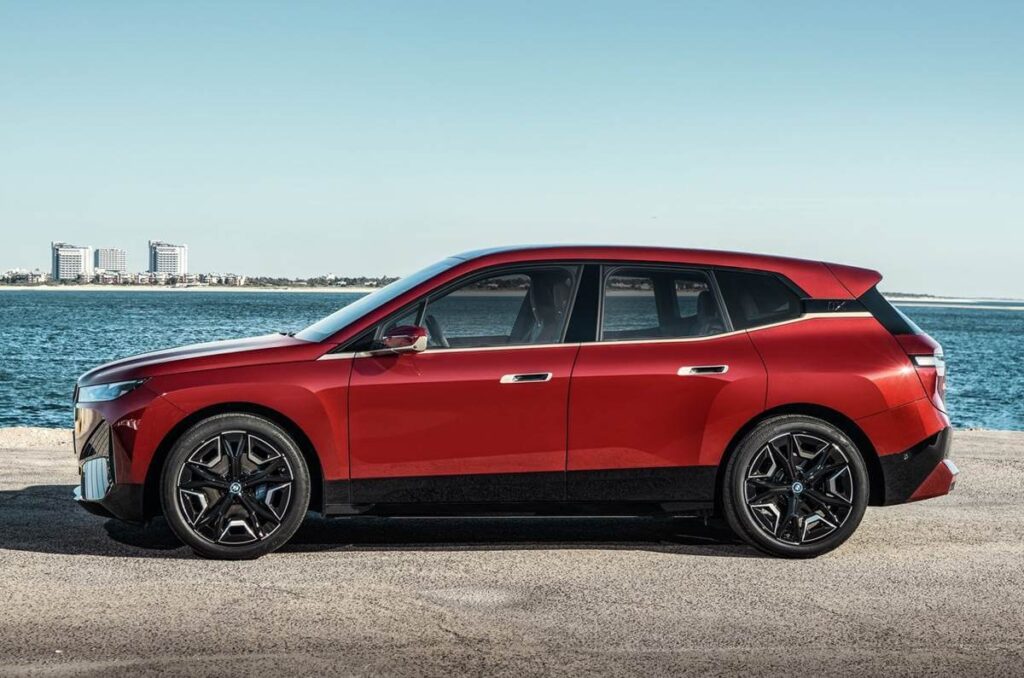 The BMW iX has joined BMW's full-electric vehicle family after the i3 and iX3. The BMW iX will be launched in Australia at the fourth quarter of 2021. Online reservations are open now by depositing $500 via the BMW shop. The final pricing of the BMW iX remains unknown. It is highly likely to sit in the price range from $145,000 to $160,500, considering the price of iX's main competitors, Audi E-Tron 55 Quattro and Tesla Model X Long Range.
BMW has confirmed the following specs for the BMW iX:
A 100 kWh, liquid-cooled, lithium-ion battery pack for a range of over 600km based on WLTP
Dual electric motors that can provide up to 370kW
0 to 100 km/h below 5.0 seconds
11 kW onboard charger and 200 kW DC fast-charging capability
The BMW iX brings a new design language that is dynamic and concise, intelligent, but not complex, making the modern exterior even more impactful. The BMW iX symbolizes a recognizable and brand-new driving pleasure.
Looking from outside, the iX has the same size of the latest X5. Stepping into the iX, it offers enormous space for passenger and luggage that is even comparable to the X7, thanks to the application of carbon-fibre-reinforced-plastic (CFRP) structure. The high-quality premium ambience together with cutting-edge technology guarantees comfort and space for all the passengers.
For the interior, the iX utilizes a lot of inspiration from the concept iNext. The steering wheel is hexagonal and thus feels very sporty. BMW equips a 12.3-inch screen for driver and a 14.9-inch curved screen for infotainment.  BMW employs the new generation of operating system, the iDrive version 8.0. We will have more information about this system in the coming months.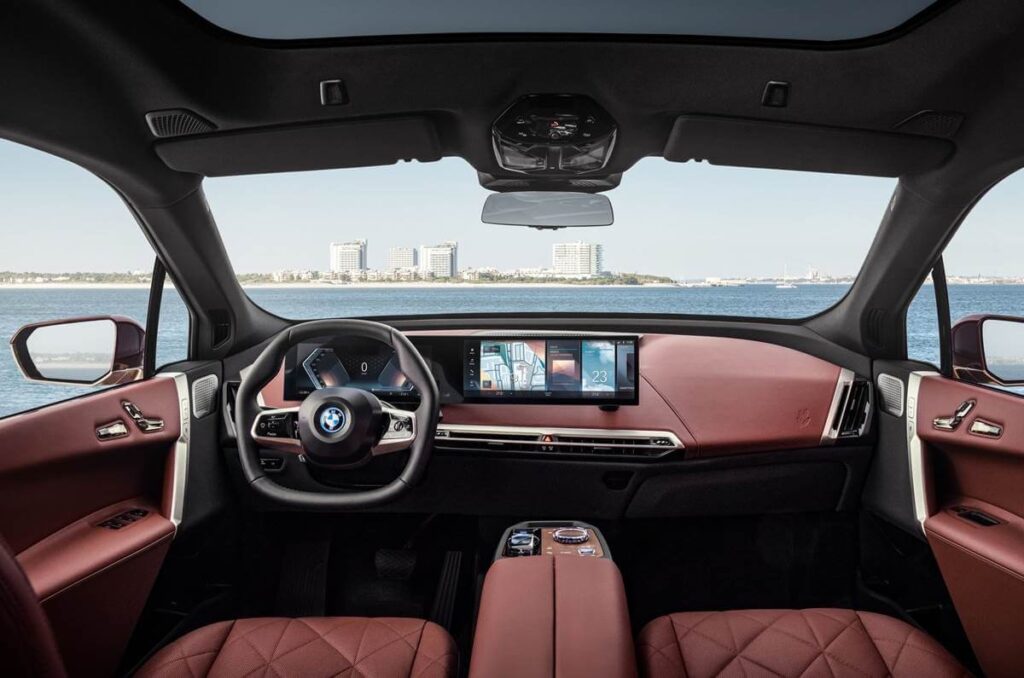 BMW iX owners will be using a dedicated BMW iX charger installed at home for daily charging. The charger can deliver maximum of 120km/hour, but the BMW iX is only capable to charge at 60km/hour. The charger can fully charge the iX in about 9 hours and hence this charger is considered to be an overnight charging solution. You will get a fully-charged iX every morning.
Planning for road trips? You can use the fast-expanding DC charging network. The iX is capable to use up to 200kW Rapid DC charger. This will allow iX to charge from 10% to 80% in under 40 minutes, or a more direct way, 120km of driving range in just 10 minutes. For AC public charging stations, you can have a BMW public charging bundle. The bundle includes a BMW charging station cable that you will need for the BYO charging stations. It also includes an adapter that allows you to charge at Type 1 charging station. Considering the large battery size of 100kWh, 10 A BMW portable charger is only recommended when this is the last option you can have to charge your iX.
EVSE will continually pay close attention to the BMW iX. For all your electric vehicle charging station options, charging cables and accessories, visit our BMW main page or contact our friendly sales team on 1300 406 210.