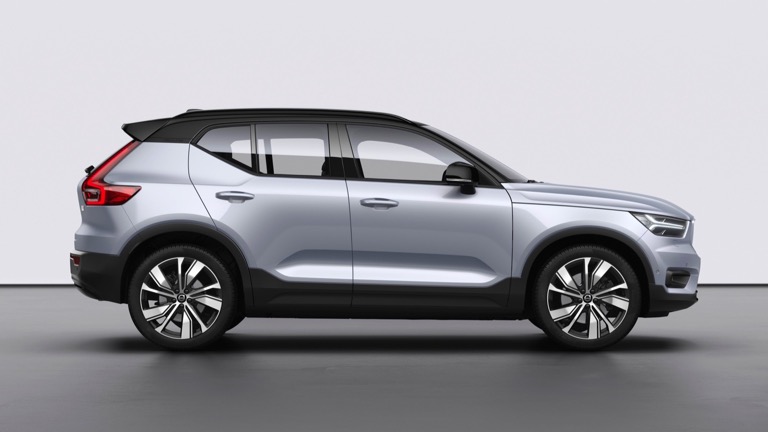 Volvo Australia are due to release the highly anticipated Volvo XC40 Recharge all electric version, hot on the heels of the petrol version of the successful XC40. Volvo has made a global commitment over the next five years, to launch a fully electric car every year, with a plan to make full EV's account for half of their total sale – as many as 500,000 vehicles per year, by 2025, with the rest being plug in hybrid electric vehicles (PHEV). Whilst originally due in 2020, Volvo Australia have recently confirmed a 2021 delivery date.
Globally, the compact SUV market is big and still growing, and the regular XC40, distinctively designed, well packaged, and well equipped, is an appealing player in the segment.
Volvo has confirmed the following specs for the Vovlo XC40 Recharge:
A 78 kWh battery pack for a range of "over 250 miles (400 km)" based on WLTP
Dual Motor 300 kW powertrain (a 150 kW electric motor on each axle)
11 kW onboard charger and 150 kW DC fast-charging capability
0 to 60 mp in 4.7 seconds
Top speed of 112 mph (180 km/h)
The figures of the Volvo XC40 recharge might sound familiar, given they are the same as the Polestar 2 as they are built on exactly the same architecture – same battery, same motors, same specs.
The Recharge is basically the Polestar 2 drive-train with the Volvo body on top. Volvo have taken a leaf out of Tesla's books and include Over The Air (OTA) updates which in our view is essential in this new era of EVs and the ever increasing range of features and functions. They've also included a Frunk (front trunk) for additional luggage storage. The Recharge also comes with a new Google Android based infotainment system and also includes an Advanced Driver Assistance System (ADAS).
This all electric Volvo XC40 mostly looks like a regular XC40, too. From the outside, only model-specific badging and the lack of both a conventional radiator grille and any exhaust tailpipes serve to distinguish it from its fossil-fueled brethren. The passenger compartment is similarly unchanged beyond the replacement of the tachometer in the digital instrument cluster with a power-flow meter. As with other XC40s, cabin space is good by the standards of the compact SUV segment.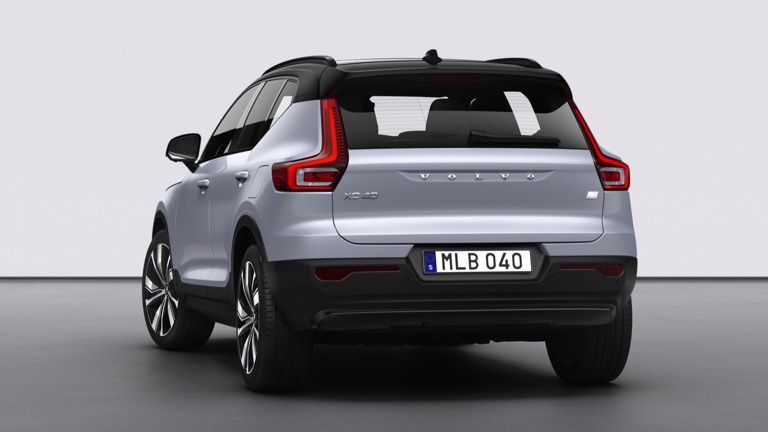 Volvo XC40 owners will be using a dedicated Volvo home charging station to top of their daily trips, with the car able to charge at 60km/hour, which should cover the average Australian driver's daily commute, in under 2 hours. For those looking to take longer road trips, the Volvo XC40 Recharge can utilise 150kW Rapid DC Charging to recharge to 80% capacity in 33 minutes.
Volvo XC40 Recharger drivers would also be well served to keep a 10amp Portable Volvo Charger with them at all times, so they always have a slow charging option as well as a Type 2 Three Phase Volvo EV Cable, to make use of the fast growing number of public Volvo AC Charging stations where drivers are required to BYO EV cable.
If the European price is anything to go by, then the Volvo XC40 Recharge is likely to be available from just under $100,000 Australian Dollars. Considering the introduction of the Tesla Model Y which has a similar body size, but a larger electric range, could the Volvo XC40 be left on its own? The question is will the Volvo XC40 Recharge fill the mid sized SUV void, or will it be a flop?
For all, your Volvo Electric Vehicle Charging Stations, Volvo cables, and accessories visit our Volvo product page or get in touch with our friendly sales team on 1300 406 210.
Video