Last week Renault revealed a new plan to turn the brand around and bring it into the modern age of car manufacturing. Dubbed 'renaulution', it's focused around a dynamic movement further into the EV sphere across multiple lines.
Most notably, the debut of the beautiful new Renault 5 Prototype.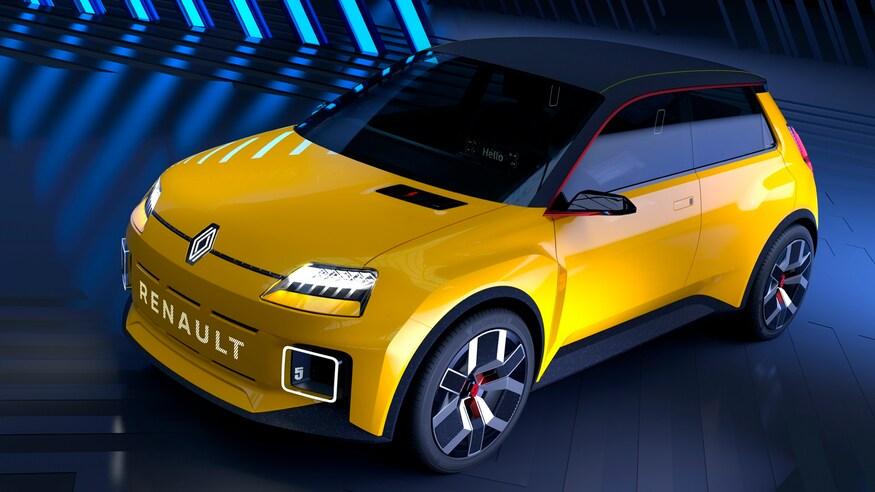 Paying homage to Renault's classic R5, the new model adds notable modern changes to excite fans and EV enthusiasts worldwide.
Renault's design director said, "The design of the Renault 5 Prototype is based on the R5, a cult model of our heritage"
We'll expect bulked up safety and efficiency in the final model (we doubt the classic would be too viable nowadays commercially!).
As we've seen from Renault before, there's a charging hatch hidden in the bonnet to super charge the vehicle using Renault Zoe EV charger. An easy point of difference from the classic counterpart. On top of that, it lights up! Even if you're not willing to admit it yourself, we all love that aspect.
Given the excitement around this new addition, we are beginning to ask what this might mean for the Renault Zoe.
Of course, Renault's hugely successful flagship EV has been the benchmark in Europe across range, versatility and efficiency in it's category since launching in 2019. Continued success was seen through 2020, with over 100,000 units being sold in Europe.
It's tough to know exactly how the new R5 EV might eat into the Zoe's sales.
Laurens van den Acker (Executive VP of Groupe Renault) addressed this, saying "Is it the end of the Zoe? The answer is no, because the Zoe is the best-selling EV in Europe. So, it would be silly to stop vehicles that are best-selling in their segment."
We can't help but agree with that. Zoe adoption has been fantastic not just in Europe, but worldwide. Even in Australia's developing EV market, you'll see a Zoe every now and then driving around major cities and Renault EV charging stations to super charge them.
So where does that leave Renault?
We think they're positioned nicely to make a real dent into the EV market, especially in Europe. Suppose they can maintain their pole position with the Renault Zoe while diversifying their product line with the R5 EV. In that case, they'll be a tough competitor for years to come and probably throughout the automotive industry's transition into becoming fully electric. They'll face a bunch of competition from Nissan, BMW, Hyundai, and Kia. They've all got big plans themselves for their electric futures. On top of that, the new MG players are making big waves already and can't be counted. They're sure to remain aggressive and move into the small EV segment soon enough if they keep it up.
When will we see the new Renault 5 EV?
That's hard to say exactly. Right now, it's only been released as a prototype, so design, production, and supply chains are likely to have a significant impact on when it hits the road. Publications like carmagazine and autocar slate the R5 EV for anywhere from a 2023 to a 2025 release, so you've still got a good amount of time to develop your thoughts and feelings on it. If you can't wait that long, we're sure the Renault Zoe will be able to keep you going until then.
You can find out all about Renaulution and Renault's future here.
Of course, regardless of how Renault plans to move ahead, EVSE is equipped to supply the widest range of charging stations with options to suit any charging needs.
See our range of Renault charging solutions here.
Alternatively, see how we can charge other car brands here.