Western Australian Electric Car drivers can use a universal EV charger beachside at Scarborough Beach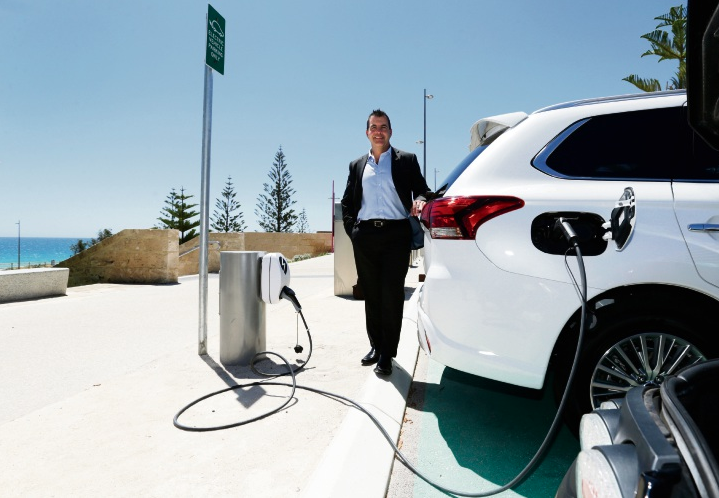 Earlier this week EVSE installed and commissioned the first beachside electric car charging station in Scarborough beach. The EO Universal three phase 22kW electric car charging station will allow any electric car on the road to charge at up to 120km of range per hour, which will allow local residents and visitors to the area to fill their batteries whilst exploring one of Perth's best beaches.
The initiative driven by the City of Stirling is designed to promote and encourage the uptake of Electric Cars in the area, with the council taking the lead by purchasing an electric hybrid Mitsubishi Outlander to add to it's own fleet.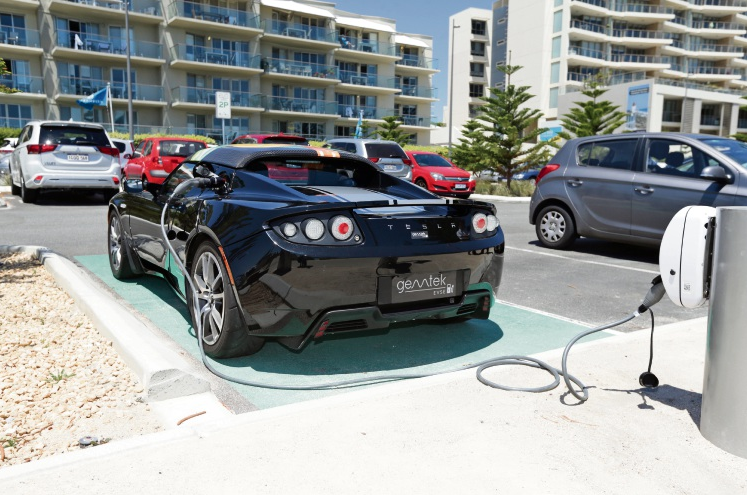 Stirling Mayor Mark Irwin said "Sustainable development is a priority for the City and when the opportunity arose to include sustainable technologies such as Electric Car Charging stations as part of the Scarborough redevelopment, we jumped at it." The Scarborough beach electric car charging station is located in the car park south of the Scarborough beach pool and can be located on the Plugshare and EO app which can give users further information on the EV charger and its availability for use. Both apps are free to download from the Apple App and Google Play stores. The electric car charger is currently free for use for at least the first 12 months, so electric car owners from across Western Australia are encouraged to charge up at arguably one of the most scenic charging locations in Australia.