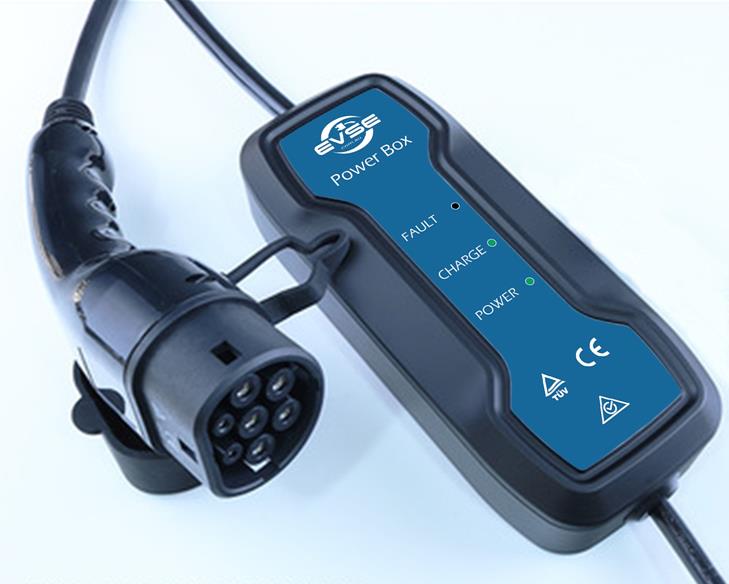 Can I get by with a Portable EV Charger or do I need an EV Charging Station?
Occasional Use Charger, Trickle Charger, Emergency Charger, or Portable EV charger, these names all refer to the same thing, a small portable charging cable for your electric vehicle, which can be plugged into any domestic 10amp/240 volt household PowerPoint.
Given its low charging ability, a portable EV charger is classed as Level 1 Electric Vehicle Supply Equipment (EVSE) – a generic term for any type EV charging equipment.
As the name suggests this charger is a portable solution to make sure you are never caught short of a charge, it is literally impossible to not be able to plug into a 10amp socket somewhere. The downside of this portability is the charging speed is not particularly fast.
This is often a standard accessory on most electric vehicles such as the BMW i3 and BMW i8 and Nissan Leaf, taking the prized position in the trunk or frunk (front trunk) of most EVs.
The Anatomy of a Portable Electric Car Charger
On one end lives a standard mains power cord, which has a three pin plug which will plug into any household wall socket, On the other is a thicker cable attached to either a J1772 (Type 1) portable car charger or Mennekes (Type 2) portable electric car charging station plug that connects into your EV. In between the two cables is the charging box itself, which contains a comprehensive protection system and short circuit protection designed to allow for safe portable Electric car charging. The overall length of the Portable EV Charger is 5.5m which is enough in most cases to get you a charge almost anywhere.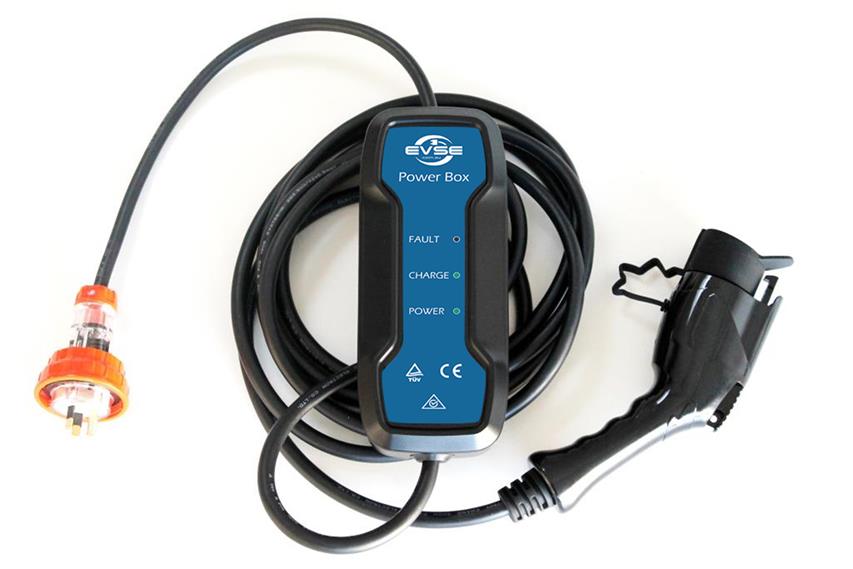 Can you use an extension cable with your Portable EV Charger?
No, this is not recommended given the cord could be damaged, may not be weatherproof and generally may not be able to withstand the close to the maximal draw of the Portable EV charger over several hours without compromising safety.
What are the built-in safety features incorporated into the EVSE Portable EV Charger?
Auto charge recovery
Overcurrent protection
RCD inbuilt
Modified three pin plug to ensure only the portable is charging off the domestic socket to avoid overload
Down-regulated to draw 8AMP/240V to avoid overload.
*Please note these advanced safety features are not found in portable EV chargers on the market.
So which portable EV Charger do I need for my electric vehicle?
Type 1 (J1772) – Audi (Pre 2018), BMW (Pre 2018), Holden Volt, Mercedes Benz (Pre 2018), Mitsubishi Outlander PHEV, Nissan Leaf (2012-2017), Volvo (Pre 2019)
Type 2 (Mennekes) – Audi, BMW, BYD, EQC, Holden, Honda, Hyundai, Jaguar, KIA, Mazda, Mercedes Benz, Mini, Mitsubishi, Nissan, Polestar, Renault, Rivian, TESLA, Toyota, Volkswagen, Volvo
Can you survive with only a Portable EV Charger or do you need a Hardwired EV Charging station for your home?
For some vehicles, it could be possible such as plug-in hybrids (PHEV) with a low EV range, but generally speaking, we would advise most drivers to install a hardwired EV charger such as the EO Mini Universal into their home garage or parking space. Not only is this more convenient, between 3-10 times faster, it is also a far safer option.  If you do persist with a portable charger as your primary EV charger, then we always recommend you have an electrician check the outlet and circuit to ensure its safe operation and follow the manufactures instructions.
The Bottom Line
A portable EVSE is an essential item for all EV drivers to have and keep in their boot of their EV to ensure they are never caught short of a charge.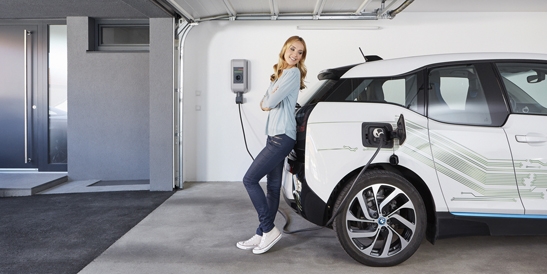 For more advice about Portable EV Chargers or to shop for a portable charger for your electric vehicle contact us or visit our online store for express delivery.