Australia's first Plug In Hyrbid Electric Vehicle (PHEV) SUV arrived on our shores with much fanfare given the enormous success that this model achieved across Europe and Japan.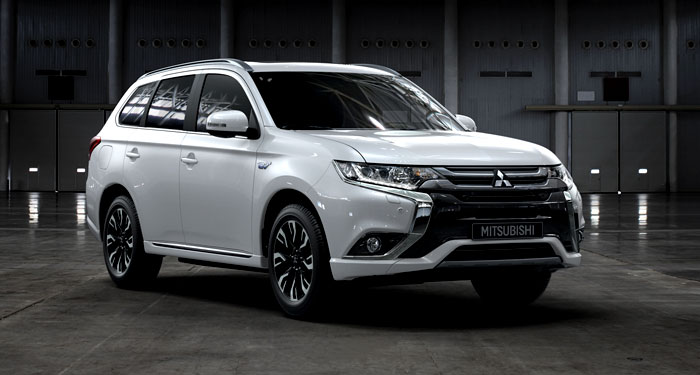 The Mitsubishi outlander PHEV was a great way to introduce EV technology to the market as well as overcoming most peoples unfounded fears of range anxiety. The 12kW lithium ion battery had a stated range of around 52km, which meant that day to day commuting could theoretically be done completely on battery, with longer weekend drives to the country powered by petrol. In essence this is the best of both worlds, and given most studies show that the average commute is around 30km a day, if you can charge while at work and at home of an evening you could potentially not have to fill up for months at a time. A Mitsubishi charger can provide up to 20km per hour of chare which will increase with the release of Mitsubishi's entire EV range through 2020-2030
With the newer 2016 model released overseas, Australian drivers will have to wait until early next year for the more sportier and stylish looking update. Mitsubishi outlander chargers and charging stations accessories are available by clicking through. 
Given Australia's love affair of the SUV (you just have to look at any suburban sports ground on a Saturday morning for proof of this), the Outlander PHEV represents a cost effective and economical way to lug the kids around town from soccer to cricket. In addition to this the Outlander PHEV would make a great fleet vehicle, given the significantly reduced running costs (1.8L/100km with a fully charged battery)
The most cost effective way to charge your Mitsubishi outlander PHEV is by doing so over night during off peak times. You can dial this in using the onboard interface or by utilising the Andriod/Iphone app to remotely set and start charging. This can be done using the standard Outlander charger with a 15a power socket. You will need an upgraded outlet to utilise this charge option, as there is a thicker and longer ground pin, and you can expect to take around 5-6 hours to fully charge the battery.
Alternatively you could install a dedicated EV wallbox charger in your home or office, such as the which would up your charging speed to its maximum capacity and cut charging times in half.  EVE Australia often recommends customers look at future proofing their investment by opting for a higher kW machine, and setting it to single phase so you have the ability to charge other model EV's or change the settings as the battery technology improves.
What Charging plug and cable suitable for Mitsubishi Outlander PHEV?
The Mitsubishi Outlander PHEV comes standard with a Type 1 (J1772) plug, common with vehicles made in Japan and the USA. In order to utilise the growing number of publically available wallbox socket EVSE, we recommend all PHEV drivers carry a Mitsubishi EV cable. These can be purchased in our online store, and will mean that you will never be caught short of a charge.