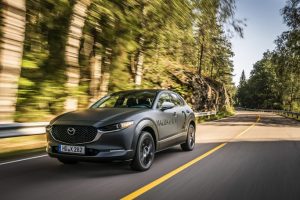 Mazda just unveiled their first attempt at an electric vehicle under the skin of a CX-30. This is essentially a sneak peek of what's to come when the production model launches in 2020 at the Tokyo Motor Show.
Mazda has been very reluctant stepping into the EV game, but with markets like Norway where 55% of the cars sold are EVs and many more countries following, Mazda has to offer some form of electrified vehicles in order to stay in the game. Unlike Tesla, Mazda will not be building it's own Mazda charging network but instead rely on existing networks and powerful level 2 home Mazda charging stations. 
Following on with the bandwagon, Mazda is projected to have all the vehicles to have some form of electrification by 2030.
The first Mazda EV will come equipped with a 33.5kwh battery producing 105kW and 265nm of torque. These numbers will put the Mazda's first EV up against the Nissan Leaf and Hyundai Ioniq EV. Based on its zero-emission rivals, the Mazda should have no trouble lasting up to 250km of range. Mazda Charging stations installation is available from EVSE Australia. 
| | | | |
| --- | --- | --- | --- |
| | Nissan Leaf | Hyundai Ioniq | Mazda's EV |
| Battery size | 40kW | 28kW | 33.5kWh |
| Power output | 110kW | 88kW | 105kW |
| Torque | 320nm | 295nm | 265nm |
| Range | 270km | 230km | — |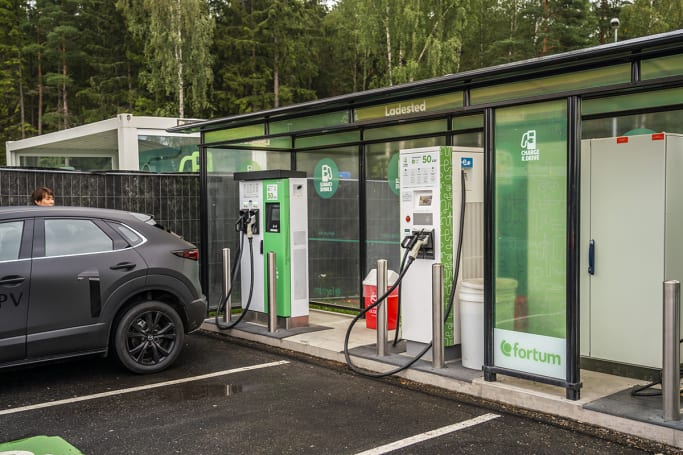 The electric drivetrain will most likely be coupled with a small hatch or compact SUV platform, responding to global market tastes for these urban crossovers. Regardless of the platform, we can be certain that the design will be more EV relevant being more aerodynamic yet incorporating Mazda's signature Kodo design. A Mazda charger provide 40km of range per hour of charge
Mazda seems to be taking a different approach with the driving dynamic compared to other EVs on the market. Mazda wanted to make an all-new EV that drives, feel and even sound like an ICBE This might just be the car for you if you want a smooth transition from ICE to fully electric propulsion. 
For now you can find out more about the Nissan Leaf and Hyundai Ioniq, Please Visit evse.com.au