Earlier this month EVSE Australia made history by installing 12 Single Phase AC Charging stations across six of North Queensland's most popular tourist locations to create Australia's first Electric Vehicle Tourist drive.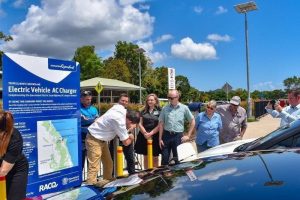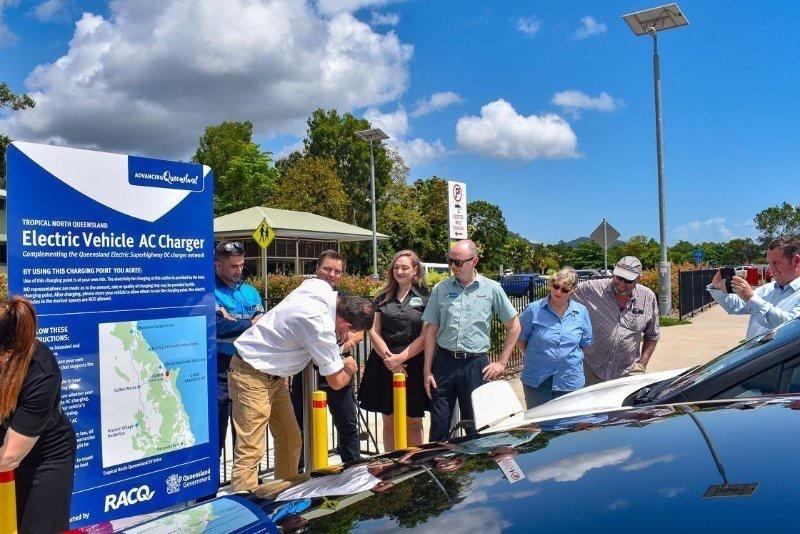 The 500-km tropical North Queensland Electric Vehicle drive will feature twelve electric vehicle charging stations at:
Paronella Park
Herberton Historic Village
Coffee Works Mareeba
Skyrail Rainforest Cableway
Hartley's Crocodile Adventures
Mossman Gorge Visitor Centre
"These new charging stations will make Queensland more accessible and attractive to visitors driving electric vehicles, and with that increased tourist activity comes with it more jobs," State Development Cameron Dick.
Local Cairns company Intrust Energy solutions worked with the EVSE Australia Engineering team to design and install the EV charging systems to ensure safety and futureproofing. This means that the system can be easily scaled in future years if the initiative is successful and demand increases. Importantly, the charging network will encourage more tourists to visit these particular attractions and spend more time, helping to boost the local economy and stimulate employment in the region.
Electric vehicle charging infrastructure such as this is an important step in helping Queenslanders transition to electric vehicle ownership. Destination EV charging allows people to stop, enjoy the local attractions, have a meal and spend some time in and around town before heading off to their next location and forms an important part of the overall EV charging infrastructure not only in Queensland but right across Australia. The North Queensland Electric vehicle drive builds on the existing Queensland Electric Superhighway which has a mixture of Rapid and AC car charging stations to allow for long-distance road trips right up and down the Queensland coast.
This EV charging addition fits into the current Queensland state government's future-focused infrastructure plan and renewables and emissions targets set for 2030 and 2050.
"And with free vehicle recharges planned for the next 12 months, there's no better time than now for people to act on their curiosity and take an electric vehicle for a spin."
Member for Cook Cynthia Lui said Far North Queensland is the ideal place for Australia's first EV tourism driving network.
"This is yet another fantastic reason for visitors to come to Tropical North Queensland and spend more time seeing our iconic attractions," she said.
For more information on the Electric Vehicle Tourist Drive released by the Queensland Government click this link https://statements.qld.gov.au/Statement/2019/11/1/australias-first-electric-vehicle-tourism-drive-opens-in-queensland
For more information on EV Charging Solutions in Queensland and Across Australia get in touch with the EV Charging Experts at EVSE Australia