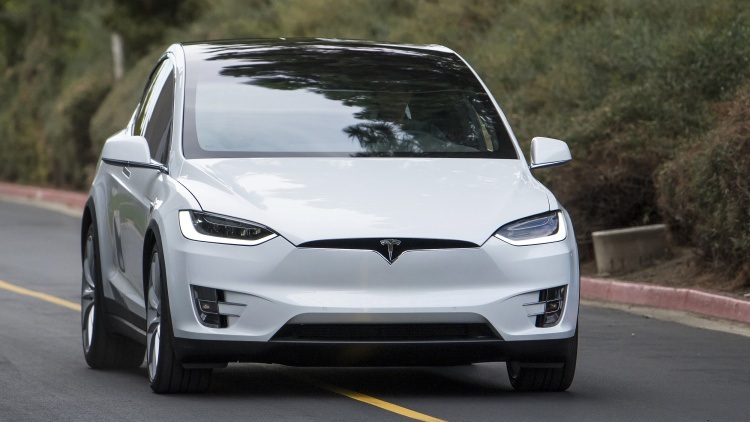 What is the current state of Electric Vehicles uptake and EVSE infrastructure in Australia?
Despite global electric vehicle sales growing rapidly year on year, Australian electric vehicle sales are languishing behind due in part to a limited number of lower priced models, a lack of government support and limited public EV charging infrastructure. In 2016 Australian's purchased 701 Plug-in Hybrid vehicles (PHEV) such as the Mitsubishi Outlander, BMW X5e and the Volvo XC90 and 668 fully electric vehicles such as the BMW i3, Tesla Model S and Tesla Model X. Tesla is also supporting their rollout with a network of Tesla Charging Stations 
What's the projected Electric vehicle uptake?
A range of studies has been conducted which look at the uptake of electric vehicles in Australia with estimates ranging from 15-45% of the entire light vehicle fleet by 2035. Globally, Bloomberg New Energy Finance has predicted that 25% of the world's entire global light vehicle fleet will be electric by 2040. Many Australian government fleets have installed Hyundai Charging Stations to support the Hyundai Ioniq and Kona 
What new Models are coming to Australia?
2018/19 will be the tipping point for Electric vehicles in Australia with the introduction of Mass Market EV's which combine an affordable price take with a realistic real-world range. We believe the Tesla Model 3, Second generation Nissan Leaf, Hyundai Ioniq and Renault Kangoo are four fully electric vehicles that will push the market forward as EV ownership becomes more attainable to the general public.
Given Australia no longer produces car's locally, we have no choice but to embrace the shift to electric vehicles which is occurring, with every car manufacturer now investing heavily into new lines of pure and hybrid electric vehicles. Nissan is investing heaviliy in the Nissan Leaf Gen 2 and the new Nissan Ariya and a Nissan charger is required to achive optimal charging speeds.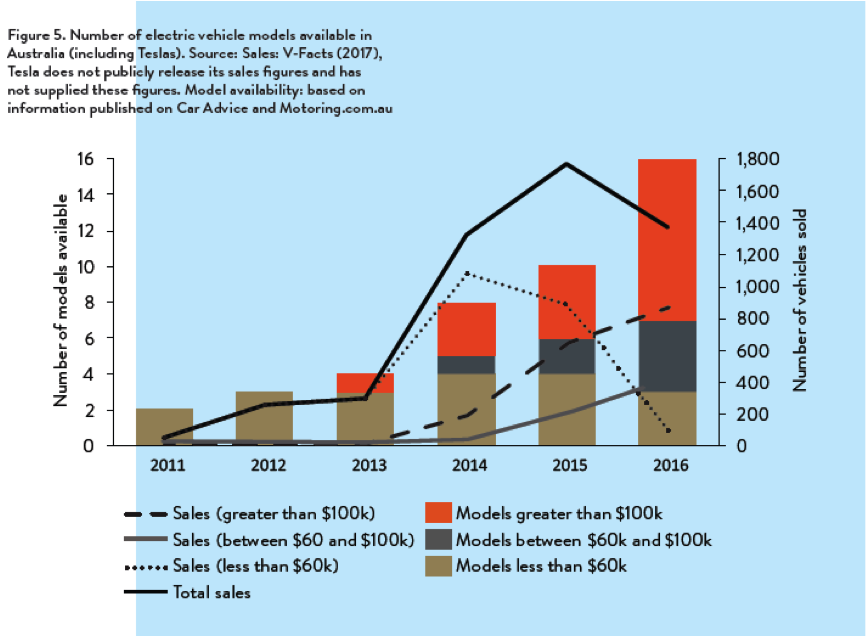 Source: The State of Electric Vehicles in Australia, June 2017
What about EV Charging Infrastructure (EVSE) in Australia?
Whilst most EV charging will ultimately be done at home or at the workplace, the heavy investment in public EV charging stations will help to further support uptake and provide much confidence to mitigate range anxiety.
There is currently 476 electric vehicle public charging stations in Australia, with recent announcements by the South Australian and Queensland Governments to roll out charging infrastructure across their respective states. In addition to this, private enterprise is also contributing with the NRMA and RAC  investing in their own respective rollouts of charging infrastructure, in addition to the existing Tesla Charging network.
Further work on standardizing charging stations will help promote greater uptake and simplicity of EV charging infrastructure for new EV drivers.
Universal Keba KeContact P30 EV Charging Station as supplied by EVSE Australia
The Future of Electric Vehicles and EV Charging in Australia?
Although Australia currently lags the rest of the world with EV uptake, positive signs are beginning to appear with EVSE predicting a turning point in the market in 2018 and 2019 being the watershed years for the biggest shift in the Automotive market in the past 100 years. As the price point of EV technology comes down, governments implement nationwide support programs and EVSE infrastructure continues to be installed and rolled out across homes, businesses and car parks across the country don't be surprised to see some of the estimates proven conservative.