BHP, Rio Tinto, FMG and more are investing in an electric future with an increase in electrification of their lighter vehicles.
BHP has already invested in electric Landcruiser's for their Olympic Dam mining operation in South Australia. The hundreds of kilometres of mines means an electric vehicle can cleanly operate within the mining infrastructure to support operations. This pilot program for electrified Land Cruisers has continues into their massive WA regions.
With 450 kms of underground roads and tunnels an electric vehicle has tremendous advantages over a diesel vehicle. The biggest being emissions. Have you ever been inside a motorway tunnel with the windows down? Mining operations experience similar issues.
The Cancer Council of Australia highlights that "diesel engine exhaust behind ultraviolet radiation exposure as the most common cancer-causing agent (carcinogen) workers are exposed to. Why not remove this agent from our workplace. The idea is if you can replace it with a better more efficient product why wait?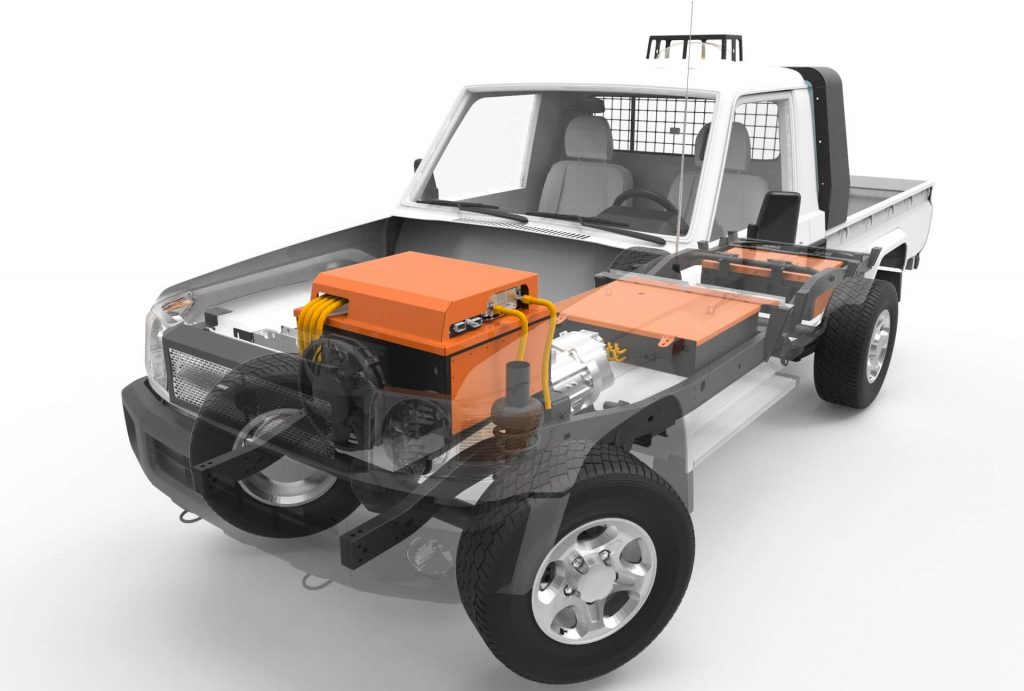 Let's look at this from a bigger picture. Diesel emissions are now a Group 1 carcinogenic top humans classification. It also produces heat and other emissions. With all this emissions requires underground ventilation which is expensive to run operate and maintain. The yellow canary in the coal mile isn't around anymore. With zero CO2 emissions, little to no heat release and EV charging available at depots and within mine sites why not convert. Is it more expensive to operate diesel vehicles already? This author thinks so.
BHP aim is to decrease the pollution experienced by their staff by over 50%. That's across thousands of employees. This combined with smother engine operation and access to easily obtained electricity makes operating EV's simple. No need for big diesel tankers! No need for excessive downtime due to maintenance. BHP has set up electric car charging stations
However the mining industry isn't just content with the unbreakable Land Cruisers. Around the world today with the advent of lithium batteries we're seeing conversions of small excavators to massive 50-ton dump trucks.
JCB a leading manufacturer of excavators has joined in the fun. The 19C-1E has been delivered to over 50 customers, run on batteries and is more than 5 times quieter. Are noisy construction sites a thing of the past? Again like the land cruiser all a business has to do is set up a EV charging station to continuously operate the JCB. No need for daily diesel refills.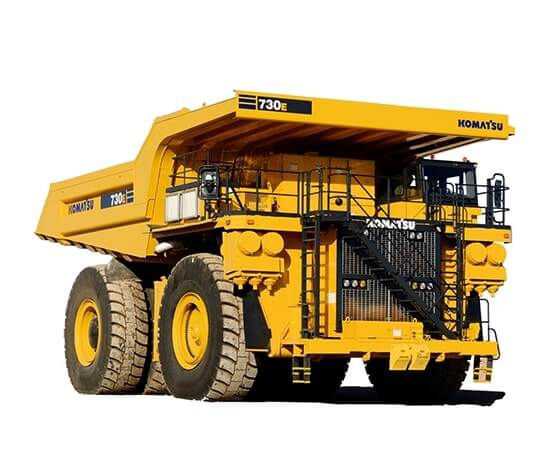 What about the big boys! Can we replace them. I think so. Komatsu and other believe so.
AC drive models are now available across multiple brands to haul large mining resources across mining location even in the remotest mines in Australia. The promise of improved in safety and reliability is driving not only miners but heavy vehicle manufactures to invest in the technology.
Regenerative braking not only provides a controllable braking experience, but also regenerate vehicle batteries when going downhill. Conversely an increased electricity consumption occurs on the way back up the mine.
Let's end on the world's biggest electric vehicle. The Elektro Dumper for short is based on a Komatsu HB 605-7: 30 feet long, 14 feet wide, and 14 feet tall. The tires are six feet high, and the dump bed reaches to more than 28 feet, fully raised. 45 Tonnes of raw power.
the 600 kWh battery pack weights in at 4,500kg. The vehicle saves 11,000 and 22,000 gallons of diesel fuel a year. That saves up to 196 metric tons of global-warming carbon-dioxide gas a year.
It's noted the vehicle on full load goes downhill. Which makes the numbers so much better!