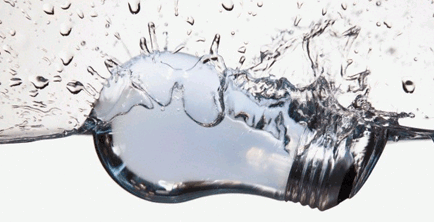 Can you safely use your EVSE to charge your Electric Vehicle in the Rain?
Your Nissan Leaf is running low on charge and its pouring rain outside. You pull up to the nearest EVSE ChargePoint and you're basically knees deep in a puddle. Standing there in your slippers, you wonder, given that you know electricity and water do not mix, does this mean that you cannot charge your electric vehicle when it's raining?
So Are EV charging stations dangerous?
With the growth of Electric vehicles in Australia set to accelerate over the coming years, there will be an increased demand in EV charging stations at home, work or in public locations.
An EV charging station is technically known as Electric Vehicle Supply Equipment (EVSE) is a safe way of drawing AC power from the grid and a safety earth ground to the vehicle for charging.
All good quality well-designed EV charging stations are designed to be used in both indoor and outdoor applications, which will be indicated to you by an Ingress Protection (IP) rating. For instance, the Keba KeContact P30 EVSE has an IP54 rating, which means this EV charging station has high levels of protection against particles and water.
But don't take our word for it check out this YouTube video of the Keba KeContact P30 charging underwater and even frozen!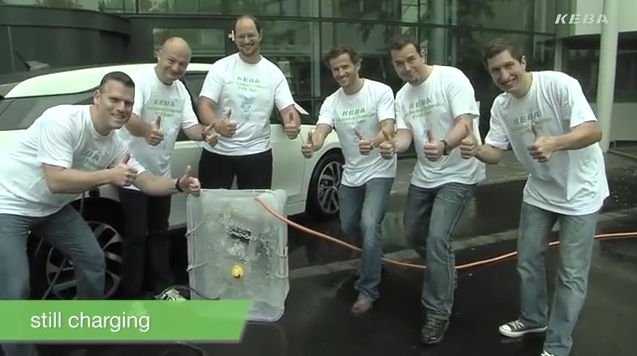 The Keba KeContact P30 EVSE chargers underwater and frozen solid…simply amazing
So how is this possible? Thankfully great EV charging companies, EV manufacturers and engineers have thought through this problem to ensure that there are several layers of safety and protection built into the systems. Firstly, no current will flow unless there is a connection through the pilot circuit and communication between the car and the charging station. The charging plug essentially has no power until its fully plugged in, which ensures that if any issues are present, the charging process simply won't begin. Whilst charging, the electric vehicle is monitored electronically during the entire charging process and In case of disruptions or warnings, the charging process is immediately terminated. In addition, the EV plugs ( Type 1 J1772, Type 2 Mennekes cable, CHAdeMO, CCS1, CCS2 cable & plugs) have been specifically designed to have great isolation from water.
In addition to this EVSE Charging stations also need to pass a set of electrical safety standards, developed specifically for electric vehicle supply equipment and chargers, which means that for units such as the Keba KeContact P30 you can rest assured the unit has undergone rigorous testing. When you consider the technology, inbuilt safety, testing standards and the fact that there are thousands of caravan parks and marinas that use electrical connections outdoors you can start to appreciate just how safe this process really is. We do however recommend that you use an experienced and licensed electrical installer who is familiar with Electric vehicle charging stations and can conduct the installation in accordance with your states electrical codes.
So there you go, although EVSE does not advise you to wait until its pouring rain to do your charging up of your Tesla Model 3 or BMW i3, if that's your only choice then you can do so safely with peace of mind.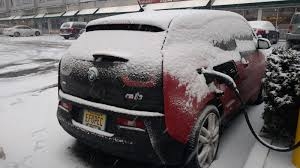 Rain, Hail or Shine!! Your Electric BMW i3 needs it's juice even if it's freezing outside!!