Established in 1963, Meriton has made a significant impact on the Australian landscape. The private company has designed, developed and built more than 75,000 apartments and some of the tallest residential towers across the east coast of Australia. Meriton offers sales, leasing, and property management services as well as the luxury accommodation brand Meriton Suites with more than 19 locations nationwide. Mertion has spearheaded the apartment revolution with sophisticated, high-quality apartments. Its founder and managing director, billionaire property entrepreneur Harry Triguboff, is still passionately involved in the design and construction of all projects.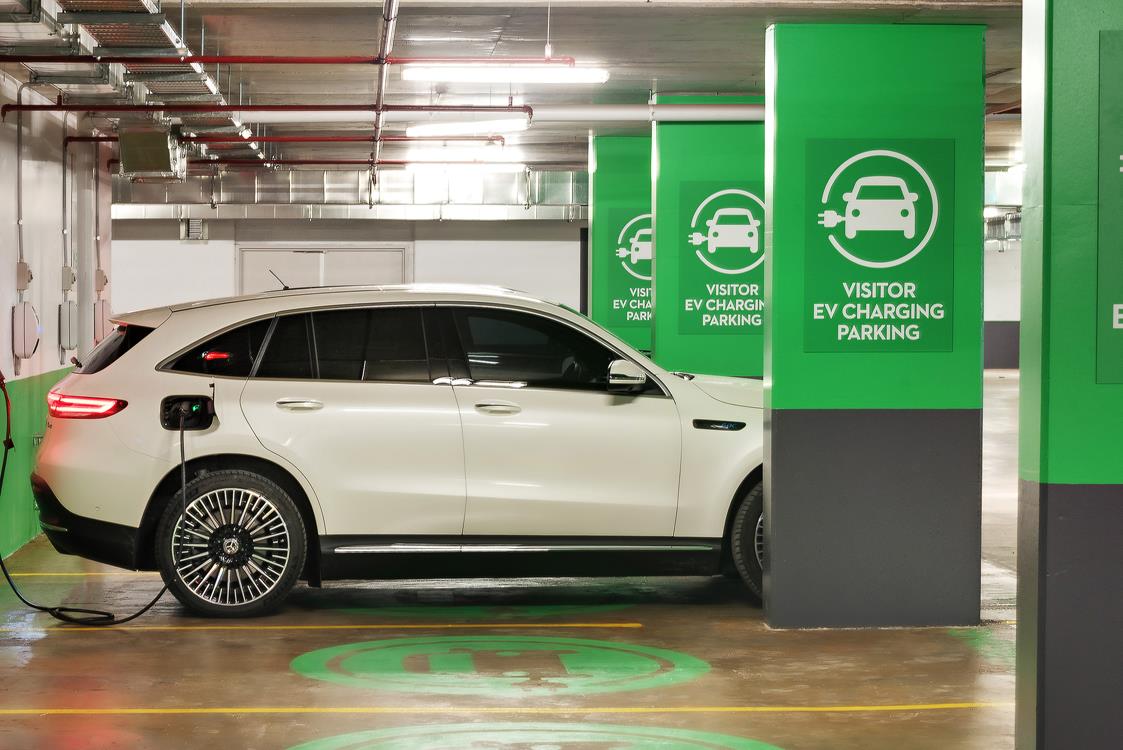 The $3 billion dollar major new hub at Pagewood Green, is the biggest project in the company's 55-year history.  Apartments feature seamless indoor-outdoor living taking advantage of the never to be built out golf course and city vistas.
Resident facilities, which Meriton describes as five-star, will include pools, saunas, spas, gymnasiums, barbecue areas and electric car charging. At the heart of this exciting new community will be the Central Park adjacent to Viola which will offer extensive recreational facilities, and be bordered by a civic square with alfresco dining.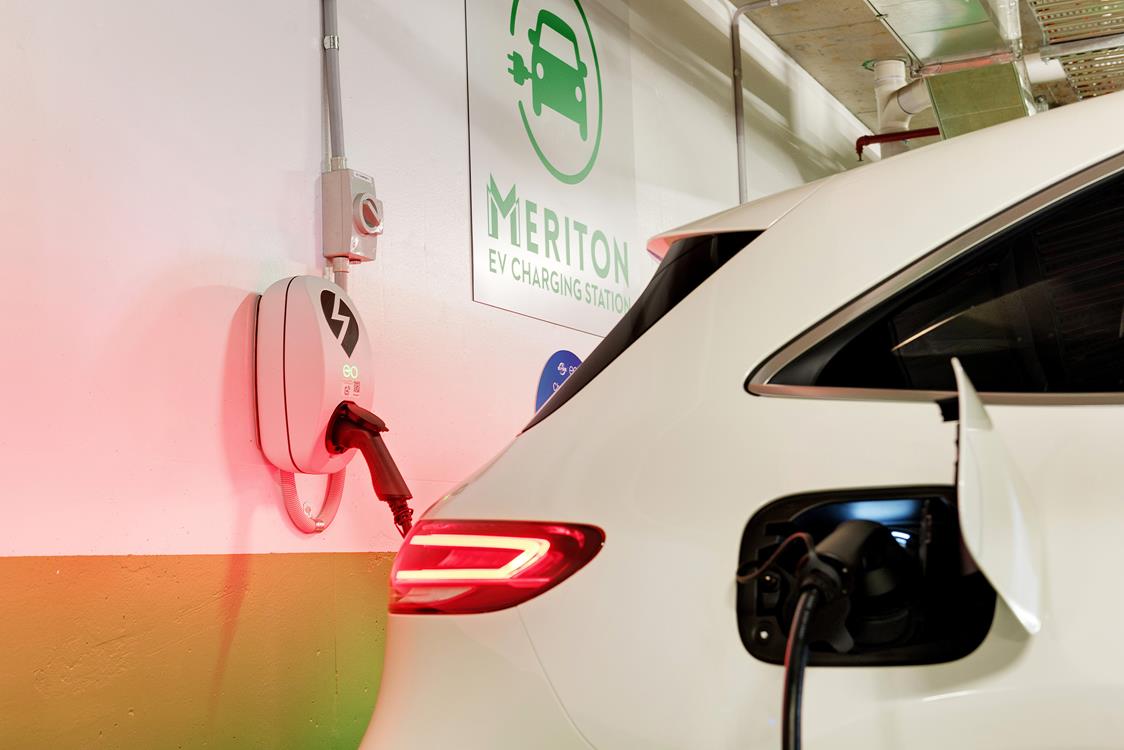 Meriton is again the market leader in innovation with 6 electric car charging bays installed within the residential visitors' area in Pagewood Green Orchid in the Eastern Suburbs of Sydney, Australia. The user-friendly experience and the minimal carbon footprint of these charging bays fit neatly into the aesthetics and lifestyle of Pagewood Green, and electric car owners here will find charging their vehicles as easy as living in this residential oasis itself.
Residents and guests to Pagewood Green can charger their vehicles using three phase 22kW EV charging stations which are able to charge any electric vehicle on the market at up to 120km per hour. The chargers can be activated either by RFID tag or Smartphone app, to allow for billing of charging sessions to the individual driver or apartment owner. Importantly the Smart EO Genius charging system installed by EVSE Australia allows the building managers to monitor the chargers and their real time status, generate usage reports and configure the settings all via one web portal. The addition of load management was also necessary to ensure that the charging stations never exceed the available supply of the building, even if six thirsty Tesla's decide to turn up for a quick charge.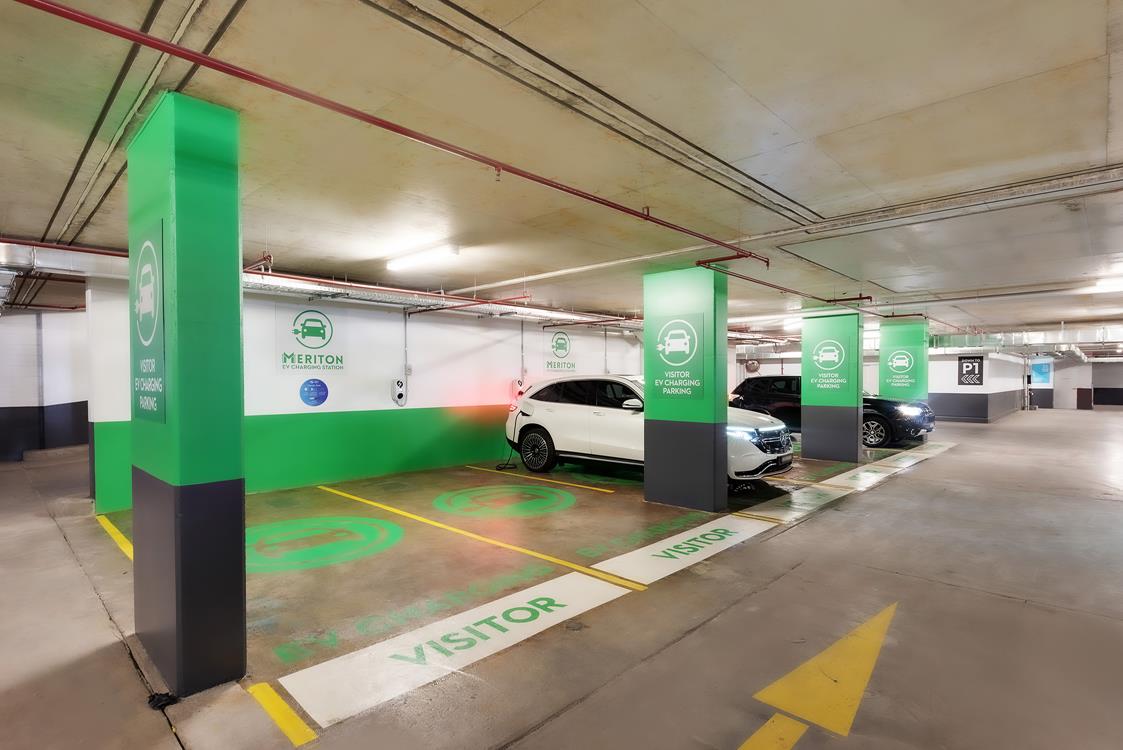 The ongoing evolution of Pagewood Green involves extensive collaboration with Bayside council planners and design excellence panels to create a focal point for the suburb for resident's as well as the wider community.