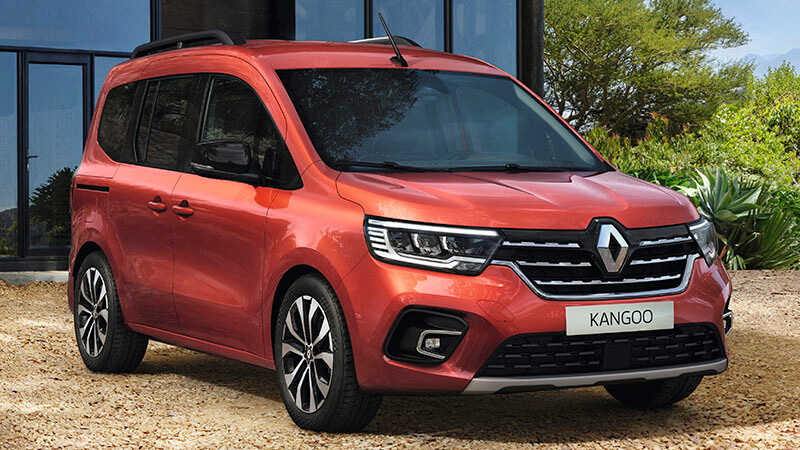 Renault Kangoo is one of the most successful commercial vans in the market. They come in petrol, diesel, and electric variants and are considered a versatile and productive vehicle for any business. If your company is aiming to switch to sustainable operations, you won't go wrong with the Renault Kangoo Z.E. Here's what you should know about the all-electric van.
Zero Emissions Van:
According to the manufacturer, the Kangoo EV is a practical zero-emissions van. This is also why the vehicle is ideal for businesses that rely more on doorstep deliveries. Reduce your carbon footprint by many folds as the Kangoo Z.E. is 100% electric and produces no emissions. Not to mention the increasing availability of a Renault charging station across different parts of the country.
Best Range:
The Kangoo Z.E. boasts a whopping real-world range of 200km in a single charge, the biggest for electric vans in the market! So, drop off even more products at different destinations with less charging, and save more time and money for your business in the long run.
Fully charge the EV with a Renault car charger in just about 6 hours. An hour of charge will give you a range of 35 km.
Convenient Storage and Access:
There's a reason why Kangoo is one of the go-to vehicles for commercial use. It has a standard 4 m³ load capacity, making it a great urban delivery van. It is available as a short wheelbase Compact van, as well as a long wheelbase Maxi van. The latter offers you an additional 384mm space to meet extra storage requirements.
The Kangoo Z.E. have dual side sliding doors and a rear barn door so that you can access your cargo bay with ease.
More Features for More Range:
If range has always been your priority, the Kangoo Z.E. is the right EV for you. The vehicle is equipped with industry-best features to maximise your driving range. They include:
A heat pump connected to the air conditioning system to generate heat in the compartment whenever required. This eliminates the need to draw power from the battery, so you'll get more range.
The real-time Energy Range Indicator on the dashboard tells you if the EV is using or recovering energy.
Activate Eco Mode to limit the performance and air conditioning functions so that you can drive even further.
The Regenerative Braking System will recharge your battery when you hit the brake or take your foot off the accelerator. Very convenient when you need those extra kms.
Pre-condition your EV when charging it with a Renault charging station. Set the right interior temperature even before you hop in. The energy will be drawn from the charger's power supply instead of the battery, thus preserving the range.
Improved convenience, spacious cargo space, and modern connectivity features make Kangoo a great buy for businesses. Get this versatile and powerful EV, and don't forget to get a Renault electric car charger along with it too. Contact a supplier for more information.