The Nissan Leaf has been one of the best selling all electric vehicles in the Australian market and the best selling plug in car in the USA.
With a range of up to 240km the Nissan Leaf is the perfect car for people based in capital cities such as Sydney, Melbourne or Brisbane who only do small amounts of driving on a daily basis. According to many reports only 10% of Sydney residents travel more than 100km in a day, which makes range anxiety non-existant for many of these people and thus the Nissan Leaf a perfect everyday car. 
Aside from the obvious environmental benefits of driving an electric car of not emitting any CO2 emissions resulting in a greener more environmentally ride around town, the Nissan Leaf comes with some significant cost saving benefits for the more financially discerning buyer.
Fuel Savings
When was the last time you looked forward to the bill when you filled up your car? Maybe the early 90s when petrol was 40c a litre? Well guess what, with global instability and the unpredictability of oil supply chances are the price of petrol won't be coming down any time soon. With a Nissan Leaf charger you can easily charge your vehicle at home. no more stops at the petrol station. 
So how much will you save with a Nissan Leaf?
According to the interactive caculator on nissan.com.au based on:
-263km driven per week x $1.26/L fuel cost x 10.9L/100 km fuel consumption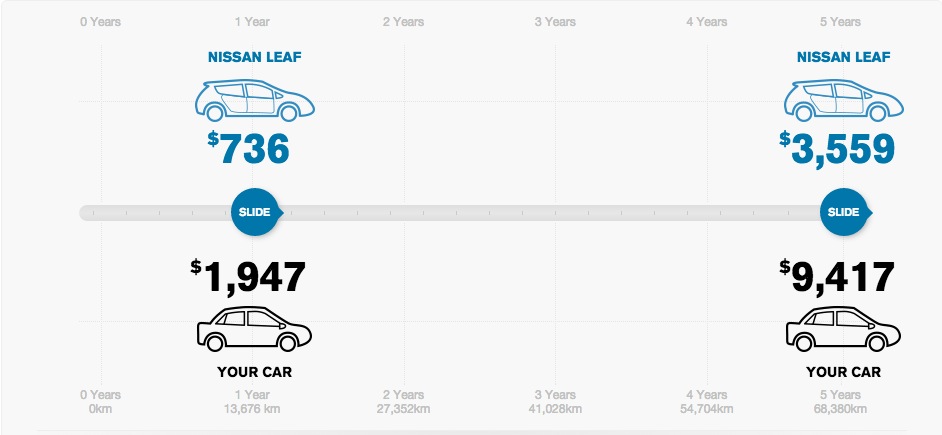 Year 1 = $1172 
Year 5 = $5858 
In anyones language saving over $1000 a year is fantastic! 
With far less parts than a conventional petrol car the Nissan Leaf electric car has signficantly lower running and ongoing repair and maintenence costs.
No belts or timing chains
No transmission
No oil changes
No spark plugs
No muffler
The regular maintenance on a Leaf largely consists of:
wiper blades
cabin air filter
tires
motor coolant check
A service once a year or every couple of years is usually sufficient to keep this cost and energy saving EV on the road.
And most importantly how best to keep your Nissan Leaf Charged?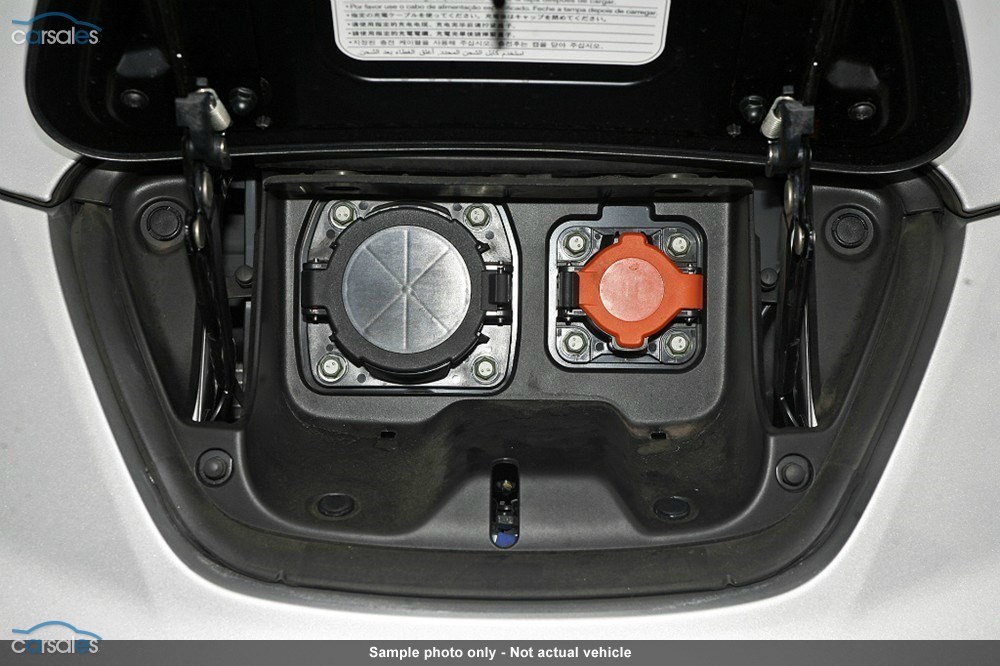 The installation of a level 2 Nissan fast charger at your home or office can help to quickly and efficiently charge your Nissan Leaf up to 5x faster than the standard charging cord. Public charger infrastructure is growing significantly throughout Sydney and Melbourne, with more DC fast charge stations slated in the coming years which will get you to 80% in just 30 minutes.
For more information on Home or Office charging options for your Nissan Leaf, contact the team at EVE Australia who are experts in the Nissan Leaf and the latest options to keep you charged to the max.