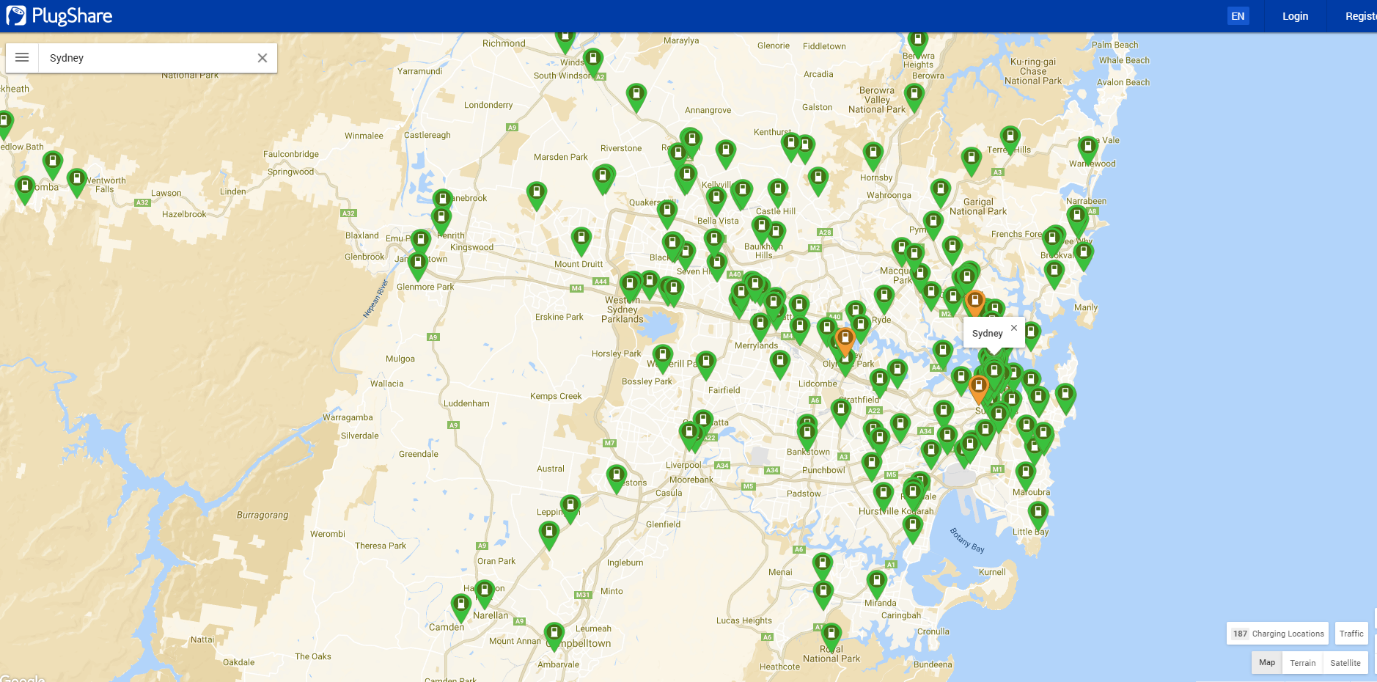 Currently, Sydney has 187 publically available electric car charging stations. From this we see there are a further 3 DC Superchargers in operation (2 are Tesla specific and 1 CCS / CHAdeMO).
The 3 largest electric car charging station networks currently in operation are:
Chargepoint – AC Charging stations found in many Westfield shopping centres. These charging stations are the older style Type 1 (J1772) stations and will require you to download the phone app and if you have a EV build after 2018 an adapter cable to utilise. You can find the adapter here. Chargepoint adapter for Tesla and Type 2 Electric cars including Audi, BMW, BYD, EQC, Holden, Honda, Hyundai, Jaguar, KIA, Mazda, Mercedes Benz, Mini, Mitsubishi, Nissan 2018+, Polestar, Renault, Rivian, TESLA, Toyota, Volkswagen, Volvo
 
EO Charging network – A new addition has EV Charging stations situated across North Sydney Council, Northern Beaches, Baulkham Hills and the Eastern Suburbs of Sydney. EO utilises a universal EV charging system that requires you to utilize your own cable to charge the stations. Simple visit the APP Store or Google Play and download the "EOAPP". To use simply scan on the QR code and follow the prompts. You can find EV cables to match your car here. EO Charging Cable
Chargefox Network – A universal EV charging system with two ports often from the one charger. To use simply download the APP, find the EV charger on the APP, open the port and then begin charge. Costs vary depending on locations. The same EV cables as the EO network can be used which are referred to as EV charging cables. Chargefox EV Cables
Non network charging stations
Plug share publishes charging station information from across Sydney and Australia allowing you to easily find a charging station across Sydney. EV infrastructure is far from complete and expanding rapidly with both AC and DC system being installed. Electric cars represent the biggest change in the automotive industry in 100 years and therefore a shift in driver behaviour and the way we "fill up" is necessary to take advantage of a cleaner future.