Way back in 2008, long before the BMW i3 and i8 were on the road, BMW announced they will build a small fleet of vehicle all based on the Mini Cooper called the Mini E. The Mini E was unveiled at the 2008 Los Angeles Auto Show and made their way to several large cities around the world and part of a lease only test fleet program.
After many years of waiting they have finally unveiled an all-electric mini, Mini Cooper SE, this time available for general consumers.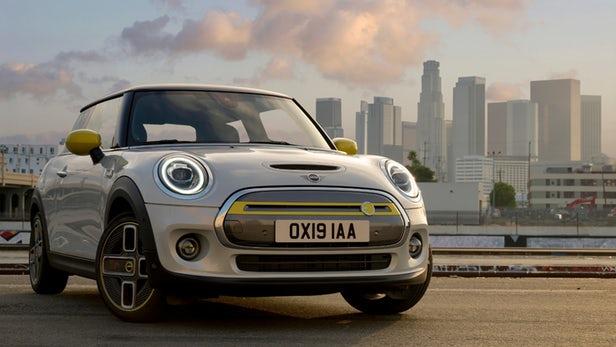 Not much introduction is required as the Mini Cooper SE is built on the same platform as the Mini 3 door hatch. Although it's electric, BMW didn't try to make the SE anymore distinctive than a Mini already is. Everything from the interior to the exterior had remained the same with the exception of some new components and trim highlights. Evidently the Mini's DNA was carried through to the Mini SE; even the bonnet scoop remained in spite of the fact that it serves no purpose in an electric car. To an untrained eye, it might just be a funky looking Mini Cooper.The Mini Cooper will have the ability to charge at 11kWh meaning a level 2 Mini Cooper charger is essential to take advantage of this car daily.
The Mini Electric comes equipped with a 32.6kWh battery which is divided into 12 lithium-ion cells placed horizontally down the middle of the car. Because of this, the interior space has also remained the same with no compromises made.
Generating 137kW of power, the mini is by no mean fast. This is evident in its 0-100k/h time being a little over 7 seconds. Although due to the nature of an electric motor, 0-60k/h time is just a little under 4 seconds. This should be enough for most everyday commuters to zip around the city traffic effortlessly.
Depending on how the car is driven, you can travel up to 230km on a single charge. When you're out and about, you can take advantage of the CSS socket that supports DC rapid charging at up to 50kW which charges the SE from 0 – 80% in just 35 minutes. Once home, a full charge on a type 2-7kW Mini charging station will take approximately 3.5 hours.
The Mini Cooper SE is currently available for pre-orders, however don't expect to see any on the road until April 2020. Pricing is yet to be released for the Australian market but based on the European price, the SE should arrive to Australia at around $55,000 before on road costs. EVSE provides Mini Charger installation across home and workplaces across Australia.