It has been reported that Automobile powerhouse BMW is said to be evaluating two types of i vehicles, a lengthened version of the i3 while the other is said to be a sedan that could rival Tesla's forthcoming Model 3. The car is likely to be badged i5.
In a recent interview, BMW CEO Harald Krüger confirmed the development of a new BMW i electric car. The model is likely to be called BMW i5 and the assumption is that it will be a crossover sedan with some design elements from the i3 and i5. A large battery pack in the underfloor ensures that the BMW i5 will sit somewhat higher than the i3, but not at the level of an SUV. "The new BMW i model will be larger than the BMW i3, that's all I will say for now," Krueger said. "We want to expand our e-mobility offering to accelerate the transition towards electric vehicles. Today, many buyers still decide against buying an electric car; demand is still low overall."
BMW's strategy for electric cars is to focus on lightweight materials as well as batteries as the industry seeks to extend the distance the vehicles can drive before recharging, Chief Financial Officer Friedrich Eichiner said at a press briefing at the show.
"We don't think it makes sense to load up cars with hundreds of kilos of battery power in order to get the long ranges," Eichiner said. "That's not a solution. We think battery capacity is going to double for the same amount of weight before long."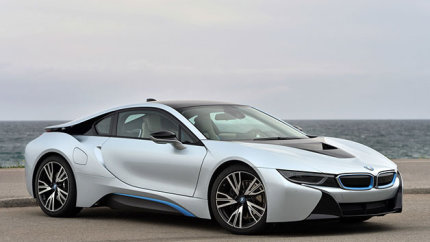 BMW chief of marketing says the i3 sales have been growing 60 percent year-over-year and it's the third best-selling electric vehicle in the world. The expectations are that an i5 or an extended i3 model will house a larger battery pack which will implicitly add more driving range – the holy grail of at least 200 miles. 
BMW is under pressure as rivals roll out new vehicles in attempt to beat the carmaker in annual sales. Tesla is also preparing two new exciting electric cars: an SUV, Model X, and a 3 Series competitor, Model 3 in 2017.