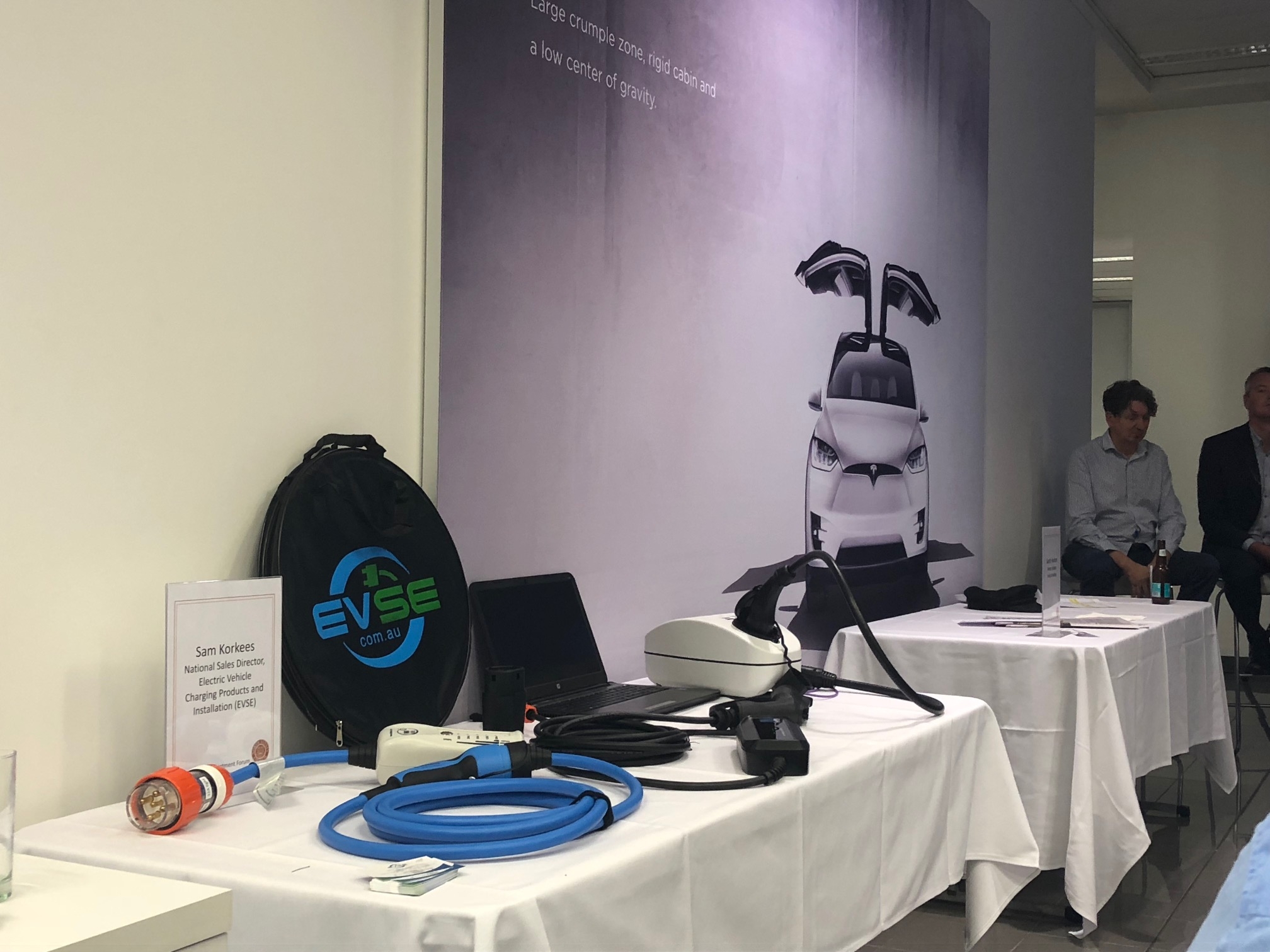 How do Apartments get ready for the wave of Electric Car Charging requirements?
Last Thursday the EVSE Australia team was invited to Tesla Australia's St Leonard's Showroom to be a part of the Future Proofing Apartments Program which has the aim to reduce both the cost of living and greenhouse gas (GHG) pollution. More information on this innovative initiative by North Sydney council can be found at this link.
There were over 70 people in the audience including strata companies, body corporate and apartment owners interested in learning more about how their buildings can be made to operate more efficiently and save money for all the owners.
The night began with an introduction from Tesla Australia, who ran the audience through the companies' mission which is more than just to supply electric vehicles, but to focus on powering humanity with clean green energy through their Power Pack and solar roof.
Further discussions followed from Sydney Water, Energy Efficiency Consultants and from Statra Managers who each covered off on ways in which apartment buildings could be made more efficient with strategies such as changing to LED lighting, adding solar panels and batteries as well as utilizing CO2 meters in the carpark rather than running air filtration systems constantly. These speakers sighted several case studies of apartment blocks that had made significant improvements in these and other areas with the CO2 emissions, energy and cost savings speaking for themselves.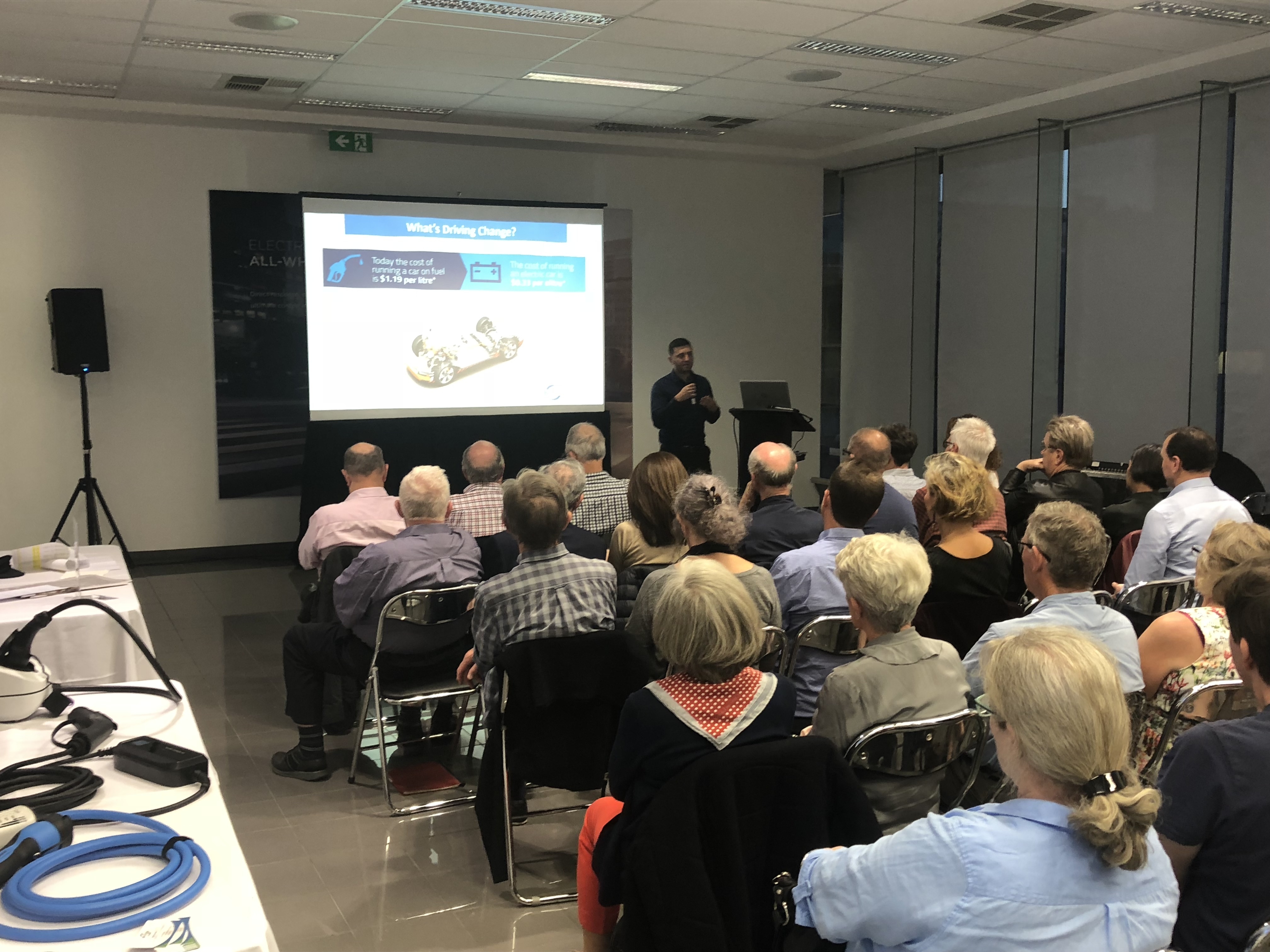 EVSE Australia presented on the current and future state of electric vehicles in Australia followed by Smart Electric Car Charging in Apartment buildings and some of the challenges that arise in these settings. The team covered off issues around supply, billing, and load management, and took the audience through ways in which an Apartment Electric car charging system could solve these issues.
The night concluded with a panel discussion with all of the evening's speakers and needless to say electric vehicles was a hot topic, perhaps inspired by the location of the meeting within the heart of Tesla Australia.
For more information on EVSE Australia's Apartment EV Charging solutions visit our Apartment Electric Car Charging page or get in touch with the team.