Member Login
If you have an EVSE Trade Club account, log
in using your email address and password.
Login
Be part of the hardest working trade club in the business.
EVSE Trade Club was created to reward all our loyal trade customers with a better, brighter shopping experience designed to save money,save time and make your job easier. Join today and enjoy trade discounts and special pricing.

Trade Discounts
Receive a discount on every product. Plus, if an item is reduced by more than the trade price you will receive the lowest price.

Easy online shopping and reordering
Save time and money coordinating your projects using our interactive Trade Club website to plan, shop and earn reward points.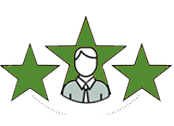 Expert Advise and Range
With a dedicated team of Engineers and sales representatives be confident in our solutions. Backed by Australia's largest range you'll always have the right solution
Apply To Join Our Trade Club Now!